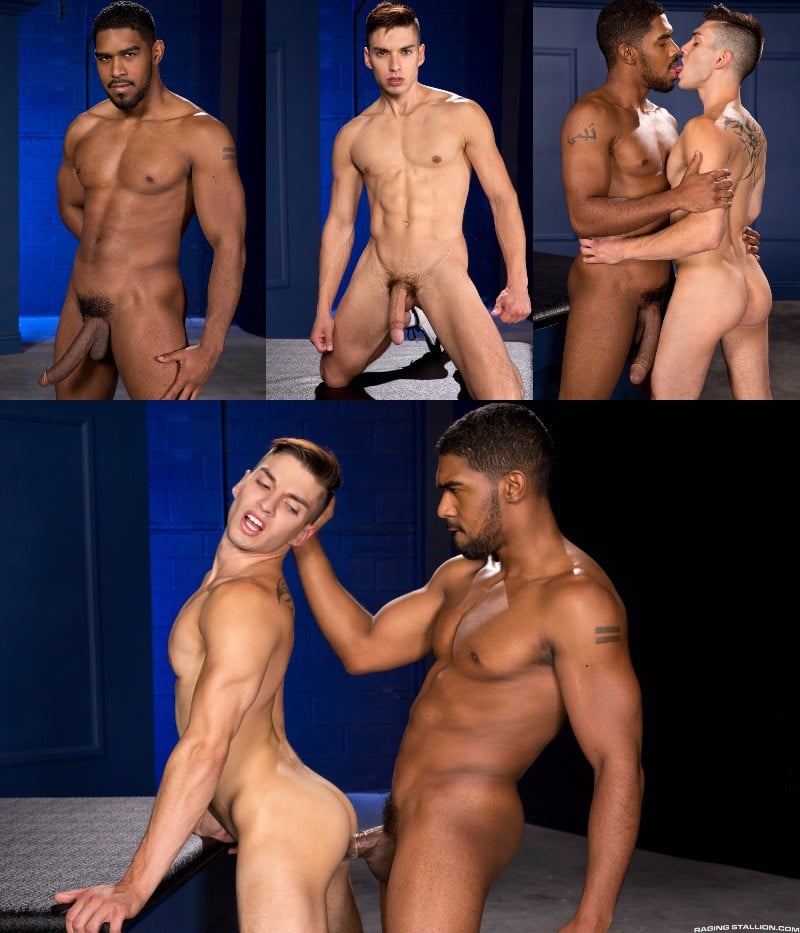 Get a 3-Day Trial at Raging Stallion for $4.95
XL and Anthony Verusso close off Raging Stallion's latest DVD called Temptation and talk about bringing up the rear. Yes, I said that. Watching XL slides his long snake into Anthony's butt had me squirming in my seat. Come inside and see if it has the same effect on you.
I always liked XL, forget about his humongous cock for a minute, he's a very handsome guy and he's even sexier with his beard. And he's got a gorgeous body to boot. Funny and true story: I'm working on this post and I jumped back to a picture of XL and just as I scrolled down to get another look at his giant dick, my husband walked in the den to see if I wanted a cup of tea. I have a 26-inch monitor so XL's dick looks all the more impressive. "Do you want a -- good fucking lord. Is that real?" I chuckled saying, "As far as I know, but I've never had it in my mouth, so I can't be sure." Hubby turned to head back to the kitchen, "Fuck me!"
This final Temptation scene opens with Anthony Verusso and XL making out, they're kissing and swapping tongue and it's such a turn-on to watch them. Anthony eventually kneels and stretches his mouth around XL's long shaft. Does he swallowing all ten inches? No spoiler alert here, go watch the video. But I will tell you that Verusso's tiny butt has no problem accommodating all of XL's monster, in fact for the finale, he's on his back with his legs spread wide and while XL is drilling him, Anthony's panting, "Make me cum."