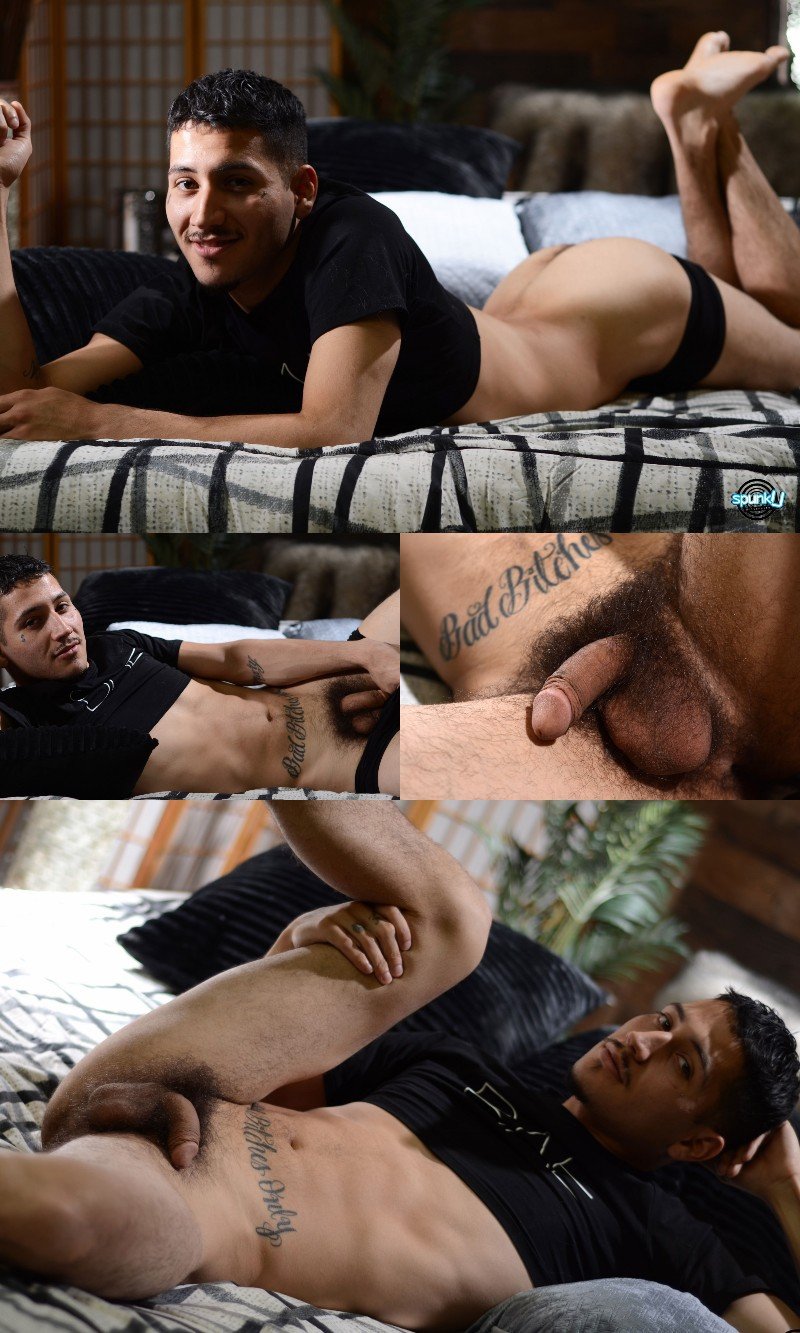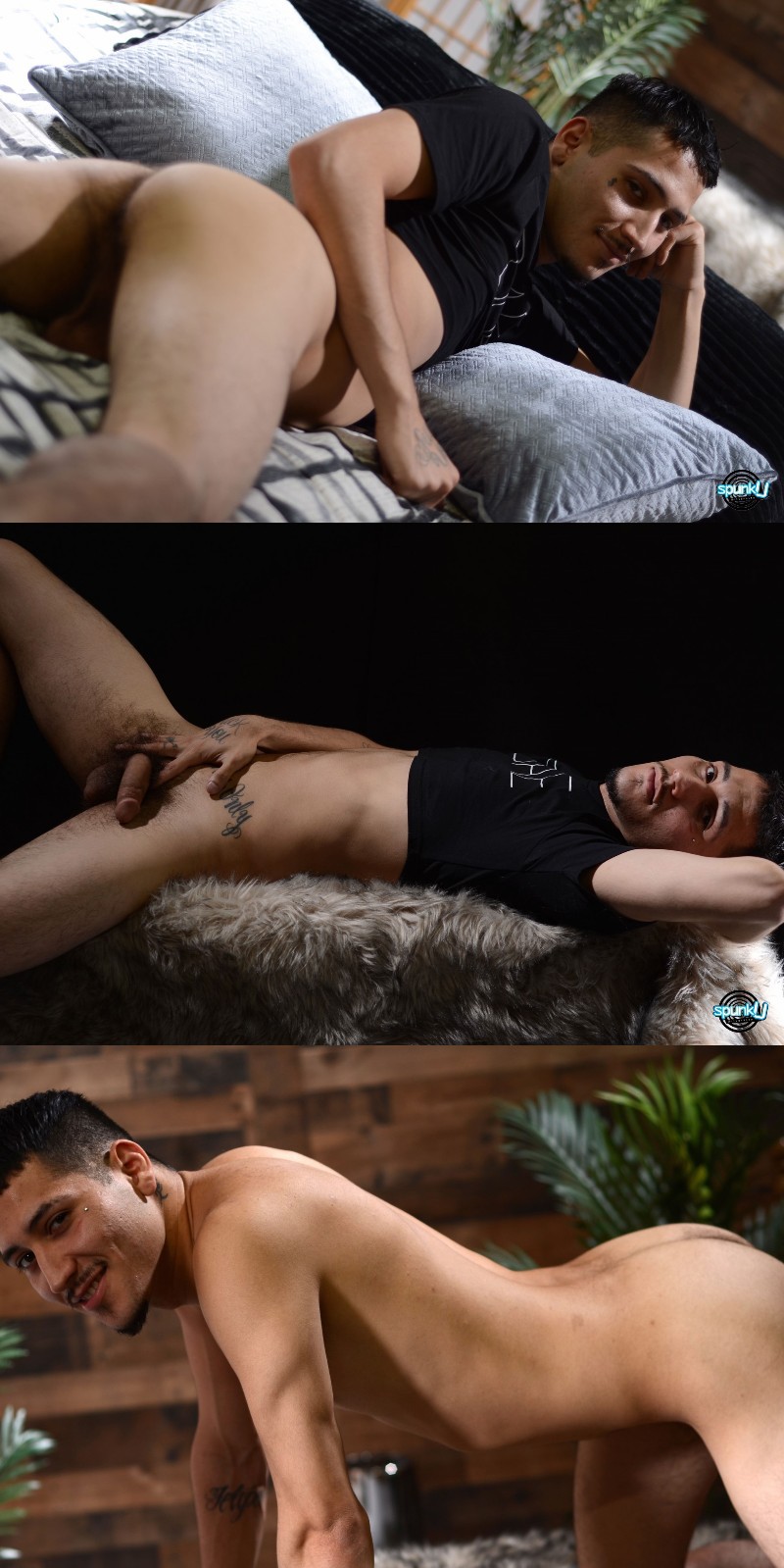 See First Timers Getting Their Break in Pornland
What's a guy with "Bad Bitches Only" tattoo doing jacking off in a gay porno? Apparently that refers to Low Key's preference when watching porn, otherwise he says, "A hole is a hole." He's signed up with the guys at SpunkU to do a couple of scenes and see if he has what it takes to be in the porn business.
He shoots his load pretty quickly into his jack-off session, but he promises that he can cum a second time. They give him a pocket pussy to help him out, and indeed the boy can shoot more than once.