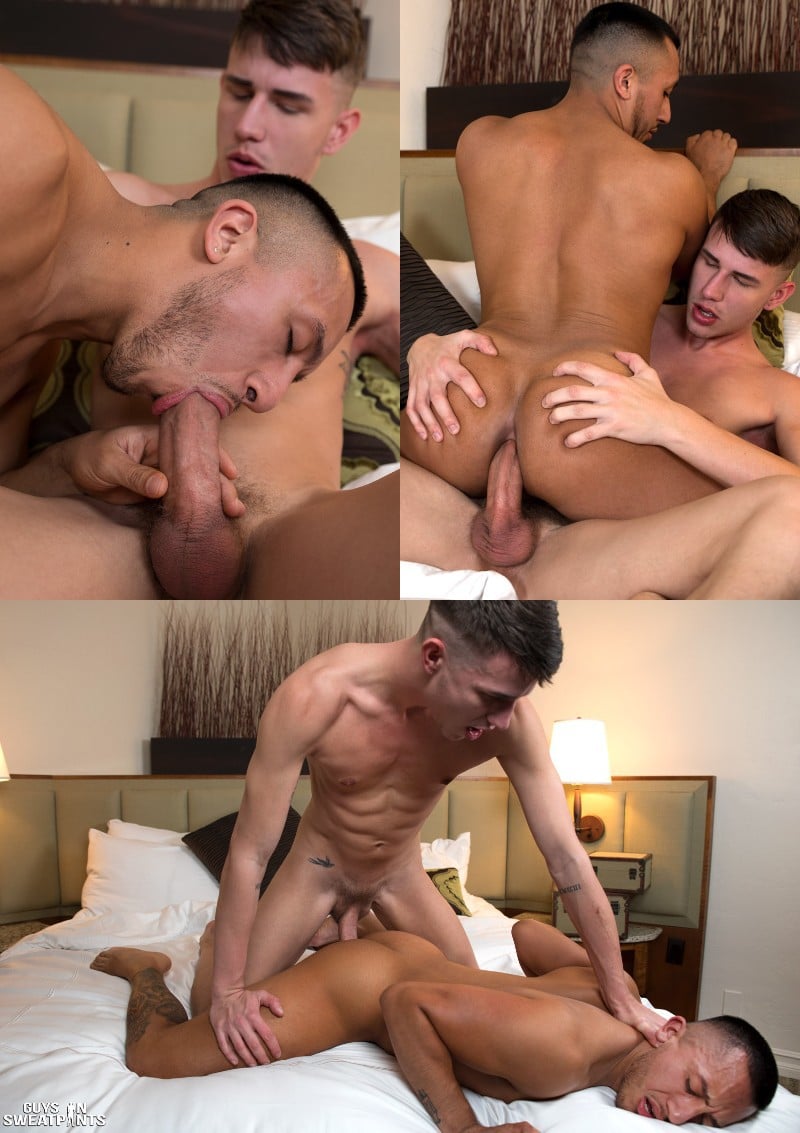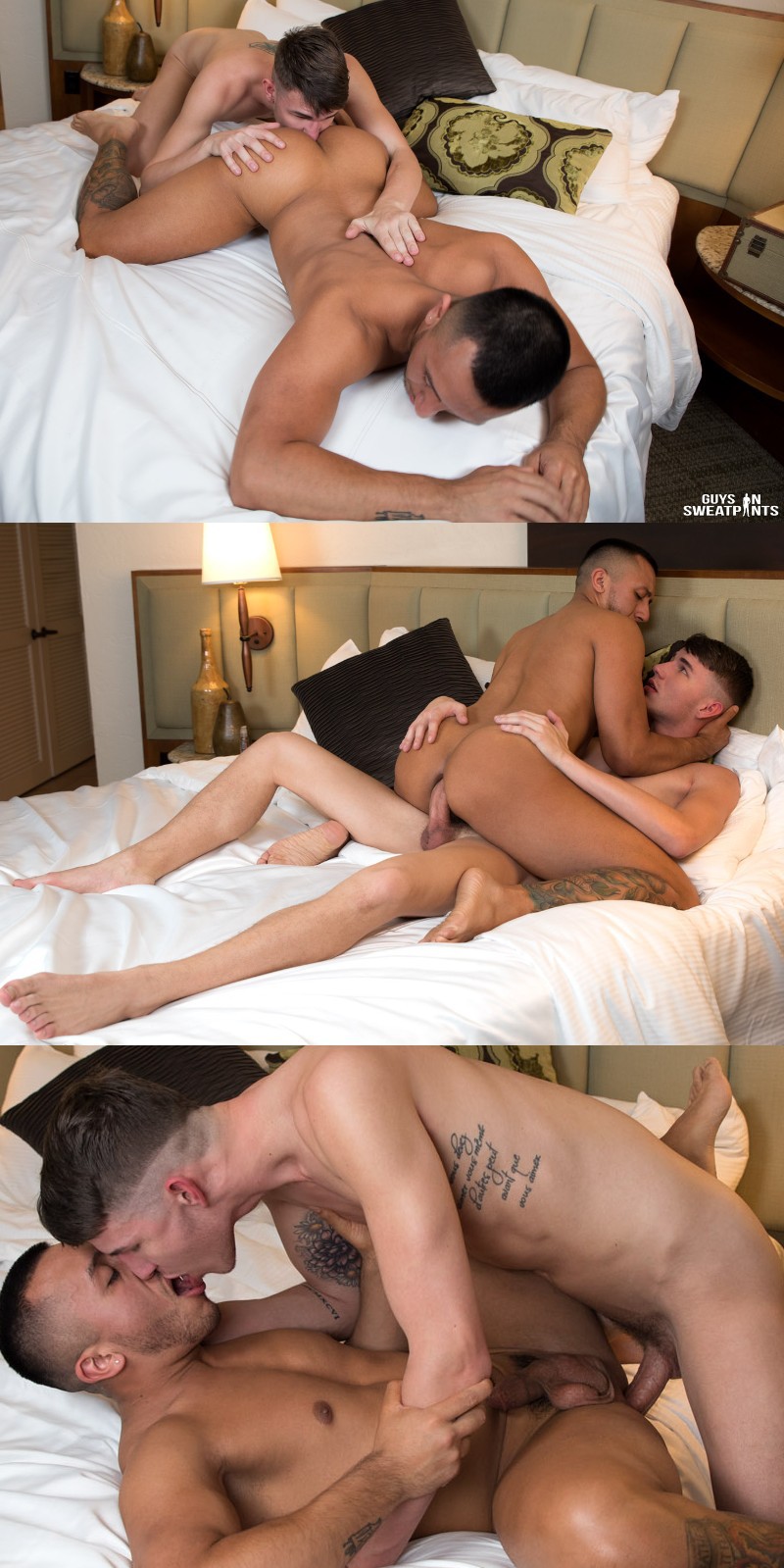 Watch Kuper Ryan Cream Alonzo West's Eager Hole - Click Here
Küper Ryan is enthralled with Alonzo West's ass. Küper has bottomed on Guys in Sweatpants, but this time he's switching it up. Alonzo is lying on his stomach and he really does have a deliciously round butt, the kind of ass that inspires bottoms to top. "Look at that fucking thing," Küper says, then he spreads Alonzo's cheeks and exposes his smooth, moist hole.
Küper pulls off his track pants and slides his big, curved bone inside in one thrust. It's too much and Alonzo reaches around to push Küper back, but he's rebuffed. Then pressing Alonzo's hands to the mattress, Küper pounds hard. Later, he pulls out and looks at West's gaping hole, and again pants, "Look at that fucking thing." He can't wait to cum inside.
Küper Ryan has appeared in three scenes now on Guys in Sweatpants. Alonzo West has filmed at least two scenes, but he currently doesn't have a profile page.
See more at Guys In Sweatpants