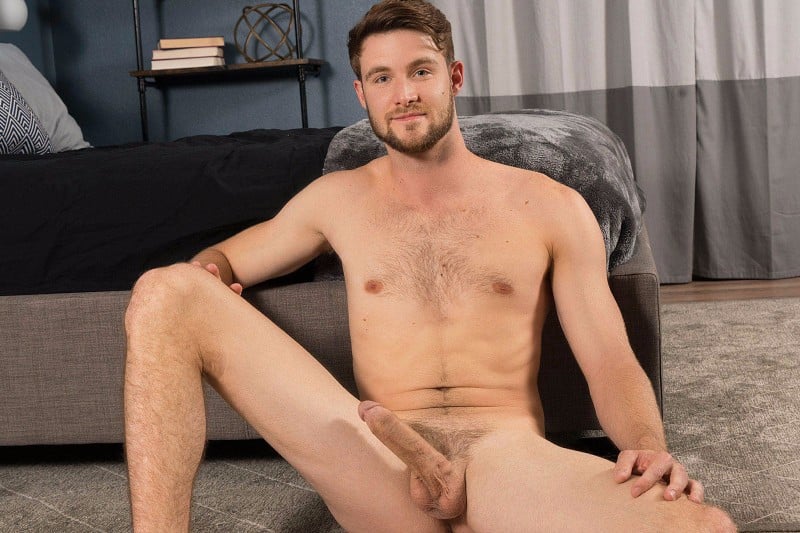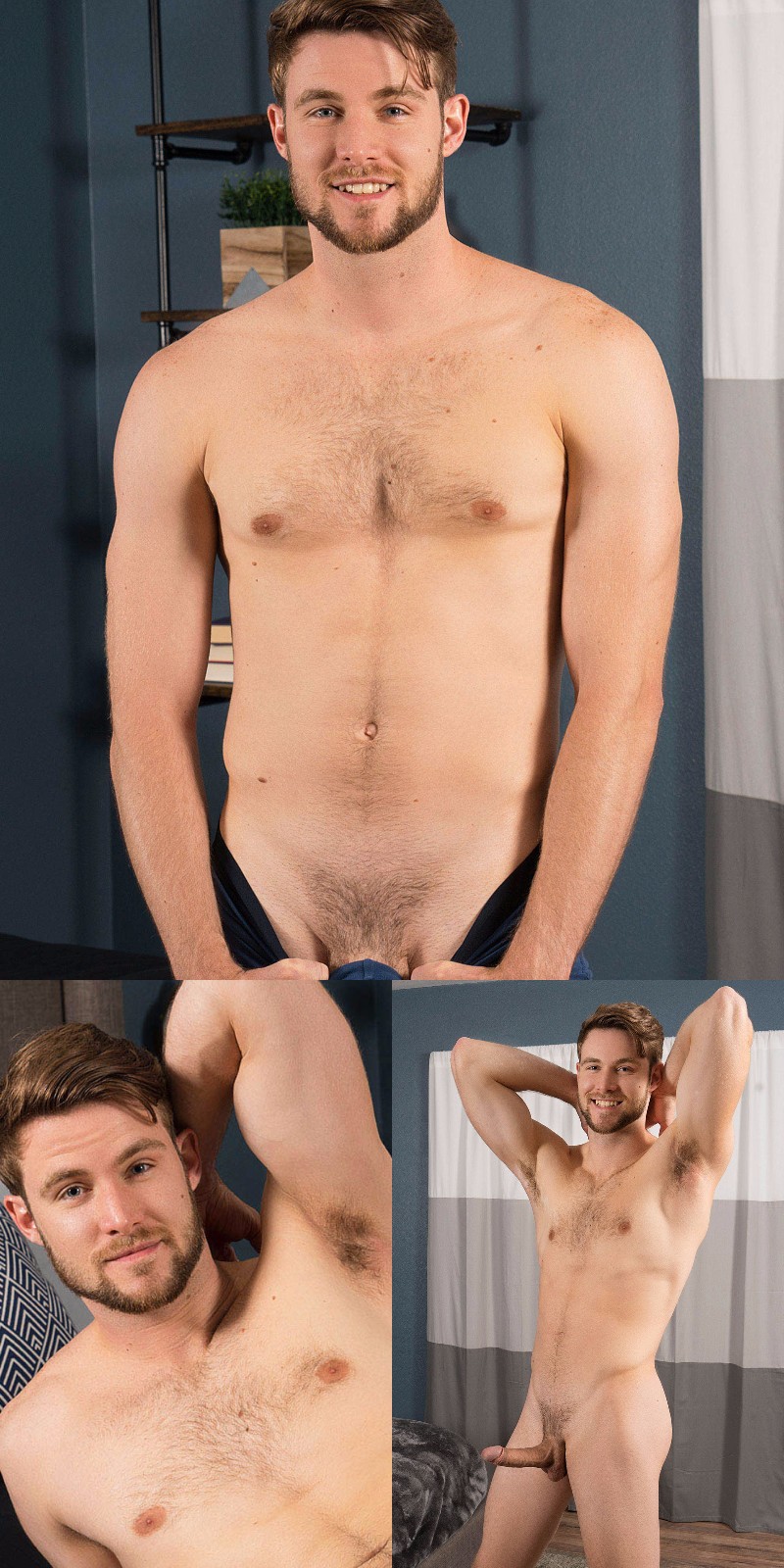 Kody knows he's well hung. "I think I realized when I was about sixteen that I had a pretty good sized dick," he says. Then he says that he'd describe his cock in three words: Long. Hard. Bulging. I might have thrown uncut in there, but that's me. Nevertheless, I can't wait to see who Sean Cody has lined up to take care of this beard stud's big dick. In the meantime, Kody tells us about his ultimate fantasy before he jerks off.
"I like to masturbate in public, in places where there's a high risk of getting caught."
Kody is 28 years old and works part-time as a personal trainer and he's in very good shape himself. He sits back in a comfortable chair and spreads his long legs and strokes his long cock slowly at first, then vigorously and his heavy-hanging nuts bounce wildly. Well done, Sean Cody. I can't wait to see more.