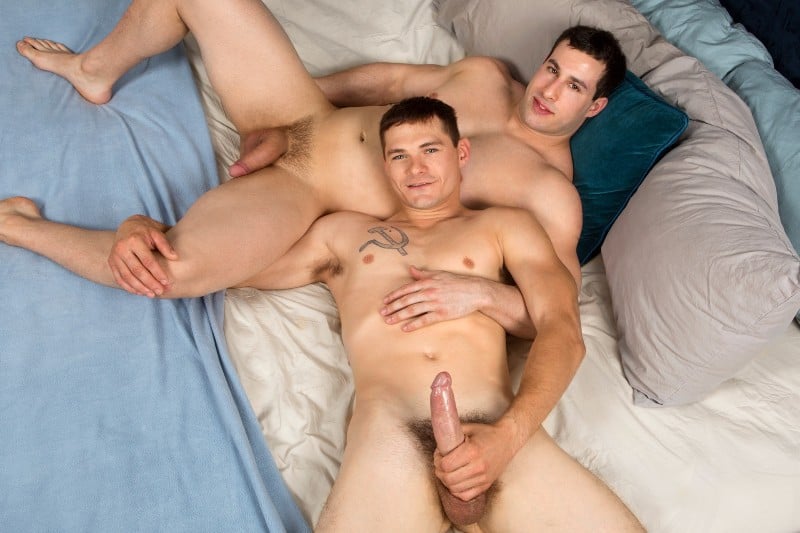 I'm a little late on this as Liev has just finished his second comeback scene at Sean Cody, but I figure it's close enough. Liev's return scene was fucking gnome-like Lane, but in his second scene he tackles Randy's big beefy ass. And this coupling is right up my alley.
Okay, let's talk about Liev's bush. He should be the poster boy for a "Leave Your Fucking Pubes Alone" campaign. Gosh, his dark, au naturel bush is so sexy. Between that and his big cock and foreskin, I could lose all track of time while down between his legs gulping his dick. How about you?
It's been two and half years since Liev did his last scene at Sean Cody. He didn't really explain where he's been except to say "exploring life." Then he adds, "But now I'm back to entertain my fans." So that definitely sounds like he'll be around for a while. Liev's got a long dick that allows him to do something we don't see often: with Randy on his back, Liev slides into the hunk's hole then leans over and sucks his dick at the same time. Gosh, now that's a top I'd like to have in my bed.