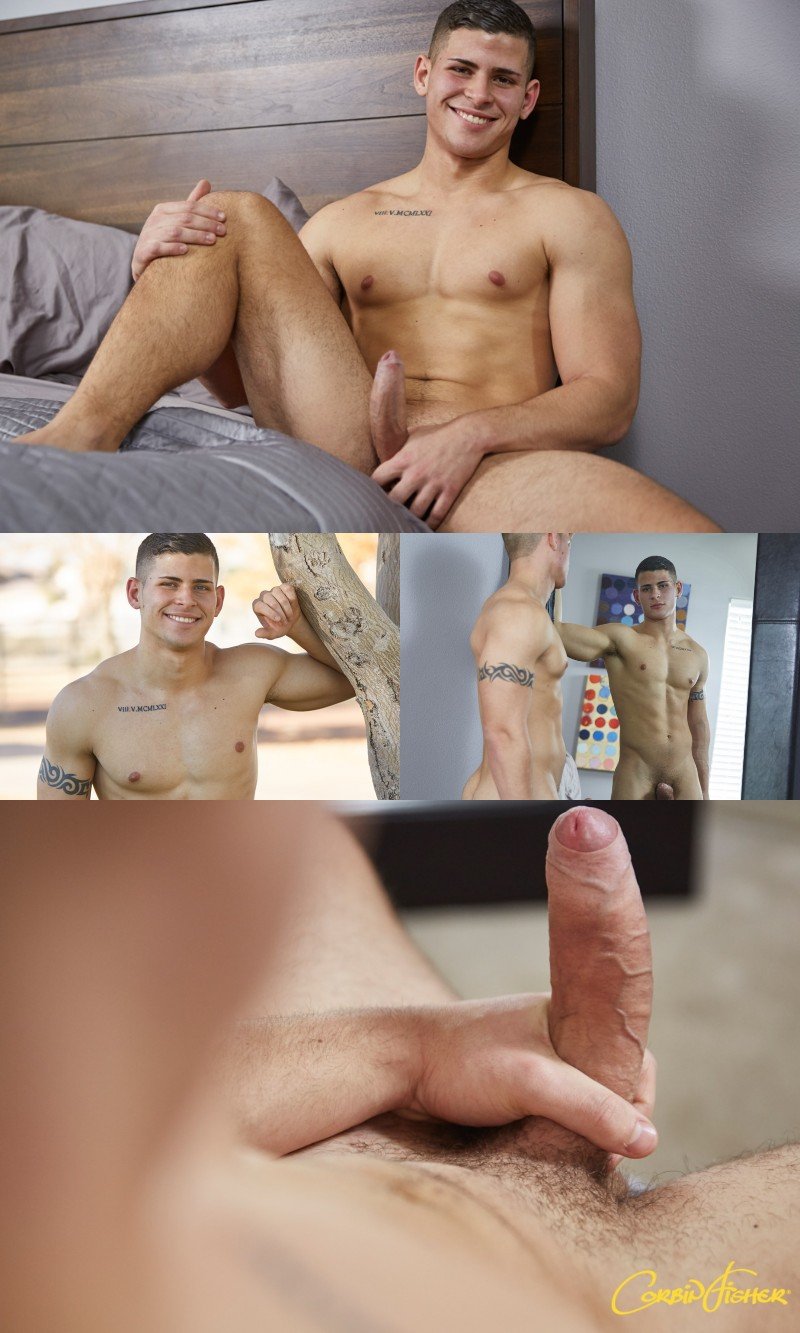 Watch Elian Stroking His Cock in the Mirror
Elian has it all -- good looks, winning smile, ripped body, and a fat, uncut cock. The 18-year-old Latin stud is making his debut on Corbin Fisher and he's a hot stroker. He spends most of this scene jerking his cock in the mirror, standing for part of the session, but finishing off lying back on the bed and watching his reflection until he starts to pant heavily.
Corbin Fisher promises that Elian will be back for more and I can't wait to see who he'll play playing with.