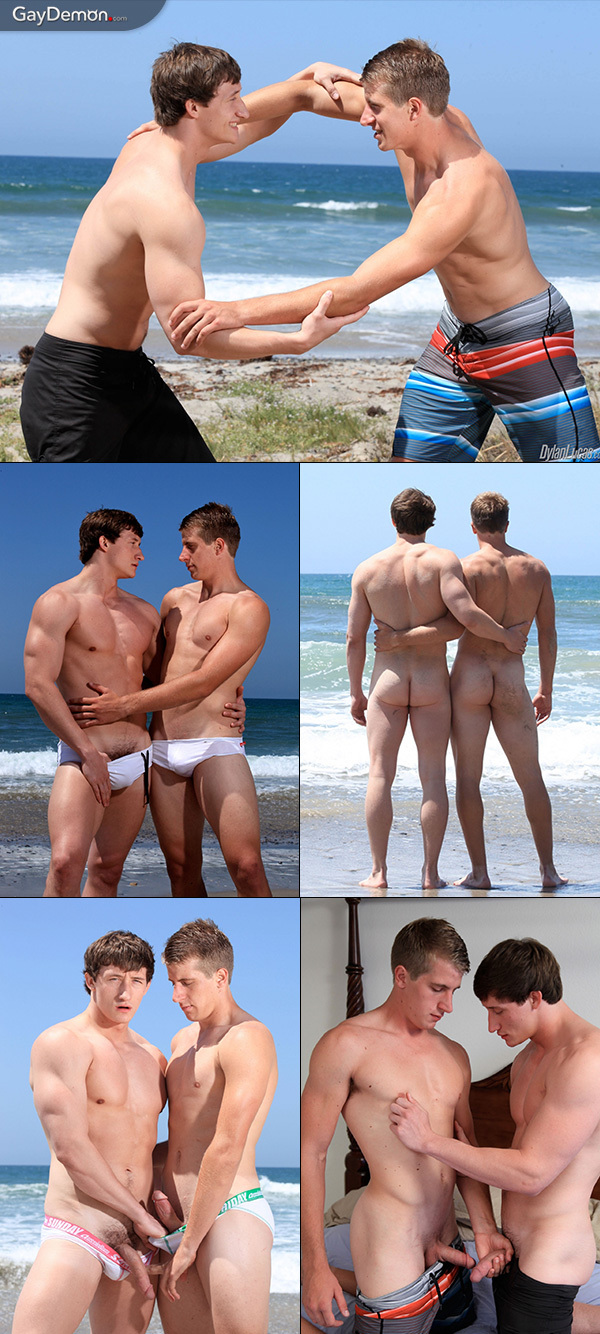 Seth Bond is a sexy blond surfer who started filming with Dylan Lucas a few months back. I don't know what his deal is, the site simply billed him as a "newcomer to gay porn." A long time ago I stopped believing sites introducing us to "straight" guys because you'll see this supposed straight dude "getting fucked for the first time," and then two weeks later, you'll discover a bunch more scenes where the guy has been bouncing on dick all over the place.
So let's just say that Seth Bond is a newcomer to gay porn and he started his online journey with a jack-off video, then he jerks off with another guy in a side by side, and followed that up with his "first time" fucking a guy's ass in a hot scene with Lance Alexander. Apparently warming up to the whole guy-on-guy sex thing, Seth Bond told the producers that he was interested in getting fucked, so they handed him a dildo and he filmed a couple of scenes where he explored anal sex alone.
Finally, Seth did get his ass fucked on camera by Kellan Parker and a couple of weeks later, the blond surfer was flip flop fucking with Bradley Hudson. And now that Seth seems fairly comfortable bottoming in anal sex, Dylan Lucas has paired him up with super hung Lance Alexander for a repeat performance, but this time they want to see just how much dick this newcomer can take. Lance has a big fat one, so it's not an easy task, but it sure is hot to watch.