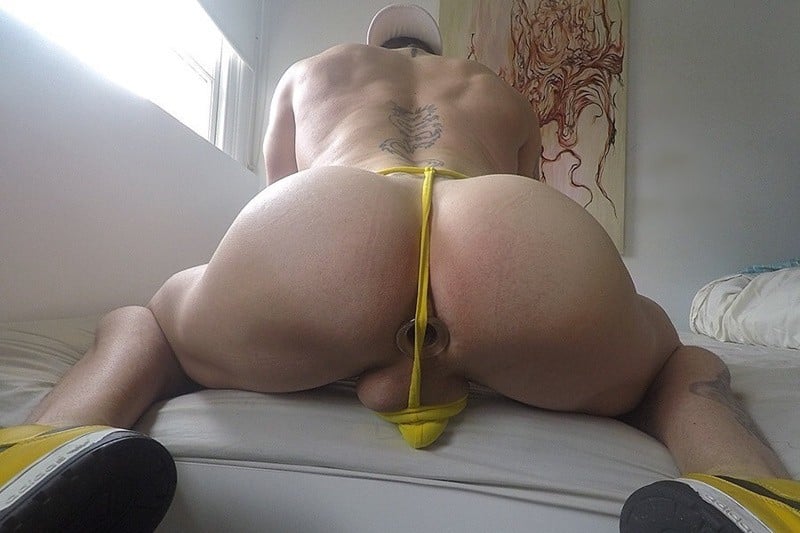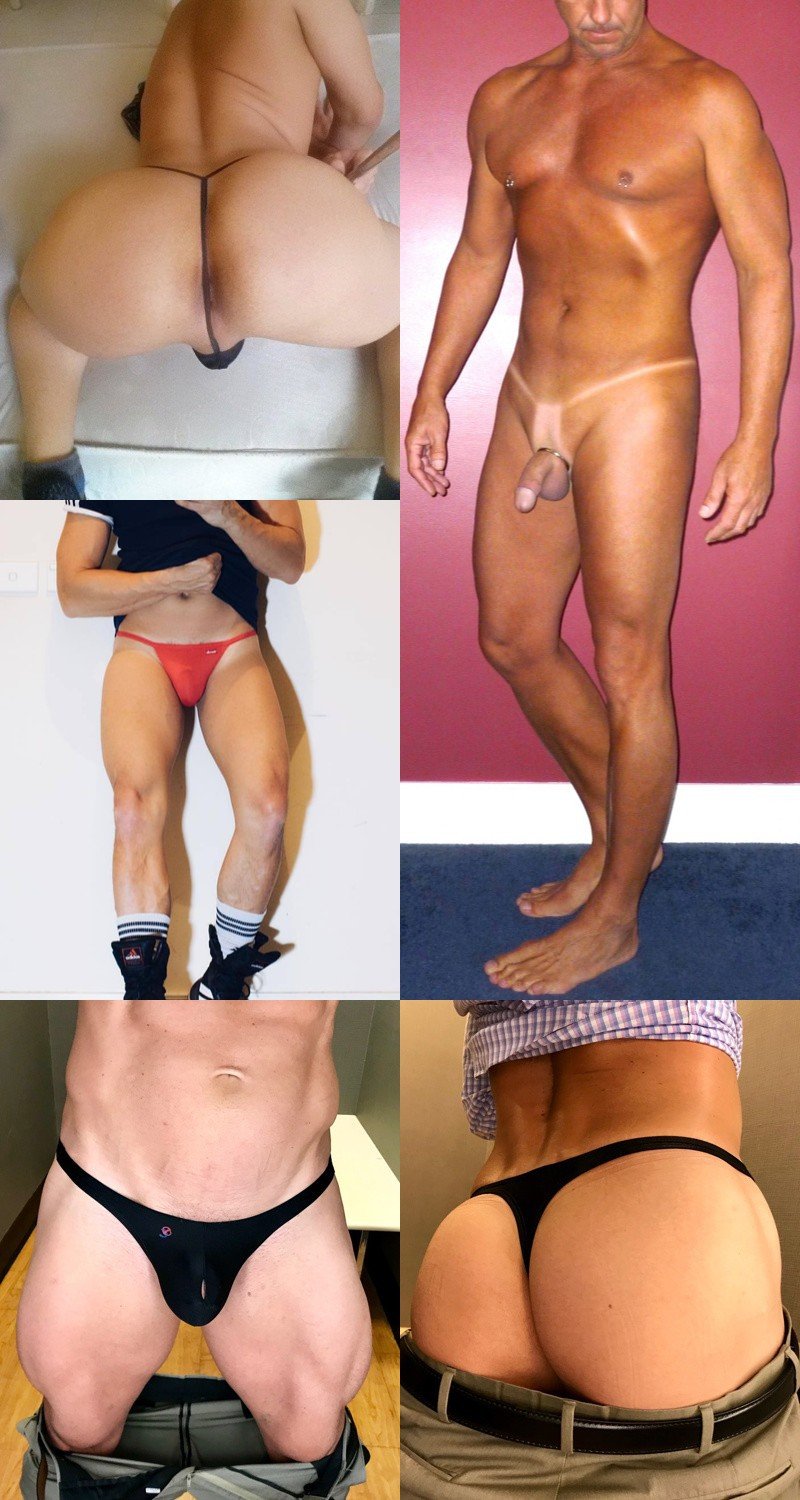 Like Guys in Underwear? Check Out This Sexy Site
If you're looking for an article of clothing to highlight yet teasingly hide the asshole, a thong is it. Keep this in mind for your next job interview at a Fortune 500 company, as I assume they are all powered by a combination of cutthroat capitalism and anal sex. Though I never even took Econ 101, so what do I know?
I did take Advanced Cultural Studies in Thongs and of course got an A. Plenty of "A"s actually. We spent a hole whole week studying the complex dynamics of the negative space thong, as shown in the guy here "wearing" a tan line thong made of your imagination.
We know he did wear it while tanning but it is no longer visible. Yet, in those situations it's best to feel the area for yourself so you know what trick your eyes are playing on you.
My education also lets me know it's one guy in the bottom row of pics, a front and rear view taken in a posh fitting room. So he's clearly not in a discount bin shop, but rather some place that sells cardigans for over $100. I'm proud of him for taking advantage of the lighting and sleazing it up.
I have no idea what he was actually trying on in there, as the pants are already belted. I would ask him but even if I saw him in person I'd pretty much just be talking to his ass so a detailed answer may be lacking.
As for my opinion of thongs overall, I'd rather see a guy in them than wear one myself. Though I like that they can't ride up. They're already there.