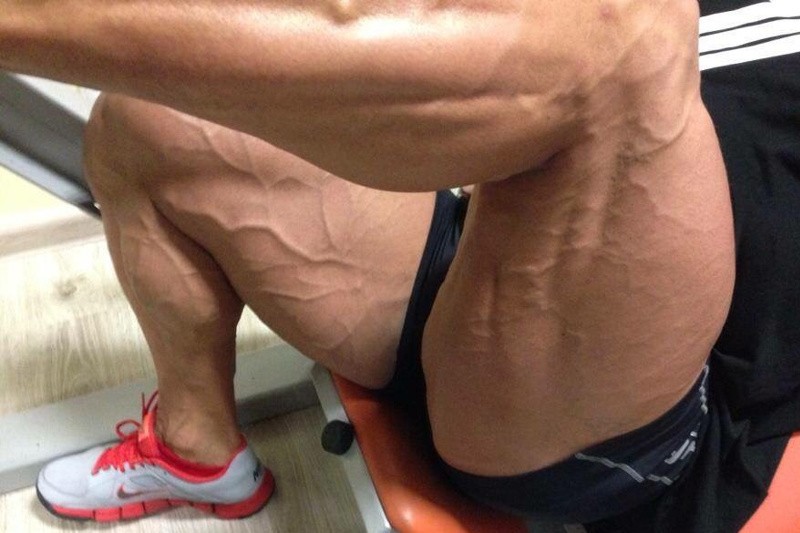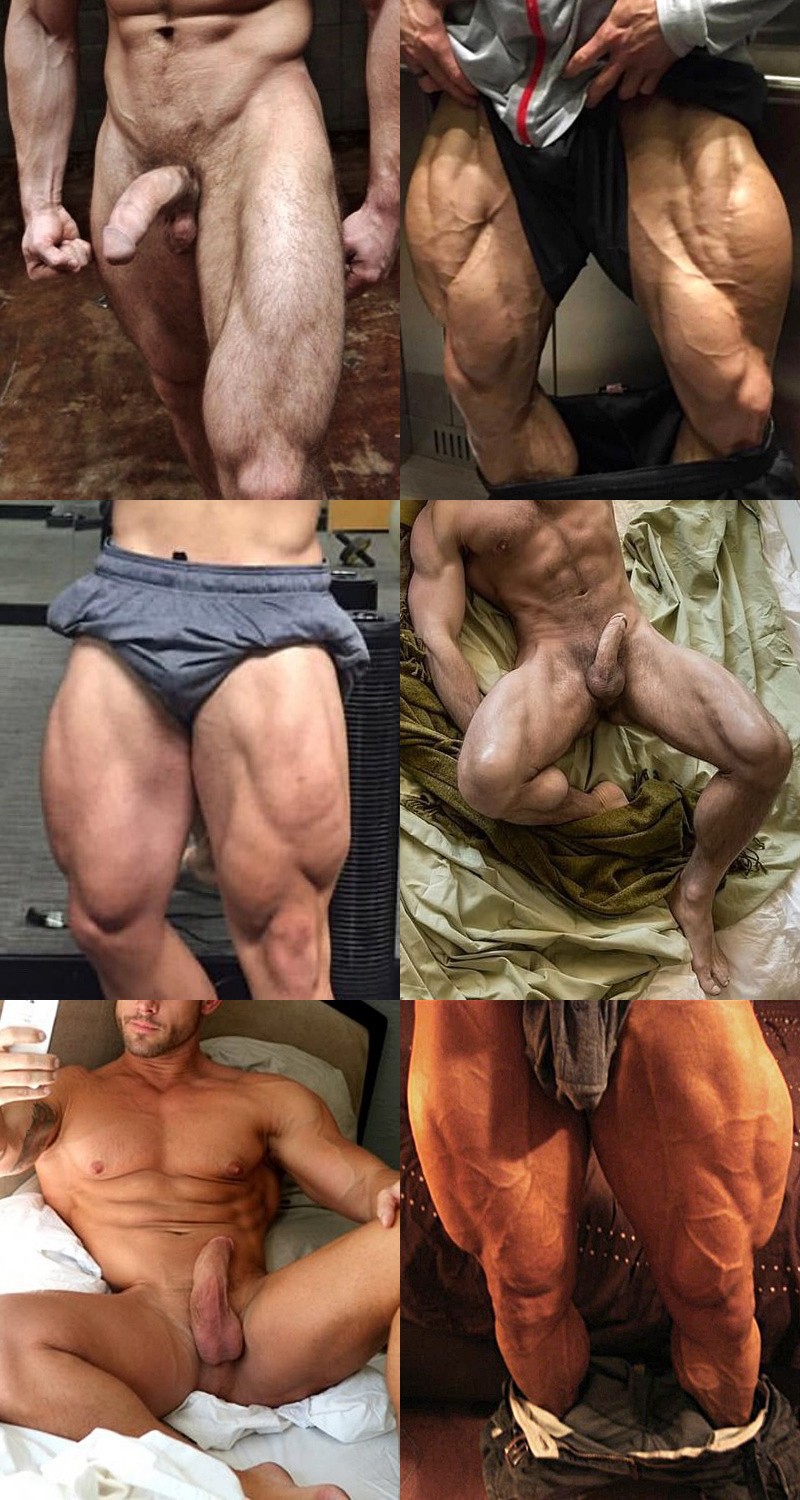 Like Muscle Hunks? Check Out These Sexy Men.
If you were at any point a fan of Suzanne Somers' entrepreneurial success with exercise equipment, you're wondering why I didn't call this "Thigh Masters." If you don't know what I mean, consider her direct to consumer sales record-shattering product, the ThighMaster. It's still around decades later as the ThighMaster Gold.
But the real reason the kink for this extreme body feature can't be referenced with Thigh Master is because physical appearance is not a reliable indicator of sexual dominance (or submission) proclivities. Plus some guys aren't into power dynamic free sex, no domination, no submission in any sense.
That said, a bottom with such inner thighs could be directed to use them as nature (and/or steroids) intended: crushing someone's skull into a shoebox-shaped rectangle while receiving head. Tops like to suck cock too.
Strength and bulk don't always go hand-in-hand, or thigh-in-thigh in this case. Dancers who don't weight lift or use a ThighMaster would still commonly have intensely strong thighs, especially ballet dancers who do hoards of pliés. If you want to get some of that magic, you can skip the dance class (and trendy workout chain Barre class), and do a few dozen pliés at home.
Preferably naked in front of a mirror. At some point, you may also want to exercise other parts to, you know, balance our your physique. Or ejaculate.
Soon your pants will be bursting at the seams, forcing you to be naked in public, resulting in making new friends. Muscular thighs are a real conversation starter that way.