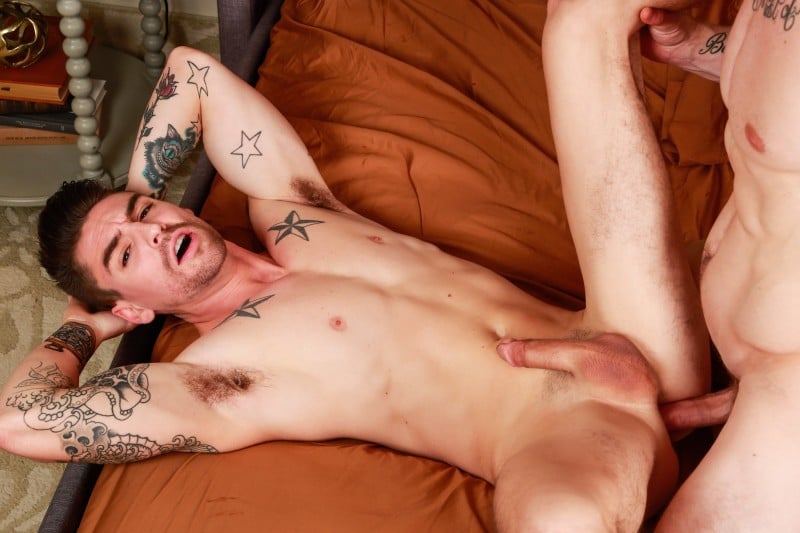 Get a One-Day Trial for $1.00 - Click Here
Johnny Torque debuts in his first bottom scene and he's doing it bare. Torque has filmed three scenes with Next Door Raw already, two duos and a threeway, and his bottoming scene makes number four.
I'm often surprised when studios announce a performer's first bottoming scene because, in Johnny Torque's case, I thought he already had. Maybe he has and this is only his first time getting barebacked. I don't have the energy to go through his catalog of 80 plus Next Door videos, so I'll take their word for it.
For me, there's always something extra satisfying about seeing an exclusive top getting some of his own medicine. But at the same time, I've enjoyed a couple of Torque's Next Door Raw scenes, especially his first when he fucked Dante Martin and demonstrated some incredible stamina, so I wasn't chomping at the bit to see him getting boned. In this scene, Torque's bottom didn't show up and his scene is going to be cancelled unless he rolls over for Markie More.