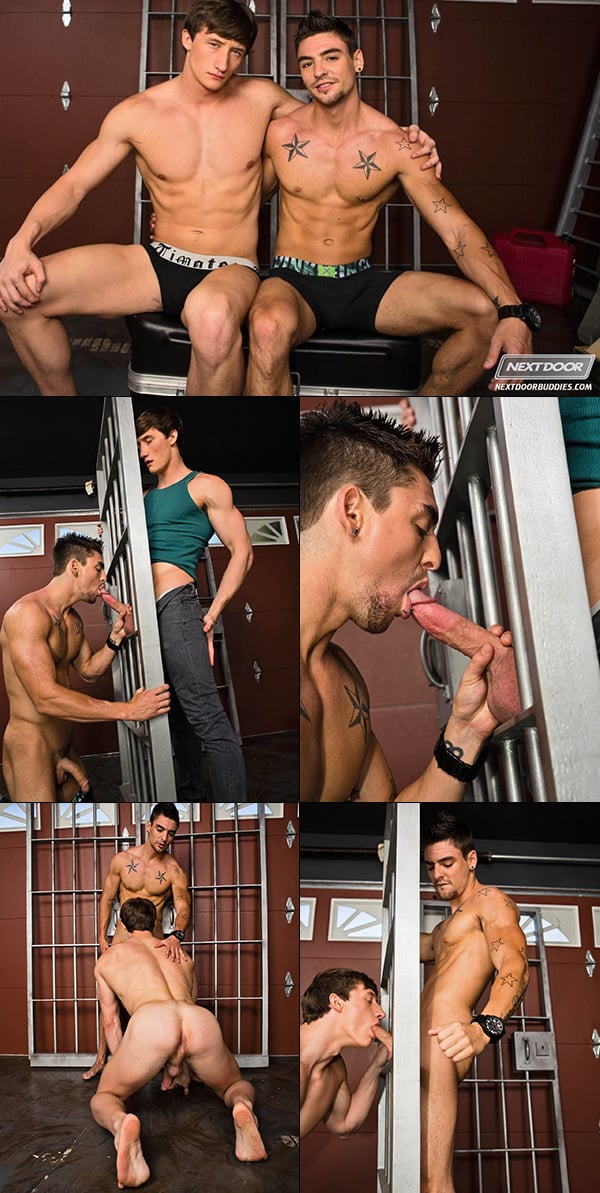 One of Johnny Torque's regular side jobs is setting up various equipment in this kinky couple's dungeon play room. Today he's setting up a jail cell in their garage and he has brought Lance Alexander along to help with the installation.
Lance isn't into the scene at all, so he wonders out loud how such a thing might be used. Johnny hauls out his meaty cock, shoves it through the jail-cell bars, and tells Lance to get down on his knees and start sucking. These two horny guys blow each other through the bars.
But this head session only gets Lance hungering for more, so he leans against the wall, bends over, and offers his ass to his boss. Johnny slides his hard dick slowly into Lance's hole and pumps slowly at first, then he drills his buddy's ass hard and fast. I love watching Lance getting his butt fucked, although truthfully, I'd like to see his big, beautiful cock fucking a nice ass sometime. I'm sure Next Door Buddies will eventually find the perfect butt for this hung stud to fuck, but for now, you can enjoy Johnny Torque filling up Lance's hot ass.