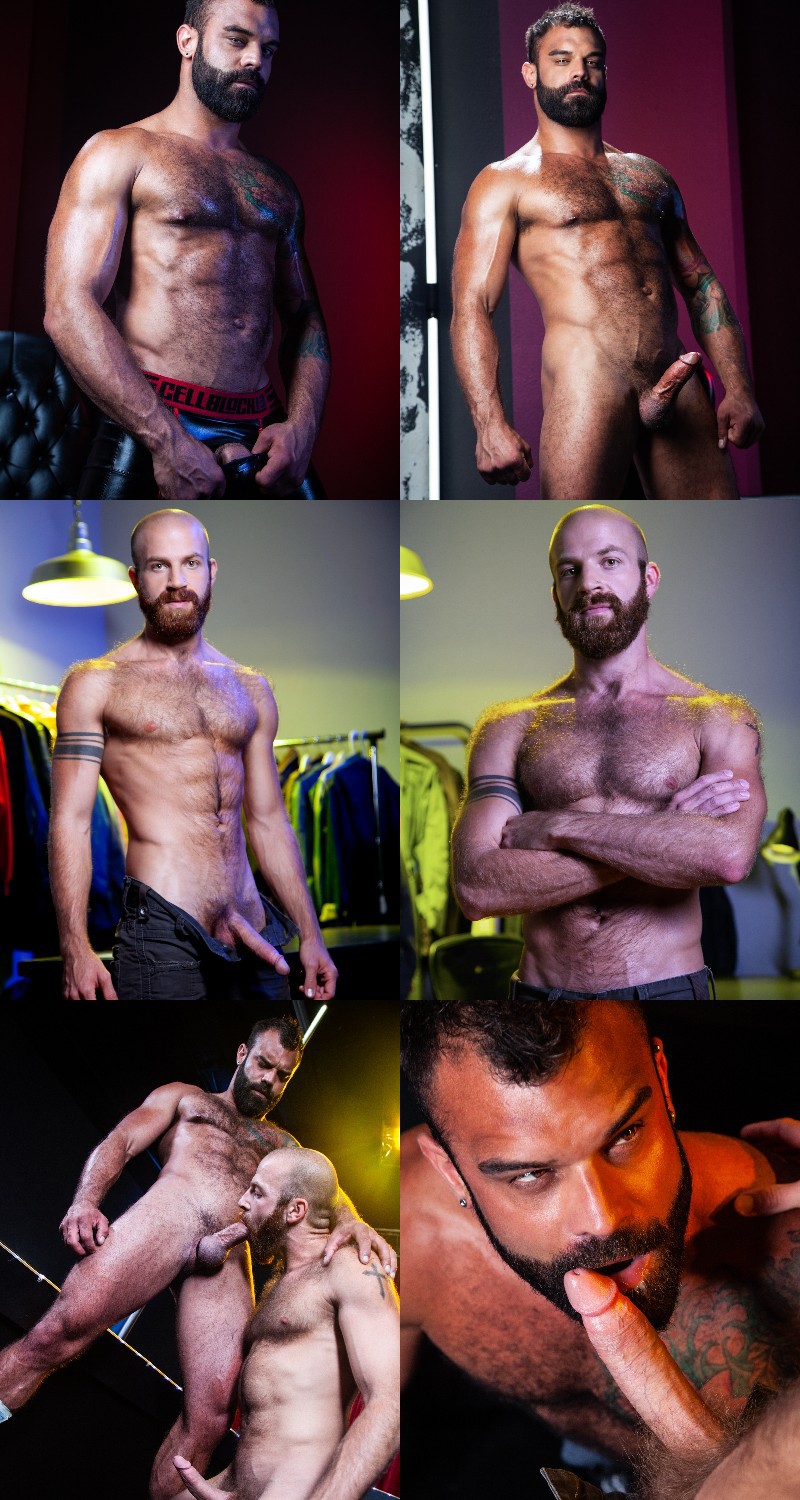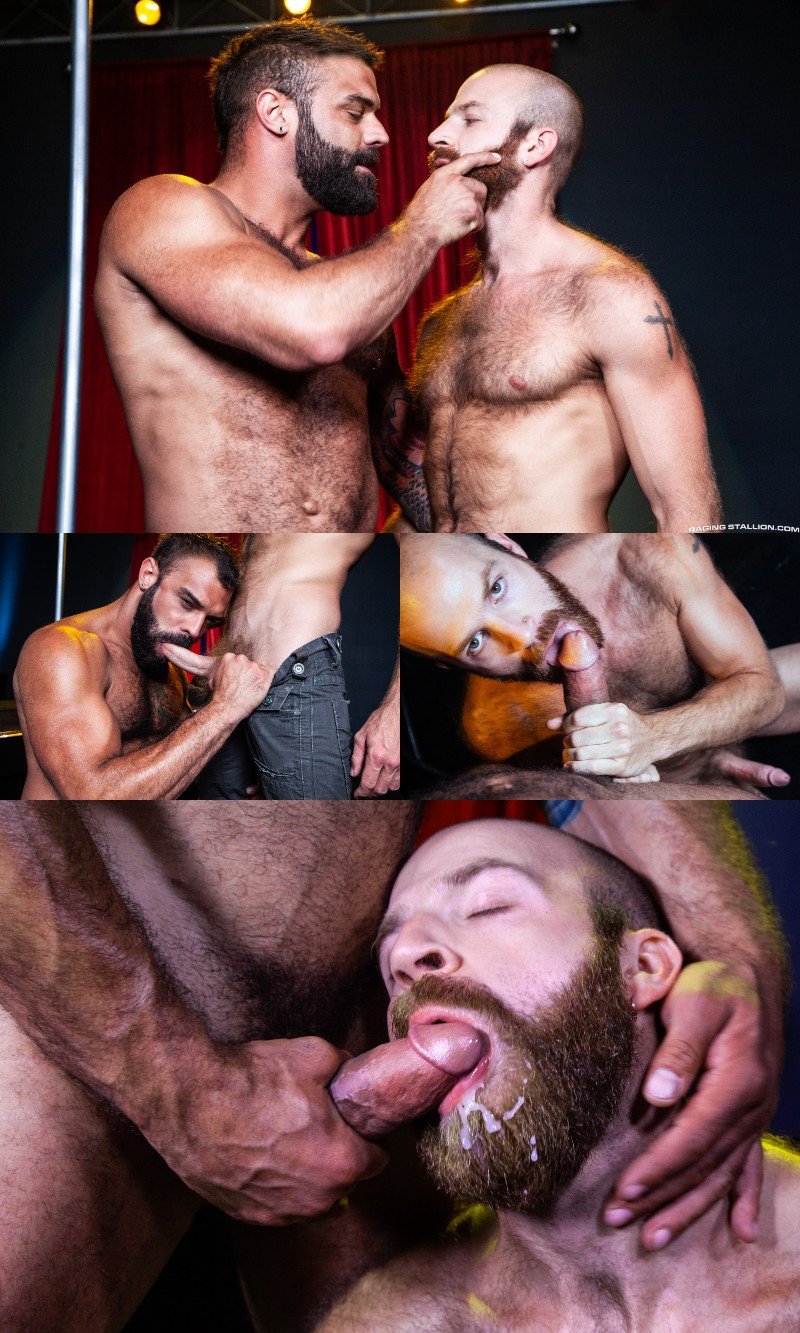 Get a Three-Day Pass for Only $2.95 - Watch "Otter Erotic" Here!
Otter Erotic has been rolling out at Raging Stallion for the past three weeks. James Stevens has arrived at the strip club and finds dancer Drake Masters sitting on the stage counting his tips. "Did I miss the show?" Stevens asks. "Sorry dude, it's all over," Drake says, but then offers to give him a private show. The hairy stripper drops to his knees and gulps James' dick down his throat. The pair blow each other and cover one another's beard with his jizz.
Otter Erotic is directed by Steve Cruz and stars Tegan Zayne, Drake Masters, Teddy Bear, Nigel March, James Stevens, Deviant Otter, Ziggy Banks, and Stephen Harte.
This DVD is Deviant Otter's Raging Stallion debut and he gets fucked by James Steven in an upcoming scene. Tegan Zayne rides Drake Masters' cock in the DVD opener, then bald daddy Nigel March fucks furball Teddy Bear.