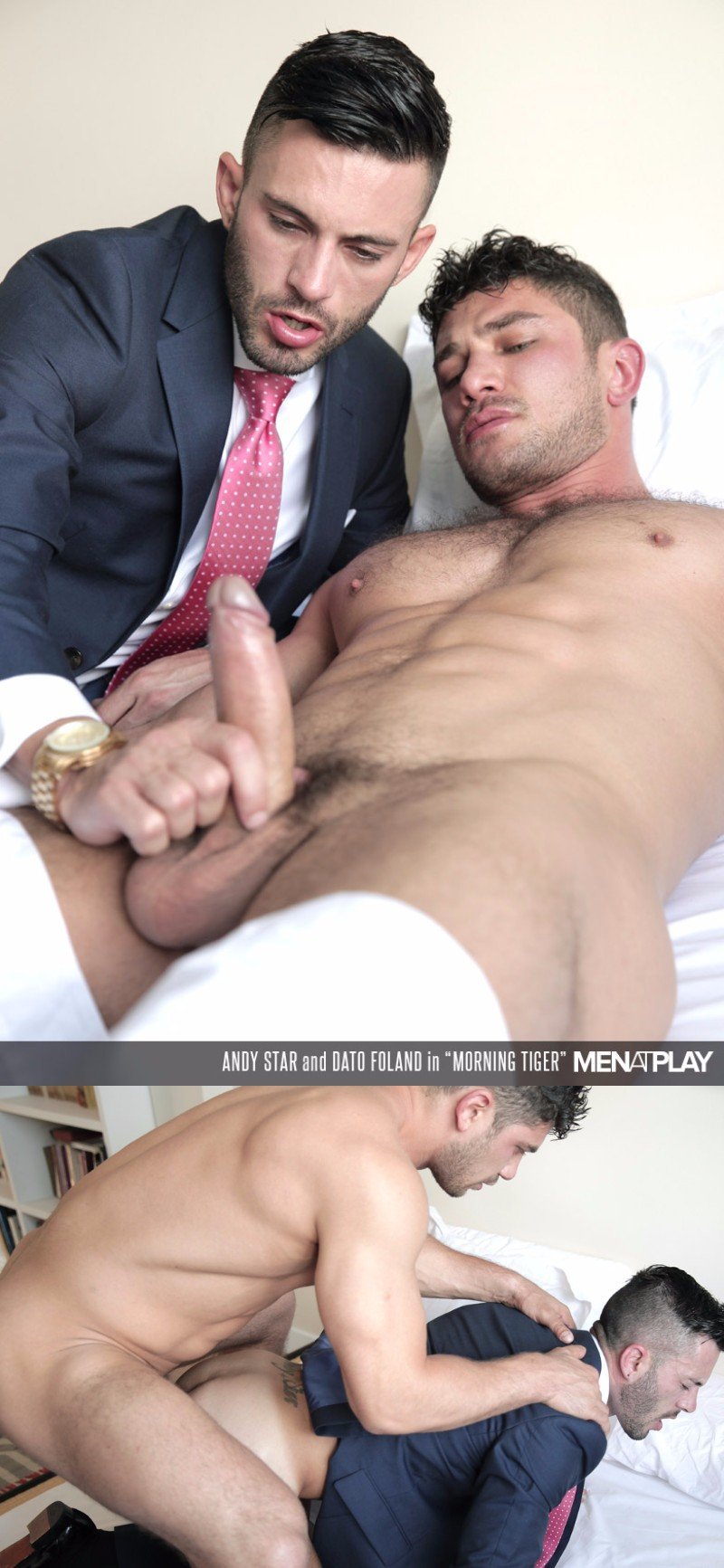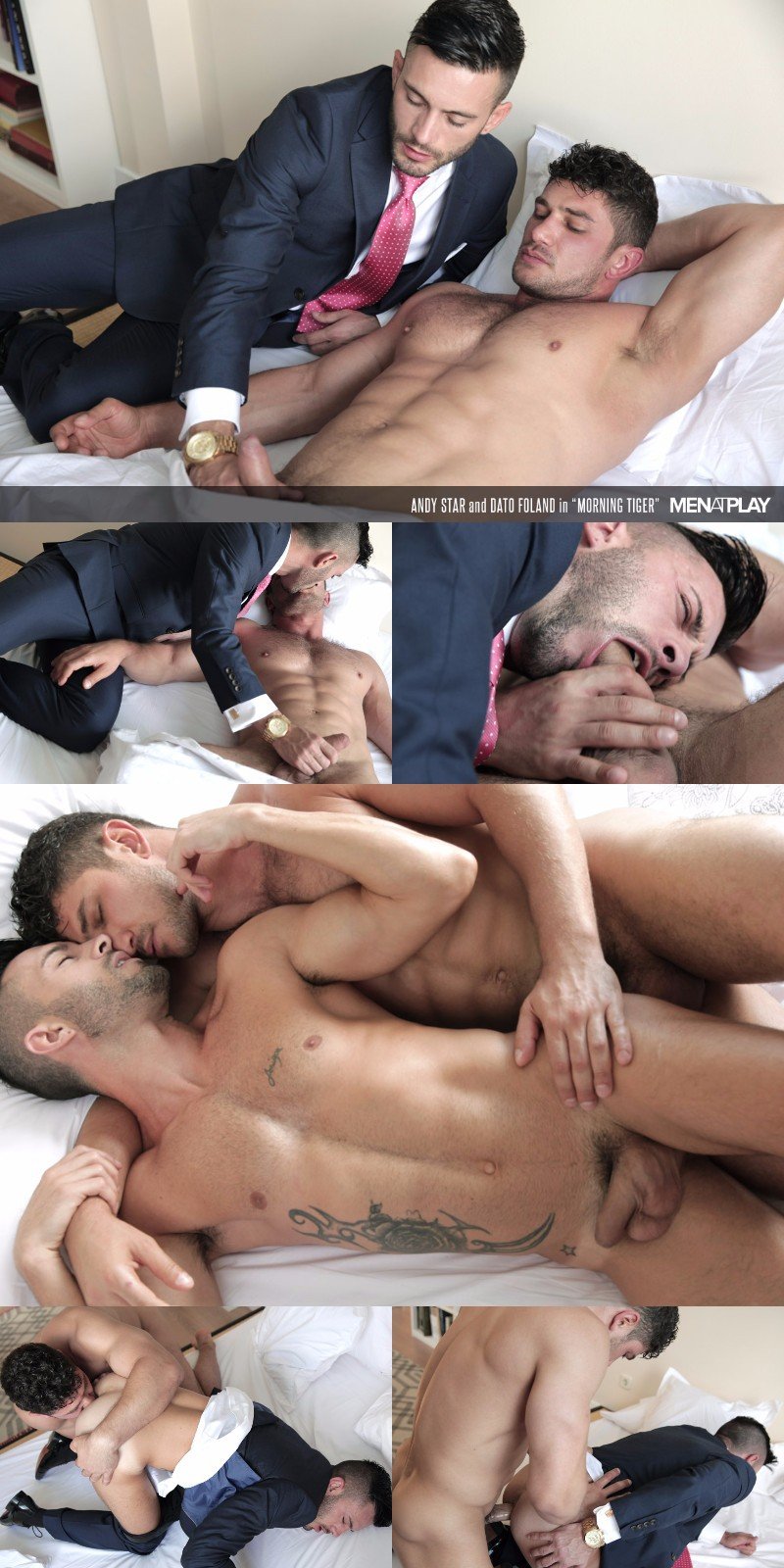 See Dato Foland In Over a Dozen More Videos
Andy Star slips out of bed to get ready for work. As Dato Foland sleeps, Andy showers and dresses. He kneels on the bed to give Dato a kiss goodbye. A quick peck turns into a passionate smooch, then Andy discovers his lover's morning wood under the sheets. Andy can't resist a taste, but the Russian hunk isn't letting his boyfriend leave with a couple of licks. Morning, Tiger is sensual and intense with a little nastiness thrown in for good measure.
"OK we're not gonna lie, this is hands down one of the best sex scenes we've ever filmed." ~ Men at Play
After ripping off his lover's suit, Dato Foland fucks Andy Star in ever conceivable position, but my fave is doggy style with Andy's face buried in the mattress and his arse arched high in the air. Dato drills Andy hard, but it just doesn't seem to be hard enough as the bottom begs for more.