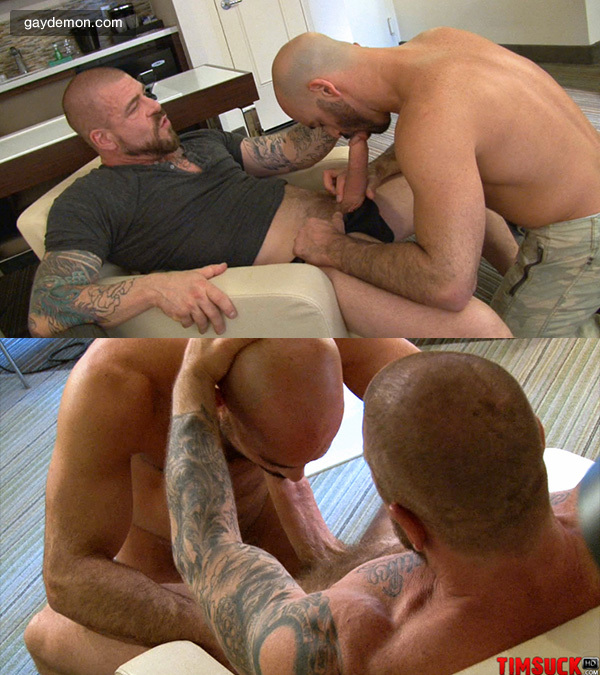 I have to admit, Rocco Steele's penis is a bit much. At a whopping 10 inches long and 7 inches around, most of us couldn't unhinge our jaws wide enough to swallow even half of this, let alone go balls deep. Although I wouldn't mind giving it a good ole college try. Who wouldn't?
But if there's anyone who can scarf down Steele's meat, it would be Adam Russo. The bald daddy is coupled with Cutler X, who is reported to have an 11-inch cock. Gosh. Can you imagine having to take that much dick up your ass a couple of times a week? Talk about housework.
Steele sits back in a chair in this TIM Suck video and Russo kneels between his legs and gets started. Russo is quite impressive to watch as he swallows more and more of Steele's bone. But the scene stealer is when Rocco stands, grabs Adam's head, and rams his dick repeatedly down the cocksucker's throat. Then Steele rewards Russo with a massive load of jizz all over his tongue.
So how about you? Is a 10x7 cock just too big? Sounds off in the comments.