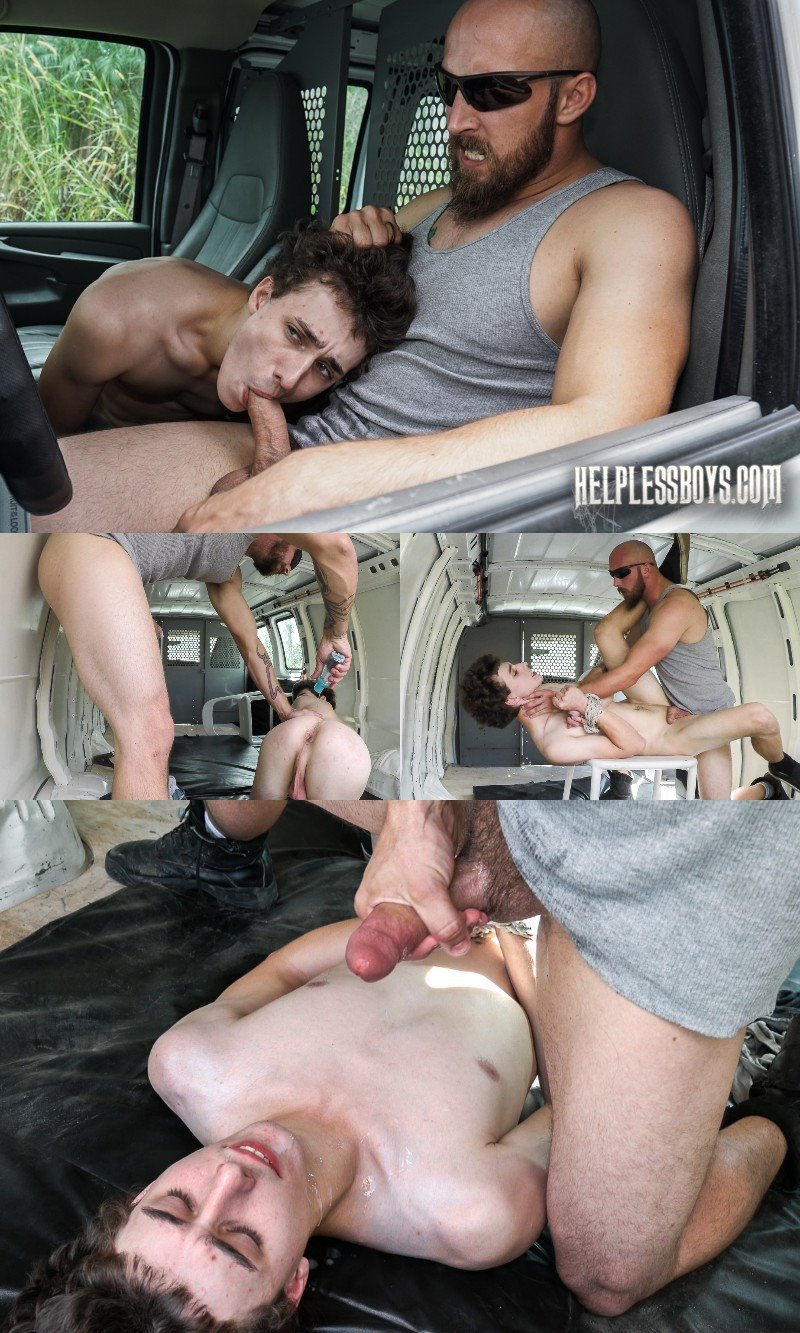 Logan Reiss has been out partying with his friends, but they took off and left him in the middle of nowhere. He finally flags down this redneck in a van and snags himself a free ride. Ha! This stupid party boy has no idea -- there are no free rides in life.
This bald and bearded yokel finally says, "So how are you going to pay for this ride?" Logan doesn't have any money, but stammers "I'll do anything. I have to get back to town."
Dustin tells Logan to take off his shirt, then he reaches over and feels the lad's chest. "Dude, like I'm not gay," Logan sputters. "I'm not gay either," the driver hollers, "what are you trying to insinuate."
He stops the van and orders Logan to put out his hands. The redneck winds them with rope then makes Logan repeat after him: "I'm going to be your little bitch." He grabs the terrified boy and pushes him to his knees, then forces his head down to his waiting cock. Before the end of this session, Logan's going get his ass fucked and his face creamed. Who the fuck knows if he ever got back to town.
Helpless Boys is a brand new site featuring nasty men who take advantage of young guys in precariously situations. And if these boys want help, they'll get on their knees and start sucking.