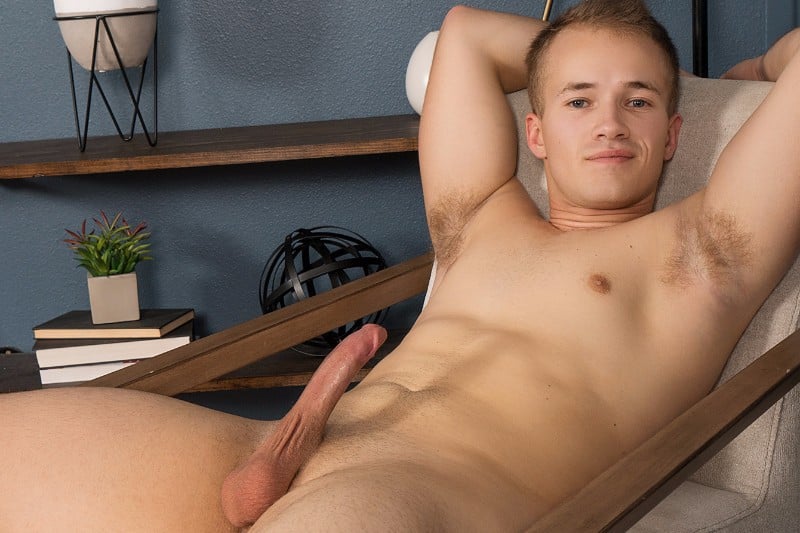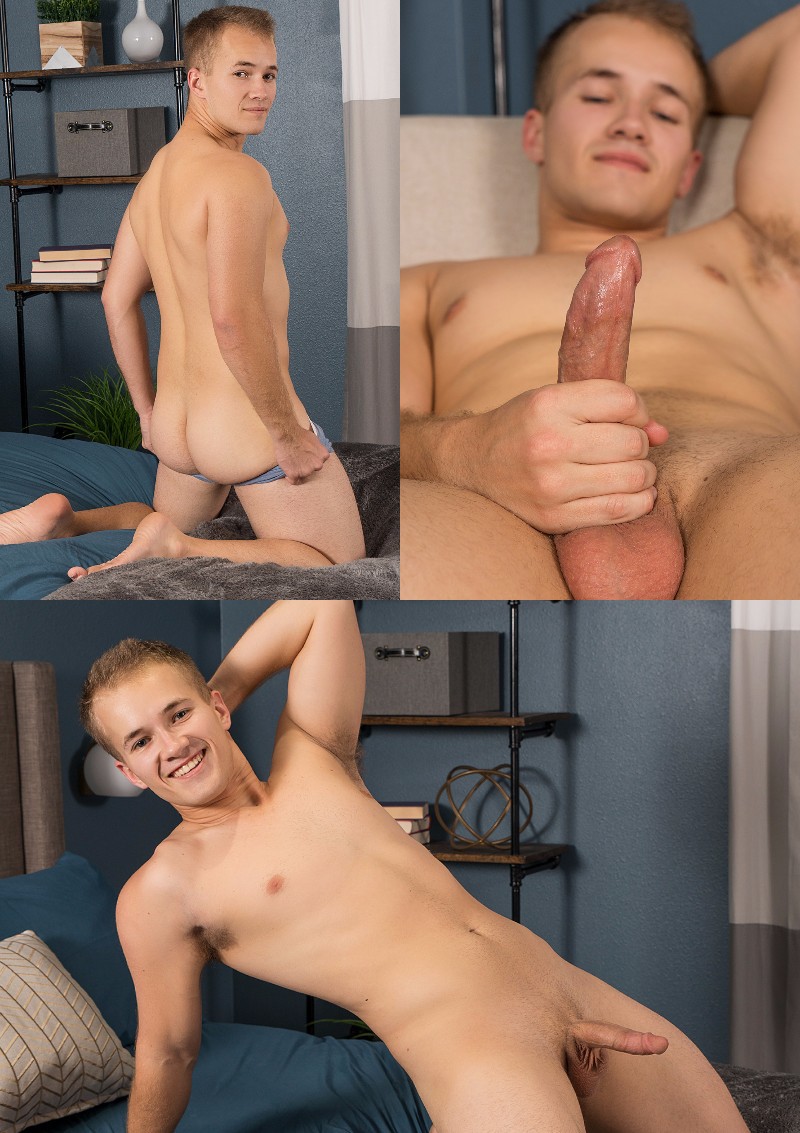 Watch Kit's Video - Click Here
Blond guy Kit tells Sean Cody about the first time he gave a guy a blowjob. Until then he had been only having sex with women, but when a guy in a club piqued his interest, Kit decided to go for it. He wanted to suck this guy's cock.
"I was gonna give the best head this dude had ever had, because I'm a guy and I know what I like, so I damn sure knew what he wanted!" Apparently Kit was right because this guy blew his load all over the blond's face. Kit plays with his hole while jerking off, so I'm pretty sure we'll see him back bottoming.