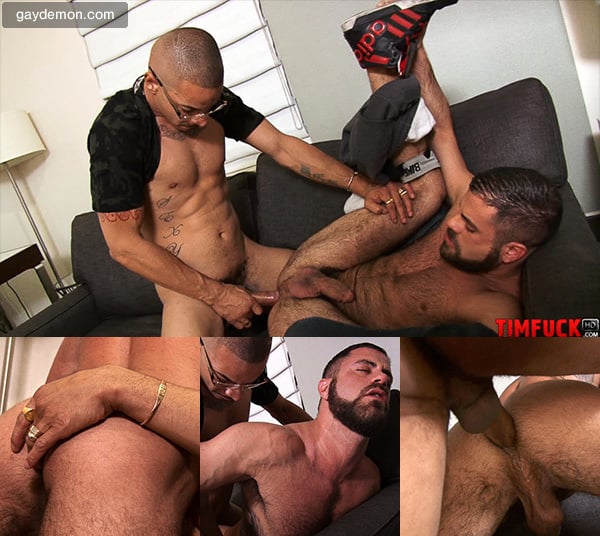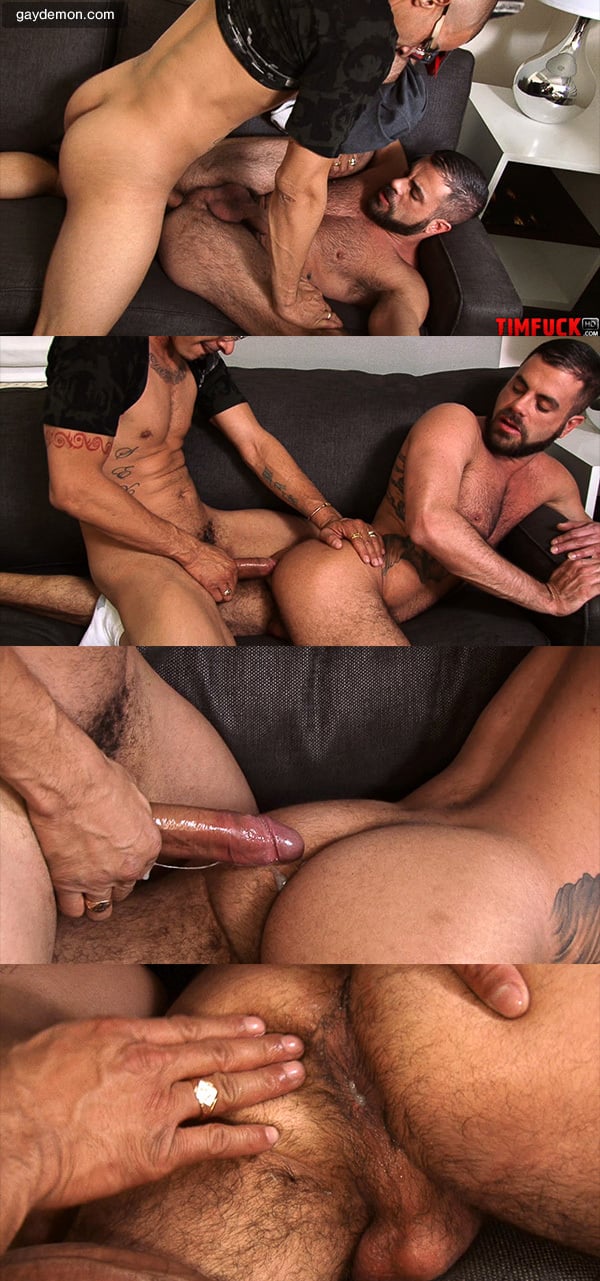 Marcus Isaacs is so horny to get Red's big dick in his hole that he doesn't even finish taking off his sweatpants and sneaker. A couple of minutes into this TIM Fuck scene, he rolls over on his back and throws his leg on the back of the sofa, his track pants still dangling around his ankle. Can you blame him? Red has a beautiful 10-inch uncut cock.
Red rams his tongue into Isaac's hairy ass crack and gets his hole good and wet. "I want your cock inside me," Isaacs pants. Red takes his cue and slides in closer, then slips his huge dick into Marcus. Red's dick still isn't rock hard, but it's hot anyway. He slides his foreskin back, pushes his cock inside, then pulls out. He repeats this about a dozen times, each time retracting his hood so his sensitive head gets the full feeling of entering this horny bottom's hole.
Red rolls Marcus over and continues fucking him on his stomach, drilling harder and deeper now. Marcus loves it and begs for more, for all of it. And Red gives him all 10 inches until he's ready to fill this fucker's hole with cum.