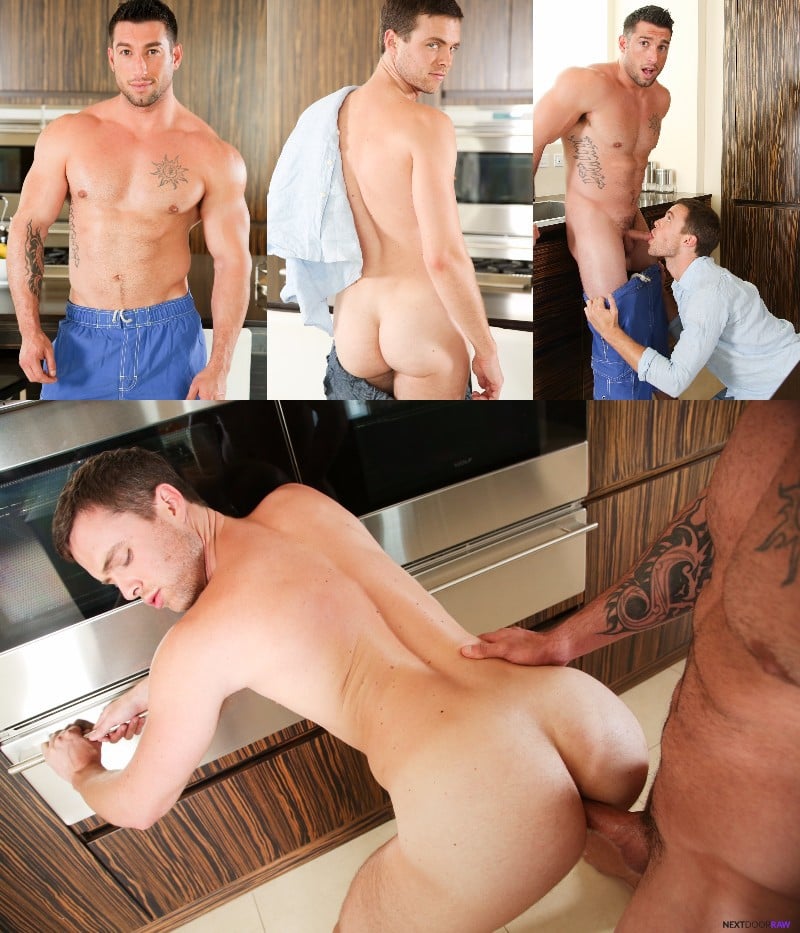 Get a 1-Day Trial at Next Door Raw for $1.00
Casey More confides in his brother-in-law that he's not getting much head action at home, and as a result, he's been fighting a lot with his wife. Brandon Moore sees an opportunity to kill two birds with one stone and help his brother-in-law with his blue balls situation as well as helping his sister stay in wedded bliss.
Casey More knows that his gay brother-in-law would love sucking his cock, but says, "This kind of talk is making me uncomfortable." When he turns around at the sink Brandon is standing right there, and without even asking, Brandon rips Casey's sweatpants down his legs. Brandon squats and swallows Casey's stiffening cock before the stud can say or do anything. Within seconds, Casey is saying, "Oh fuck."
After getting Casey good and horny, Brandon whips over to the stove and bends over saying, "Get over here and fuck me, straight boy." Casey drills him, then they climb up on the counter and Brandon rides his brother-in-law. For the finale, Brandon lies across the counter and Casey fucks the cum out of him then blasts his load all over Brandon's face.