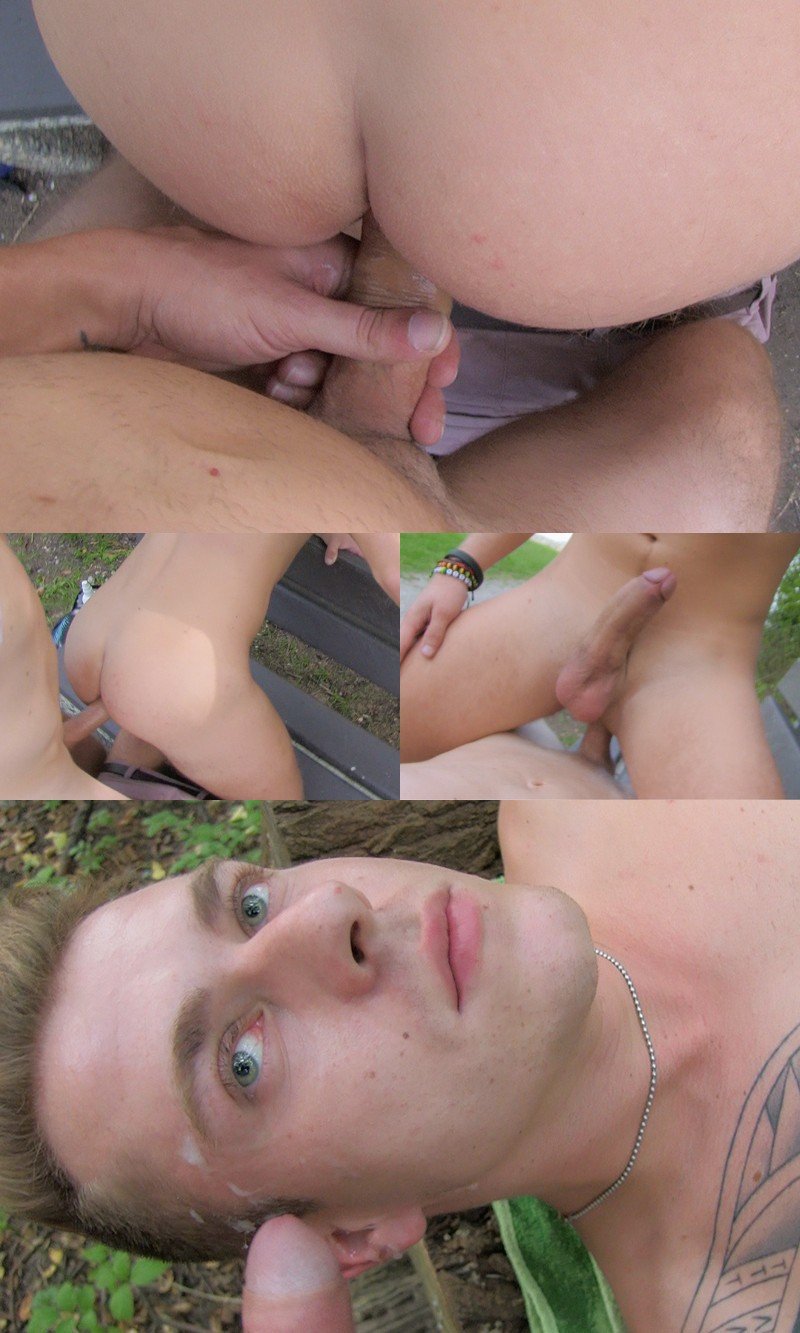 See Lots More Outdoor Sex - Get One Password Good For Three Sites!
"I love fucking in public," says Czech Hunter, adding, "the adrenaline rush is incredible and people's reactions are priceless." But he admits that it's not always easy finding the right guy. But today, he finds this handsome blond guy near the college in Prague. He's handsome and nicely muscled, which isn't surprising since fitness is his main hobby. And equally unsurprising is his willingness to show off his hot little body.
Turns out that he's willing to do more than just show off. He gets on his knees and sucks Czech Hunter's cock, then he bends over and takes it up the butt.