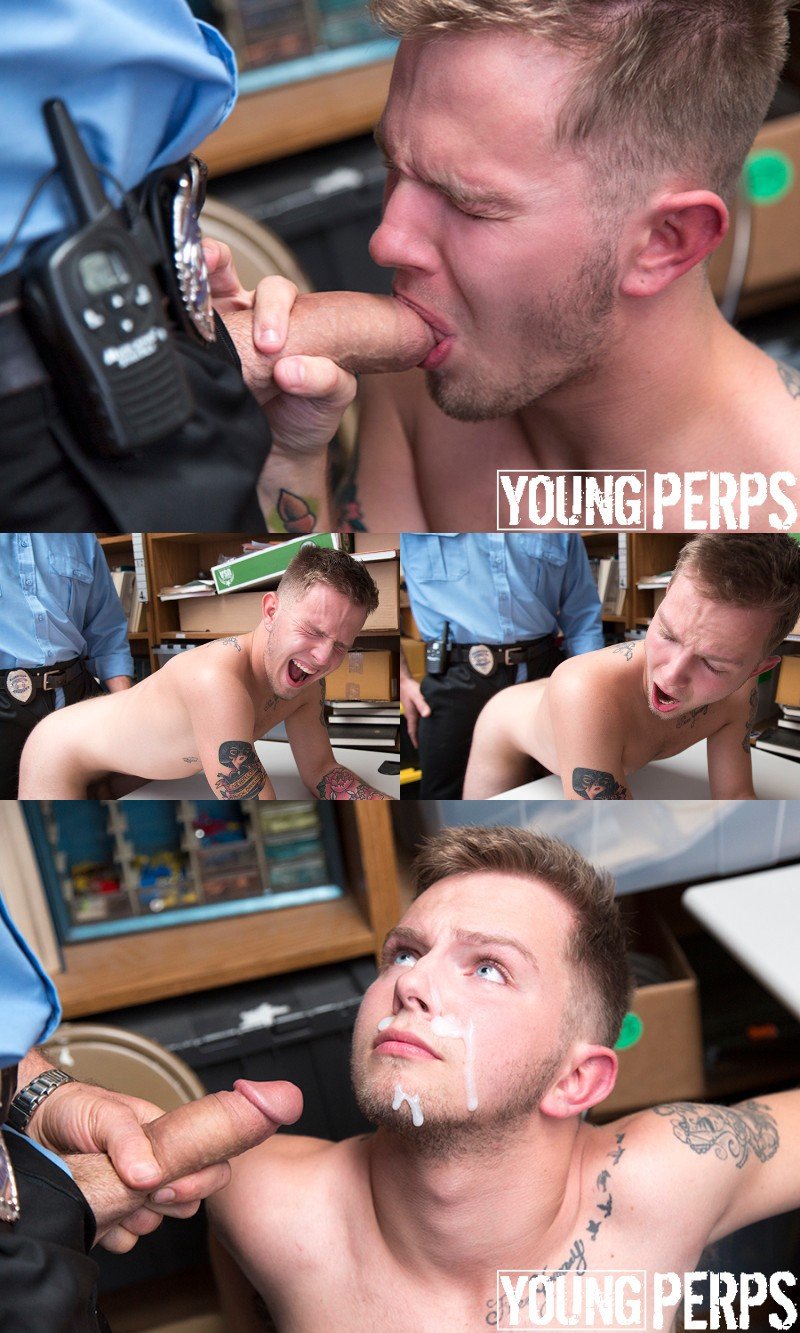 Watch Shoplifting Boys Get Stripped & Fucked
This young spoiled brat thought he could just pocket a couple of magazines from the newsstand. No job, no money, no problem. "Wait a minute," says a security guard, grabbing the lad's arm. Uh oh, problem. And when this pretty boy sees the size of this officer's cop, it's a very big problem. But maybe he'll learn today that crime doesn't pay.
The lad kneels and tries fitting the security guard's huge cock in his mouth, then he stops and says, "I can't do this ... it's just too big." He'd better figure it out or else he's going to jail.