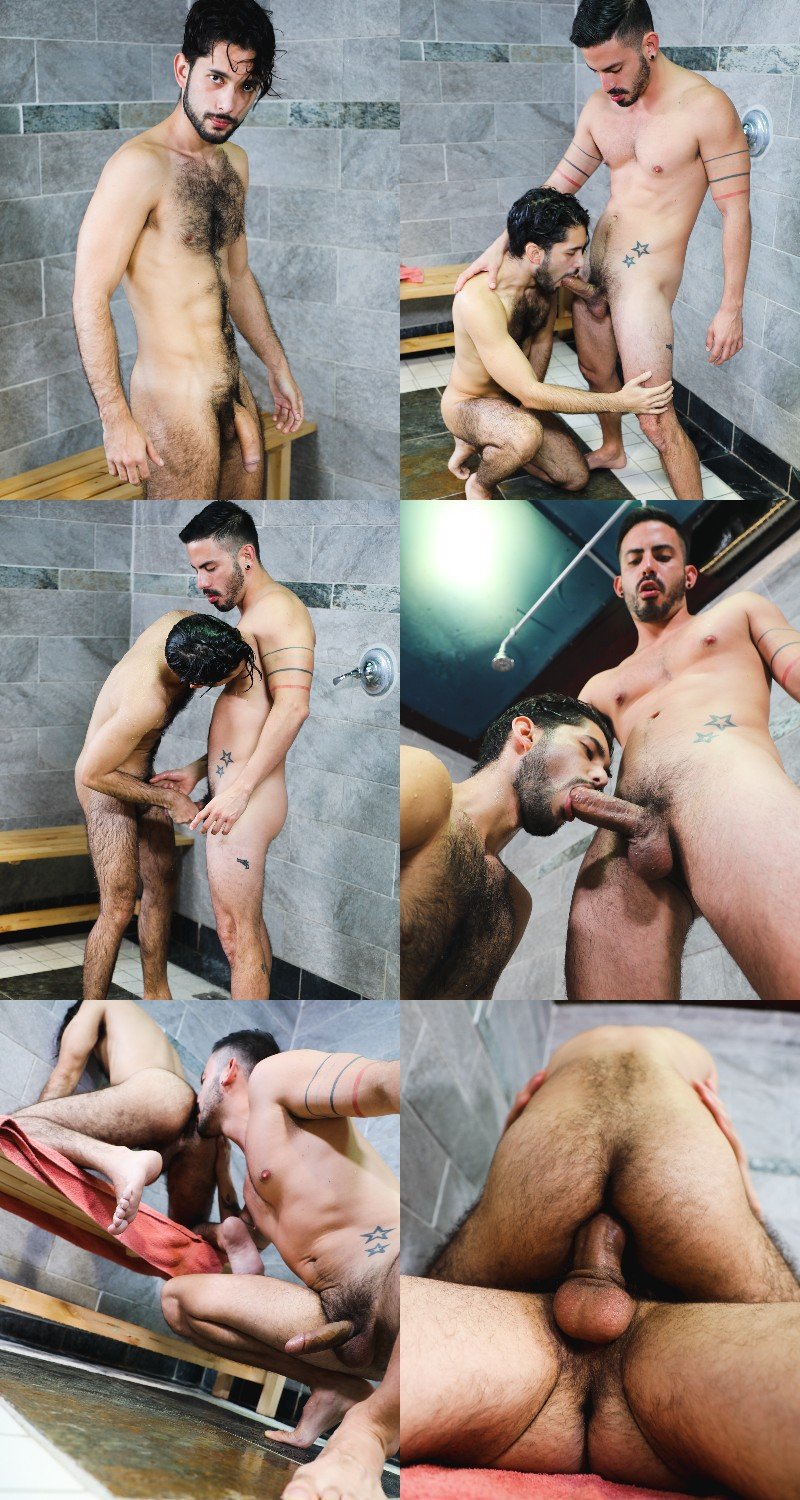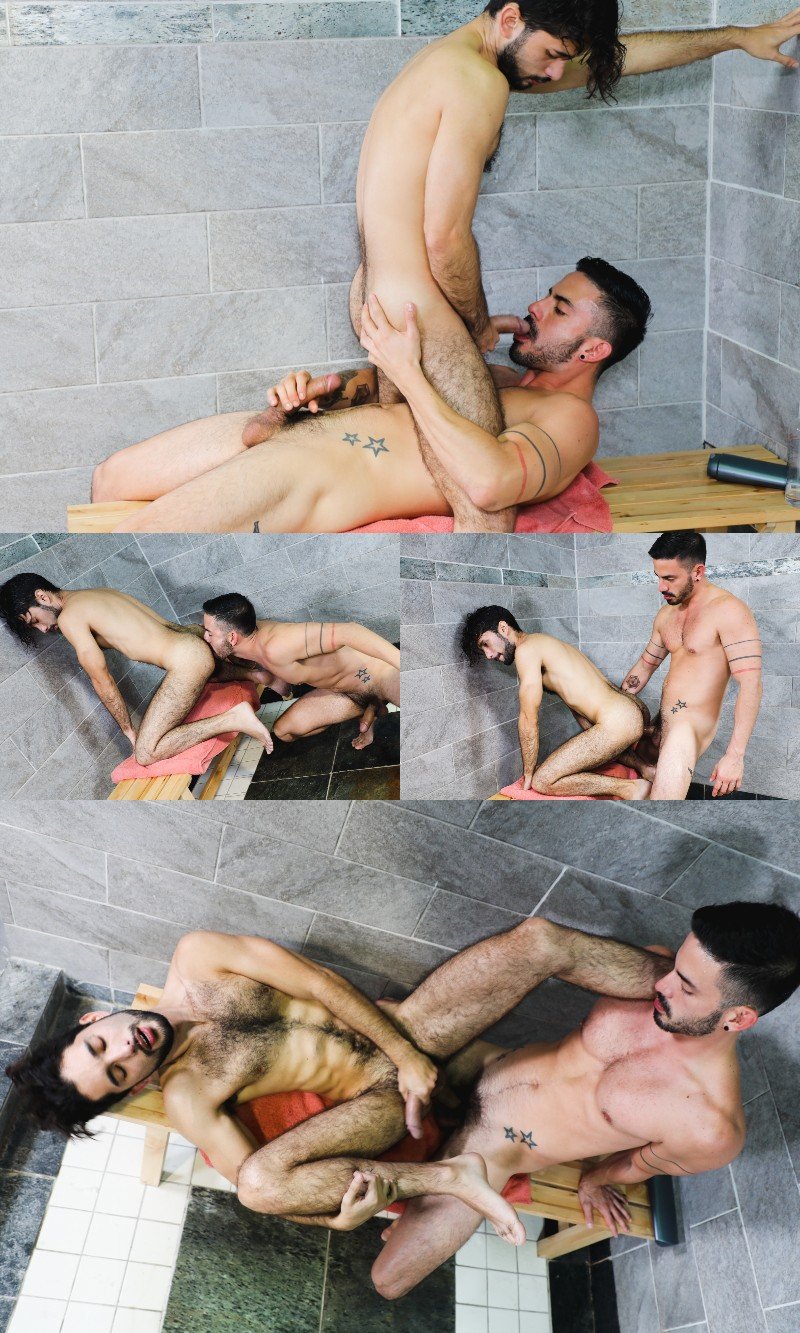 Save 50% - Grab a Month for ONLY $9.95 & Start Enjoying Over 4,500 Movies
Jacob Connar is fairly new to Pornland, and this sexy furball is getting around. He's back on Pride Studios in this gym shower session with Cesar Rossi. By the time Rossi arrives in the shower, Connar's hairy body is completely wet and looking pretty sexy. But Cesar's eye catches the big uncut cock hanging between Jacob's legs.
With a nod from Jacob, Cesar grabs a handful of the lad's cock and balls, but it's Jacob who drops to his knees first. Jacob kneels on a bench in the shower and Cesar rims his very hairy ass, then he drives his stiff dick into Connar's hole.
Jacob Connar is brand new to Pornland, but he has already appeared in three videos on Pride Studios, which includes his two scenes for Extra Big Dicks. Cesar Rossi has fucked in 34 videos!
Pride Studios has over 4,500 movies from seven sites. And right now, GayDemon surfers can take advantage of a 50% savings. That gives you a month-long membership for only $9.95!