Hung Blond Sexpot Drills Buddy Over Car in the Woods
17 Nov 2023 Comments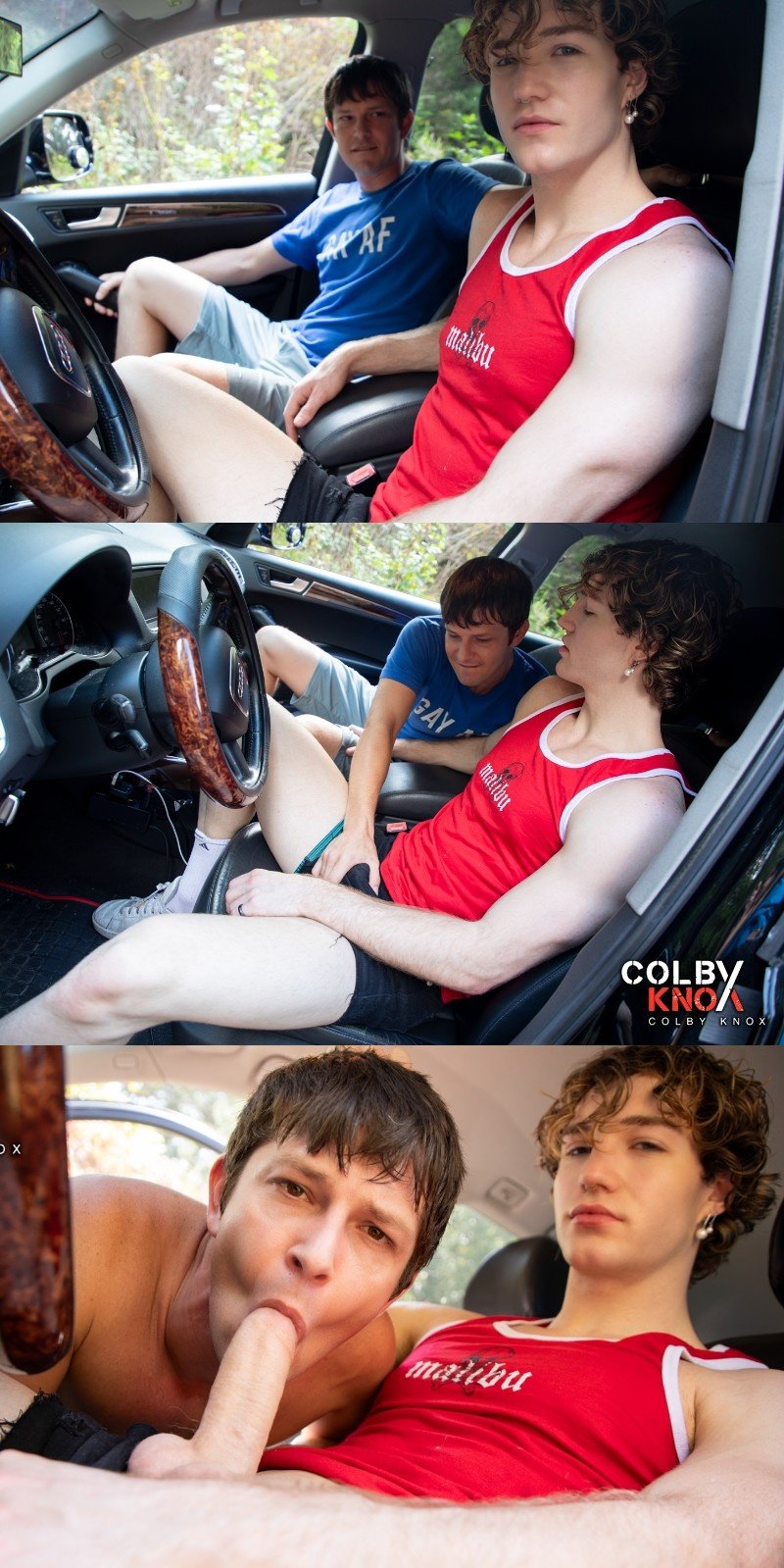 Hazel Hoffman and Mickey Knox take a drive in the woods in this new Coby Knox video. They're, searching for a place to do some exploring. Country boy Mickey is familiar with all the secluded spots. "This is just an old hunting path," he says, "there ain't no one ever out here. So we should have some privacy."
They park and kiss in the front seat of the car. "Fuck. You're so sexy," Mickey says, placing his hand on Hazel's crotch. "You're going to let me suck that cock?"

Watch Free Video of Hazel Pounding Mickey's Hole with His Massive Dick
22-year-old, blond and chiseled sexpot Hazel Hoffman made his first appearance at Colby Knox getting fucked by site owner Colby Chambers on his gym floor. Now he's back fucking Mickey Knox in Pit Stop Penetration and he really drills Mickey hard over the back of his SUV. The boy's got a huge cock and it's easy to see Mickey is finding it challenging.
Watch full scene at Colby Knox