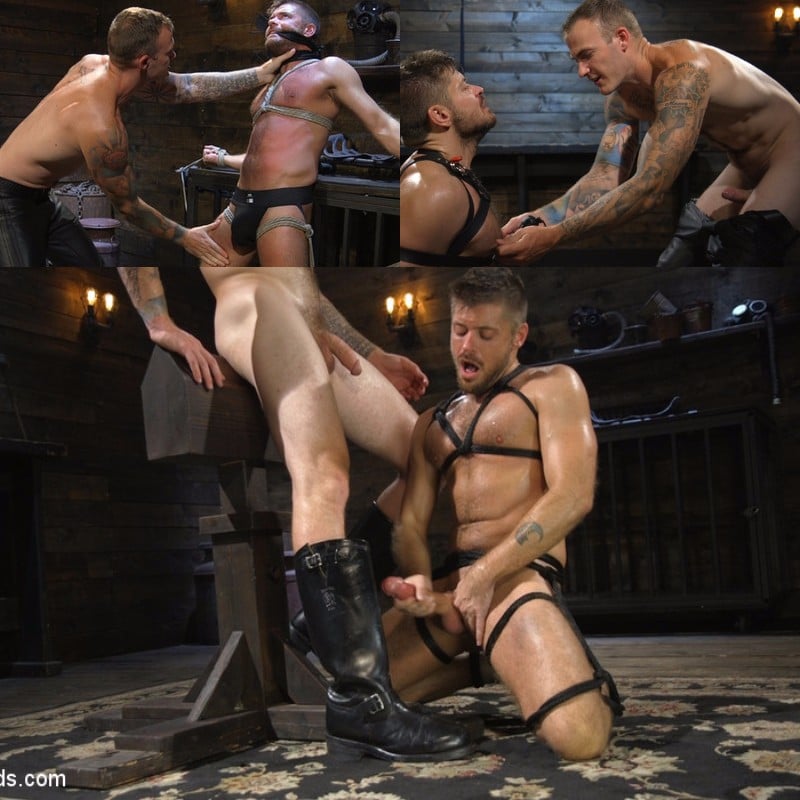 Jack Andy is gagged and tied to a cage and Master Christian Wilde thumbs his slave's chin saying, "I'm going to have my way with you today, boy." He slaps Jack's chest adding, "You're going to be begging me for mercy or you're going to be begging me for more." Wilde smacks and pounds Jack's torso with his open hand and only stops when it's blazing red.
He puts Jack on his hands and knees and orders his slave to lick his boots. After Jack has cleaned Master's boots, he's rewarded and allowed to gulp Wilde's big dick down his throat. And things are just getting started.
"Unbelievably intense flogging and whipping session. The greatest of all. Love to watch Jack tremble while still asking for more."
Wilde ties Jack over a wooden wedge and whips him with a cat o' nine tails. Then Christian rams his big dick deep inside Jack's ass and makes his slave boy howl. Does he beg for more? You know he does, wouldn't you?