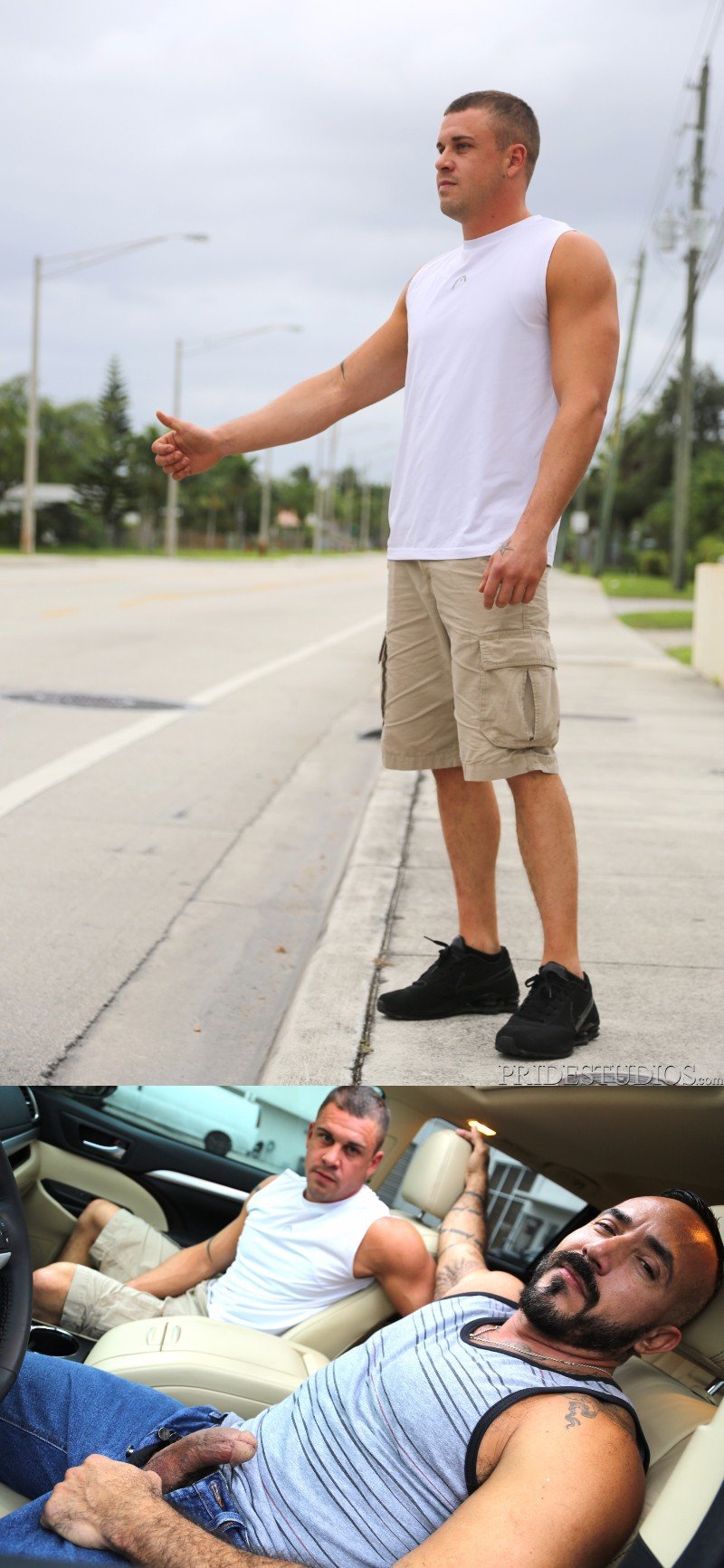 Get a One-Day Trial for $1.00 - Click Here
Would you give a man a blowjob for a ride? Darin Silvers is hitchhiking, he's trying to get home from work after a long day. Alessio Romero is horny and he's out cruising in his car. After picking up this sexy hitchhiker, Alessio pulls into an alley and says, "I'd be happy to drive you home if you'd give me a blowjob." Darin looks gobsmacked. "Are you serious?" he asks, then after a pause he adds, "Whatever, dude."
I've only ever had one experience with car sex, except the sex didn't happen in the car. When I was 18 years old and back in my hometown, I figured out the cigar store was a great place to cruise for sex. I'd join the line of men thumbing the dirty magazines and I'd reach for a Blueboy or Numbers (the two gay skin mags of the day) and see who noticed. One day a man definitely noticed, so I led him out of the store. Without talking we jumped in our cars and he followed me out of town and down a country road where I sucked him off in a corn field. I was a brazen lad. How about you? Do you have a car sex story?
In the front seat of the car, Alessio Romero pulls out his dick and Darin Silvers leans over and blows him. After getting his nob polished for a few minutes, Alessio says, "Come inside for a little bit?" Darin stammers, "What do you mean?" What do you want me to do now." Alessio looks him square in the eyes: "Just go inside and fuck me and I'll give you a ride home." Inside the garage, Alessio bends over a trash can and Darin bones his ass. Does Darin ever get his ride home? Does it really matter?