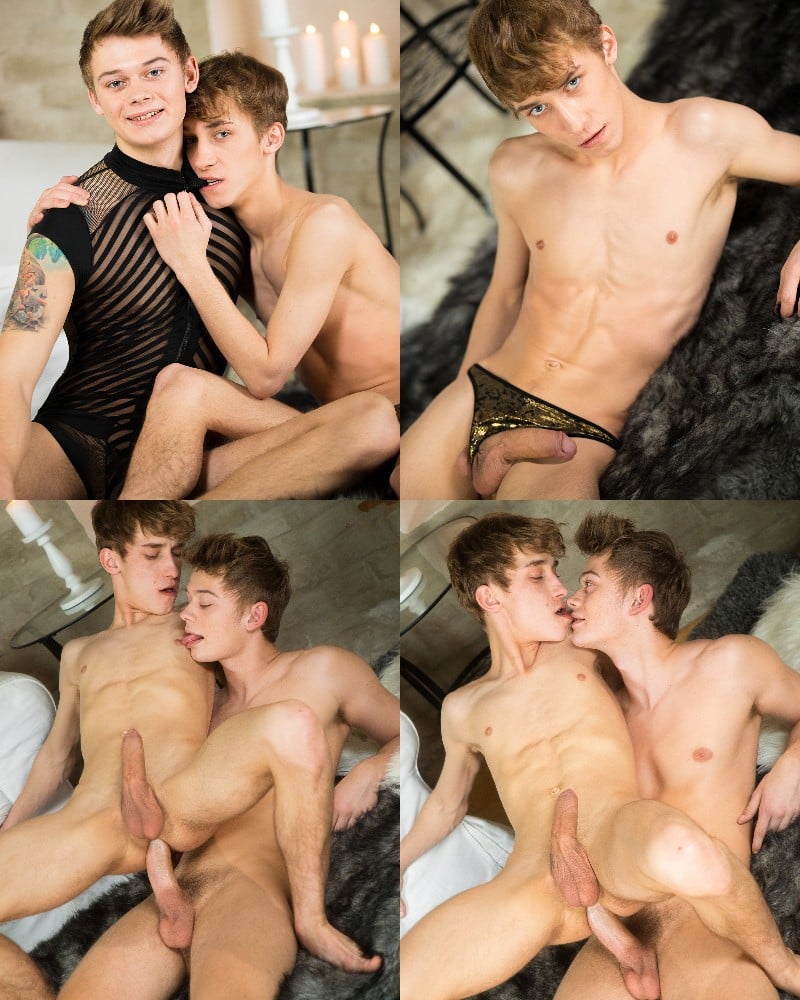 See Horny Twinks & Euro Boys in Over 2,200 Videos
As far as positions go, getting fucked backwards isn't all that strange or usual, although it can be challenging depending on the curve of a guy's cock. Abir Tevel lies on his stomach and Ron Negba positions himself backwards on top with his feet at Abir's head. Ron teasingly massages his oiled cock across Abir's tail bone and through his ass crack. Back and forth and driving Abir crazy.
Negba grabs the bottle of baby oil and reaches around to squirt grease on his cock, then after a bit of careful manouevring he slides his dick inside his buddy in this horny reverse fuck. Getting screwed this way drives Abir to new heights of horniess as Ron's dick hits new, sensitive spots.
It's not over there, Rob hops on his buddy's cock and rides it in a seated position. Abir fucks Ron is a missionary and the bottom blows cum all over himself. Abir tea bag his buddy and explodes all over his smooth body.
Rob Negba has 13 scenes at Staxus and Abir Tevel has five.