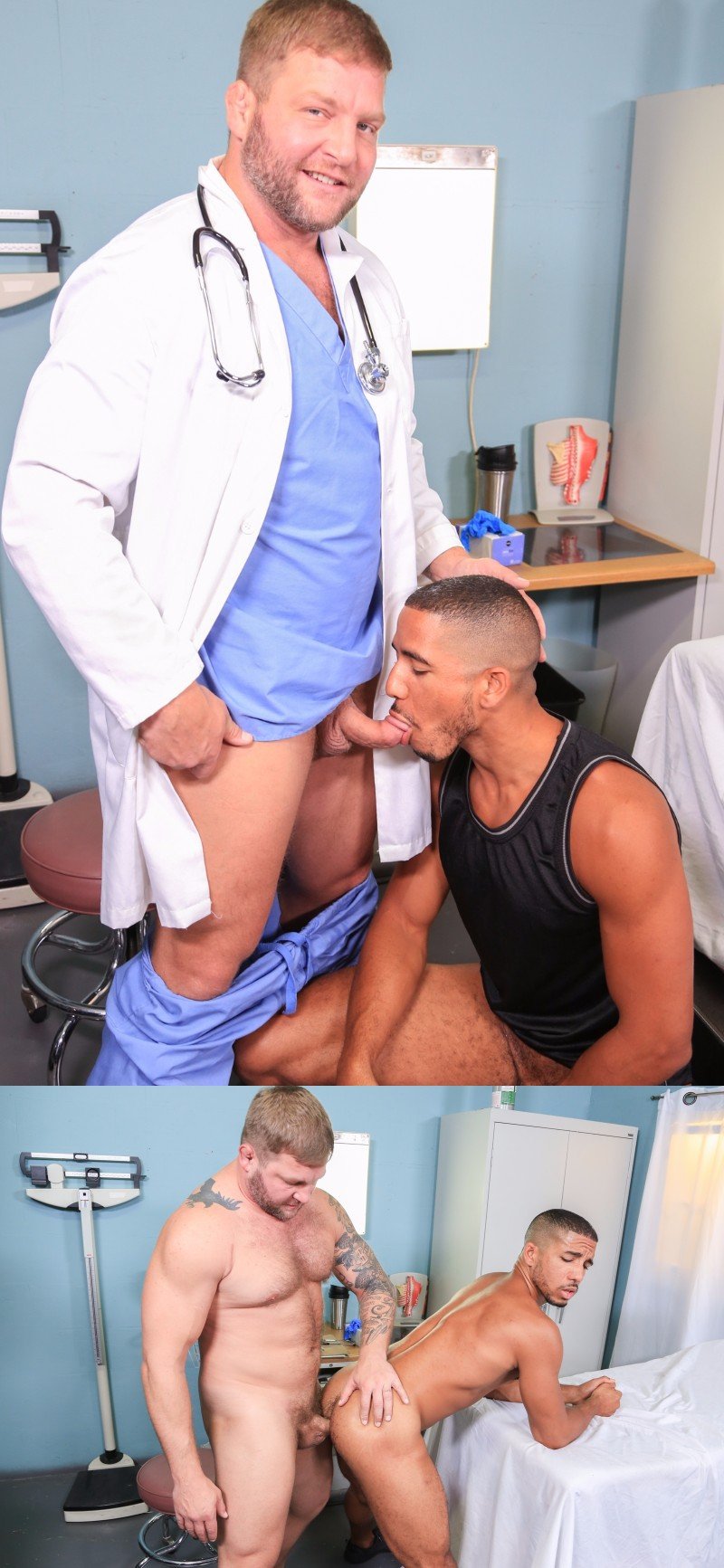 Watch Both of Colby Jansen's Latest Videos
I'm not sure what's going on with Colby Jansen, he launched his site, Colby's Crew, back in January and the site was updating regularly. But things have slowed down over at Colby's Crew and this is the second scene he's filmed for Pride Studios. Two weeks ago he fucked Devin Adams in a locker room scene for Men Over 30 and today he's back playing doctor with Mike Maverick.
I know it's hard getting a new site off the ground, but filming for other studios doesn't seem to be the way to go. Still, I have forgotten how much fun it is watch Colby Jansen's big beefy ass pumping into a horny bottom, so Doc, My Ass Is Numb is a hot reminder.