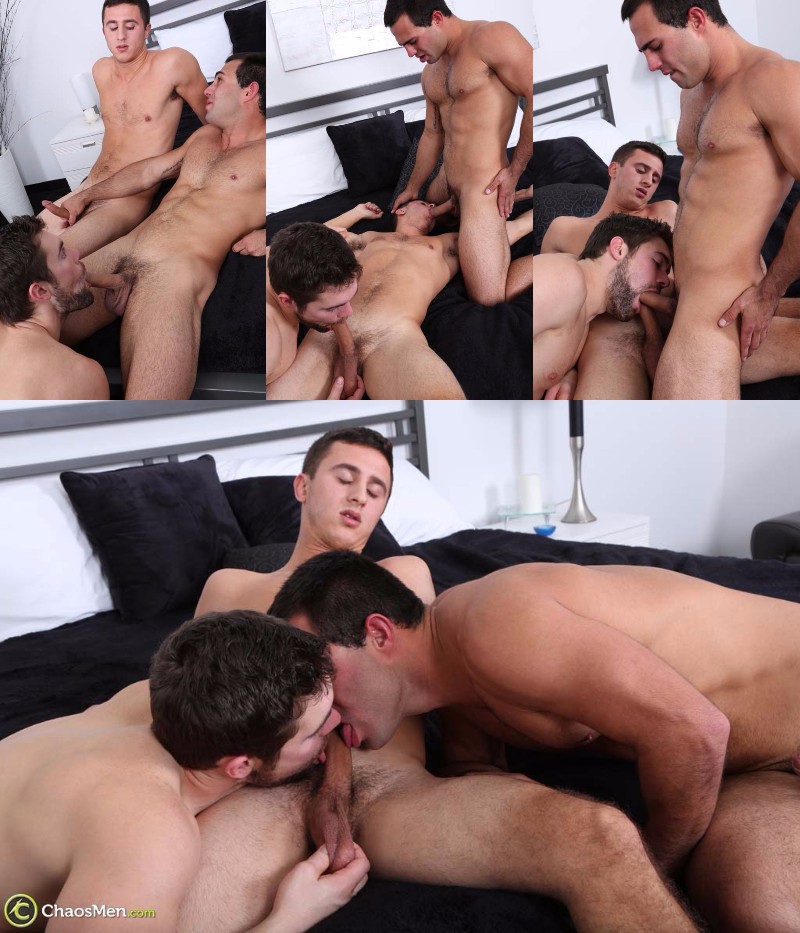 Get a Chaos Men Trial Membership for $1.00
Griffin is a sexy guy and he's been sucking and fucking in Chaos Men videos for quite a while now, so he's perfect for breaking in a couple of newcomers. And he's more than capable of handling two guys at the same time. Come inside and check out this threeway where everyone gets boned.
Santino is just getting started, this is his fourth video for Chaos Men. The 23-year-old is a mix of Italian and Lebanese and he's packing a huge pair of low hangers. He says that he likes girls with big butts, but he's swapped oral with guys "on special occasions." What does that mean? "Merry Christmas, dude, shove your dick down my throat!" In this threeway he's mostly driving the bus, but he does sit on Griffin's cock, too.
Ulysses started filming with Chaos Men back in October and this is his sixth scene. He has topped and bottomed, but this is only his second time getting fucked on camera. He's Cuban and sports a nearly-eight-inch, uncut cock, he identifies as straight but he took to getting fucked pretty easily, and actually was the first one to take it in this scene. After that Griffin is the bottom boy and Ulysses and Santino spit roast him.