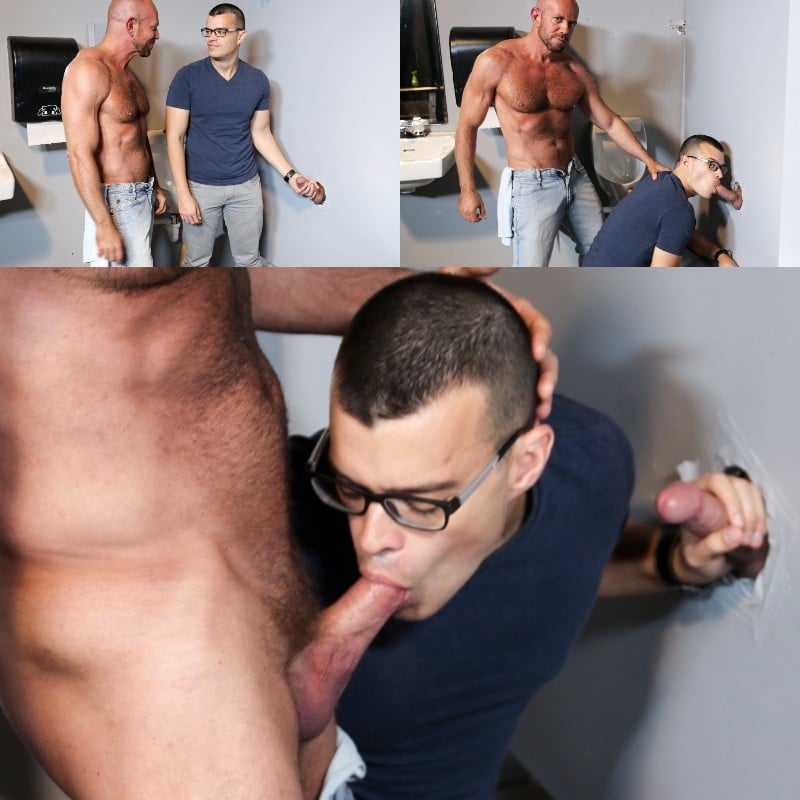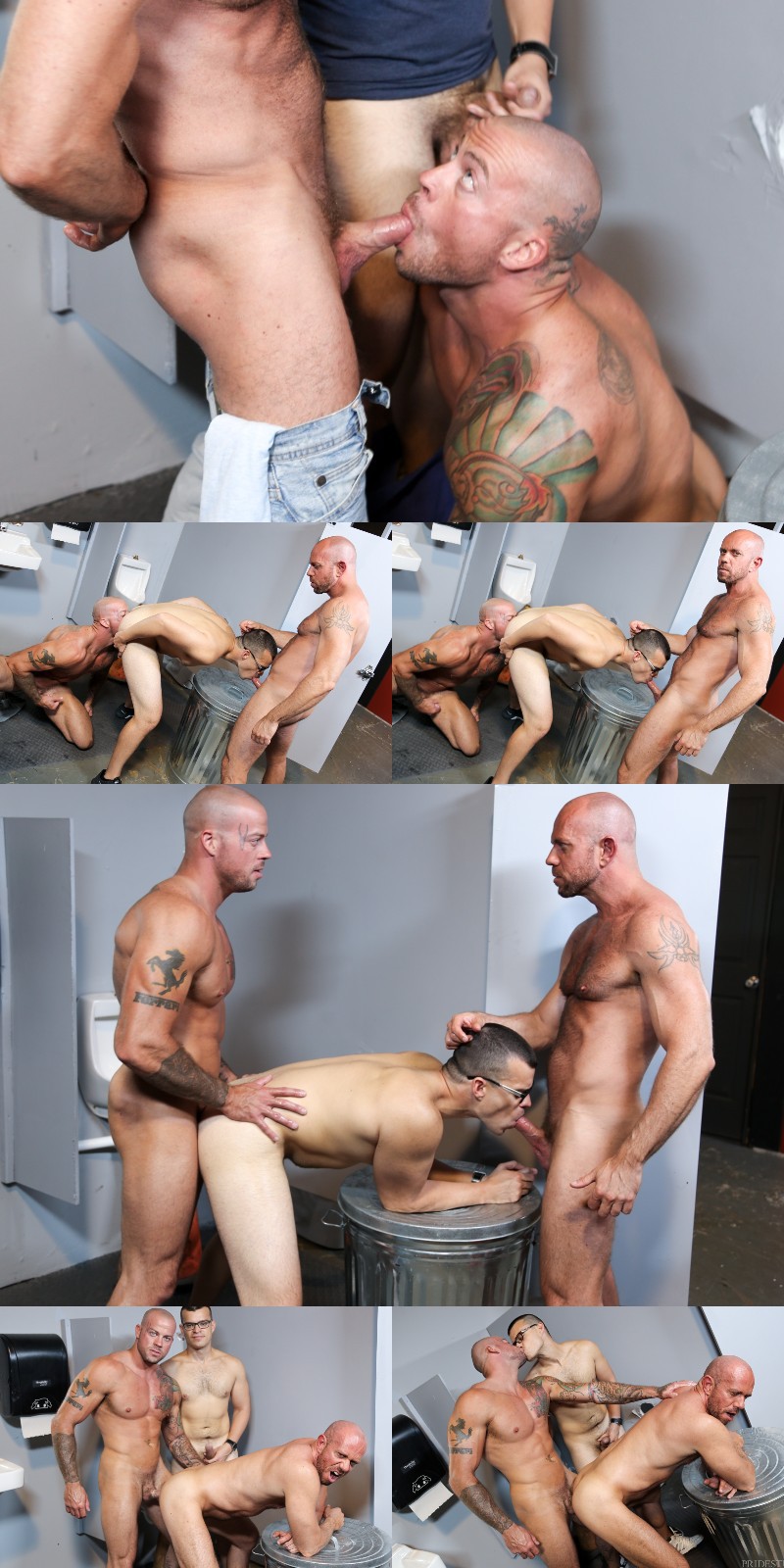 Get a 3-Day Trial at Men Over 30 Just $1.00 -- Click Here
Matt Stevens takes his boyfriend Jason Barr into the club bathroom to give him his Glory Hole Birthday Surprise. Jason has no idea what's waiting for him. He has no idea that Matt has lined up his favourite stripper to poke through the glory hole.
Jason Barr is bored and wants to go home, but Matt Stevens drags him into the club's toilet. "I don't know why you just can't loosen up and have fun," Matt says. Jason still insists on going home. While standing beside one of the stalls, Matt notices the glory hole and someone is jacking their dick inside. He reaches in and pulls the hard cock out. "Why don't you give it a few tugs and enjoy your birthday," Matt offers.
A few seconds later, Jason is on his knees and sucking this rock hard cock. Sean Duran emerges from the stall and the three men blow each other. And since it's Jason's birthday, he gets bent over the trash can and Sean gives him a hard fuck. Then Matt fucks his boyfriend, and finally Sean fucks Matt. Hmmm ... I thought this was Jason's birthday.