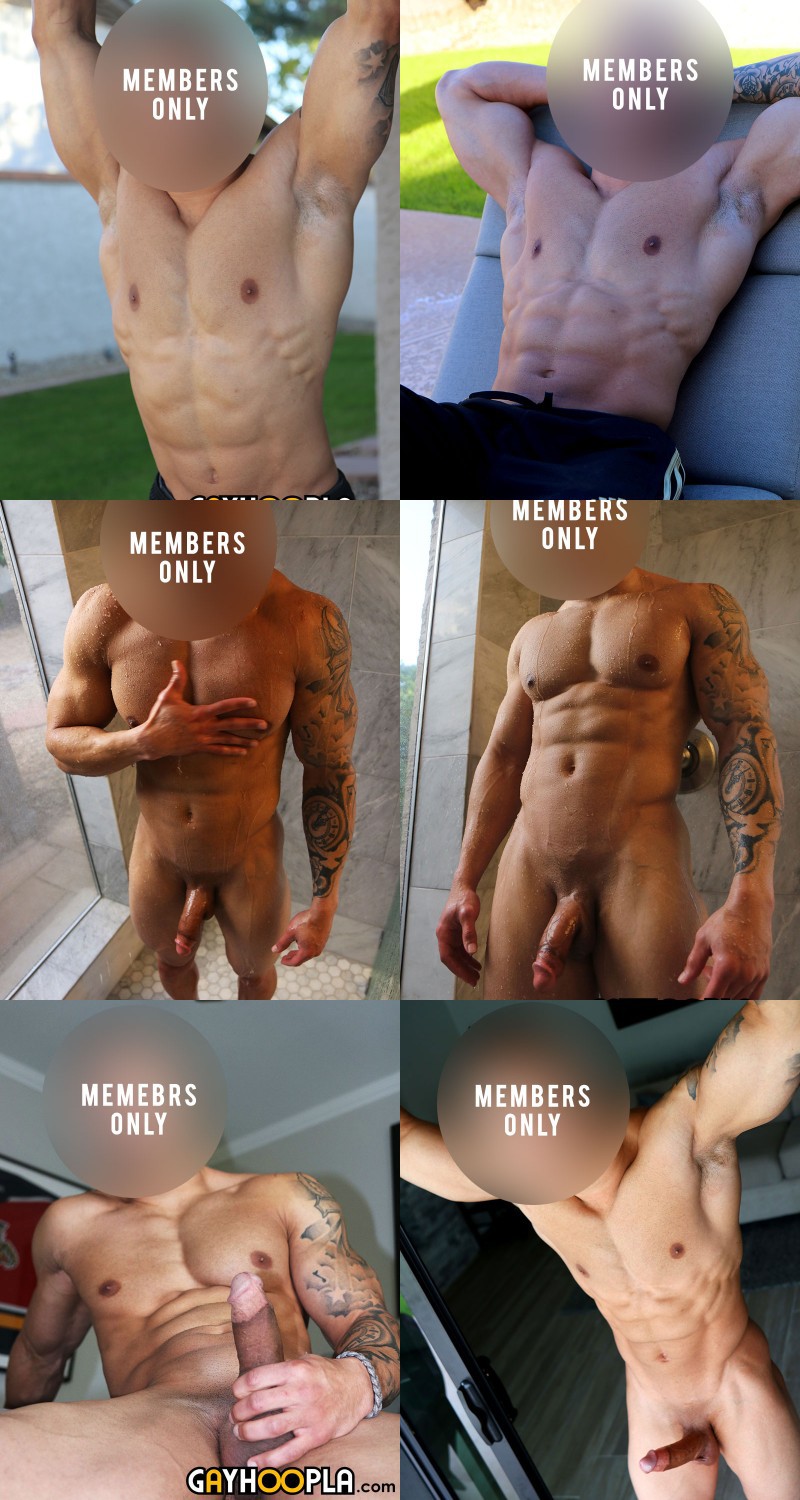 Gay Hoopla Has 1,300 Videos Full of Guys with Cocks & Faces - Click Here to Watch Them.
Gay Hoopla has just started doing a bizarre thing with releases of their solo model scenes. From now on, any new guy joining the site for his first jack-off session will have his face obscured on the tour. His cock is on display, but the guy's face is covered by a circular blur with "Members Only" across it.
It's an odd move. How 1998 of Gay Hoopla?
Of course, once you get inside the site with your password, you'll be able to see all of the guy, but non-paying guests will only see headless guys. Furthermore, the guys will no longer be identified until they actually do a hardcore scene. So this week's new guy is simply called: Ripped Muscle Jock Jerks.
I always enjoyed seeing the new sexy guys hitting the site. Yes, many didn't come back for hardcore scenes, but the anticipation was always fun. Let's see how long this dumb move lasts, and this after Gay Hoopla just did a survey about what fans hated about their site.