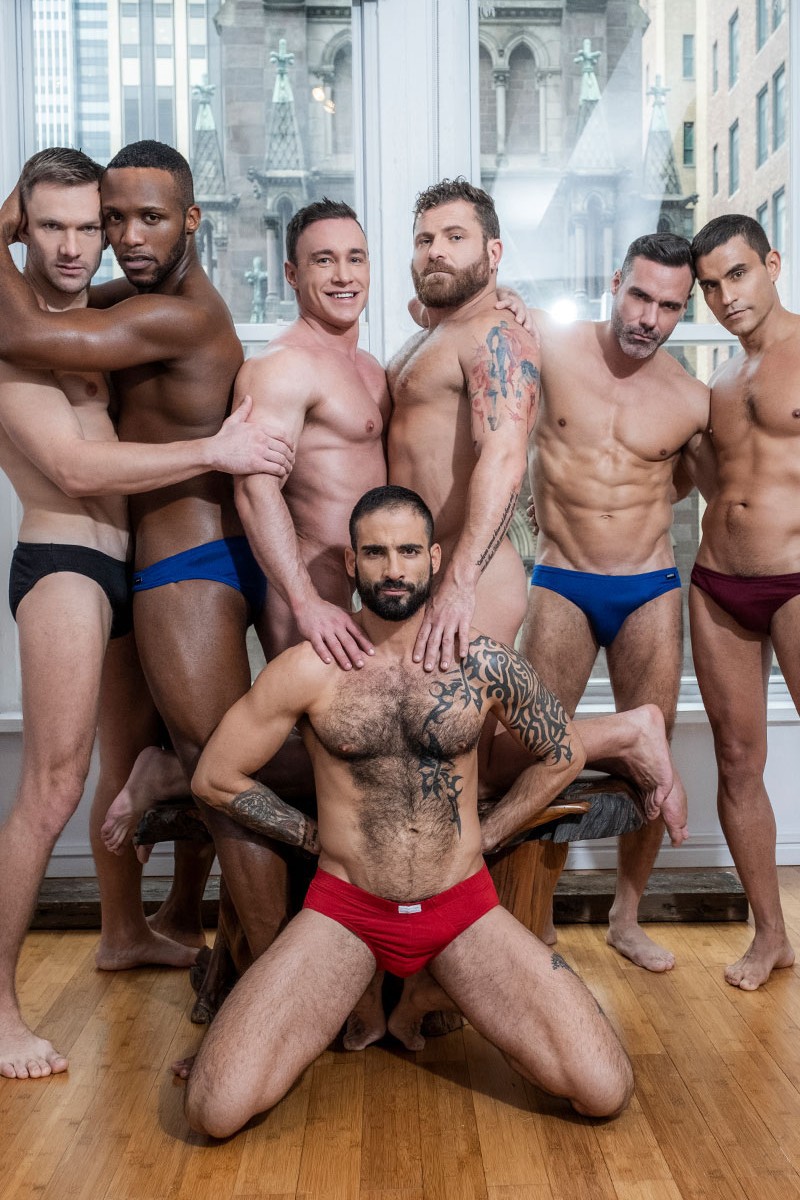 Get a 3-Day Pass & Watch "Ganged, Banged & Pounded"
On Friday, Lucas Entertainment debuted its new DVD called Ganged, Banged & Pounded with seven men sucking and fucking in a bedroom scene. It's the first of a two-part episode featuring Alexander Volkov, Andre Donovan, Andrey Vic, Edji Da Silva, Manuel Skye, Rafael Carreras, and Riley Mitchel. Volkov and Mitchel bottom for the other five.
Michael Lucas fucks Shawn Reeve who returns to Lucas Entertainment after 10 months away. The second part of the seven-man gang bang is release on April 19.
See more at Lucas Entertainment