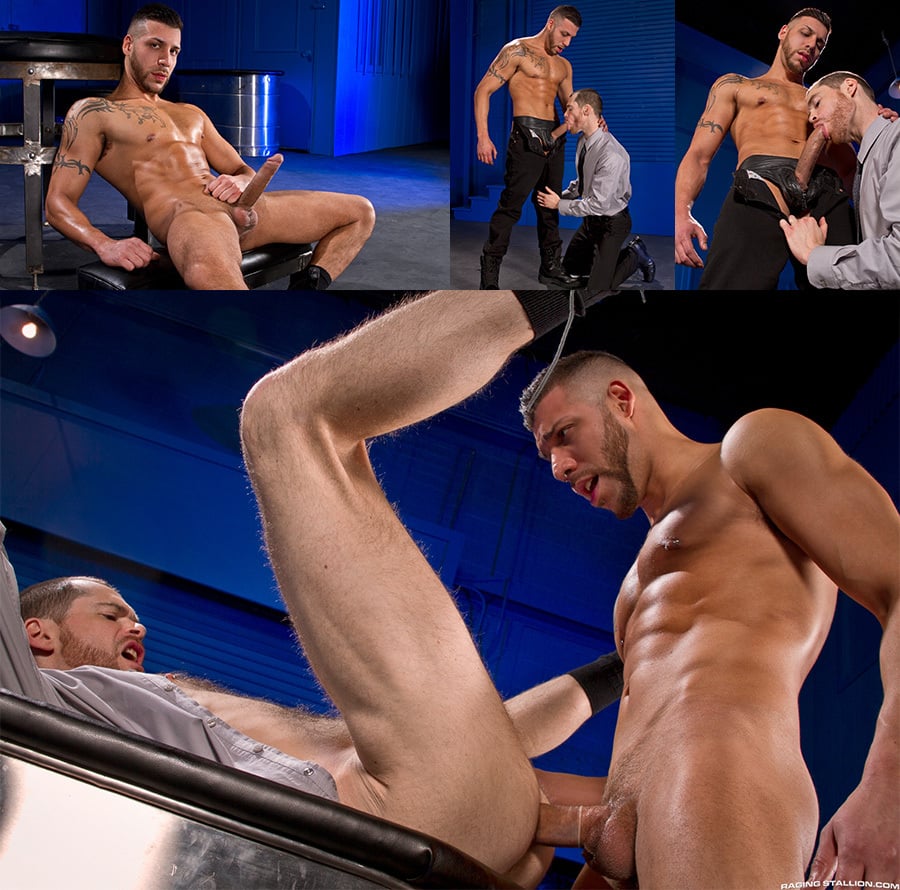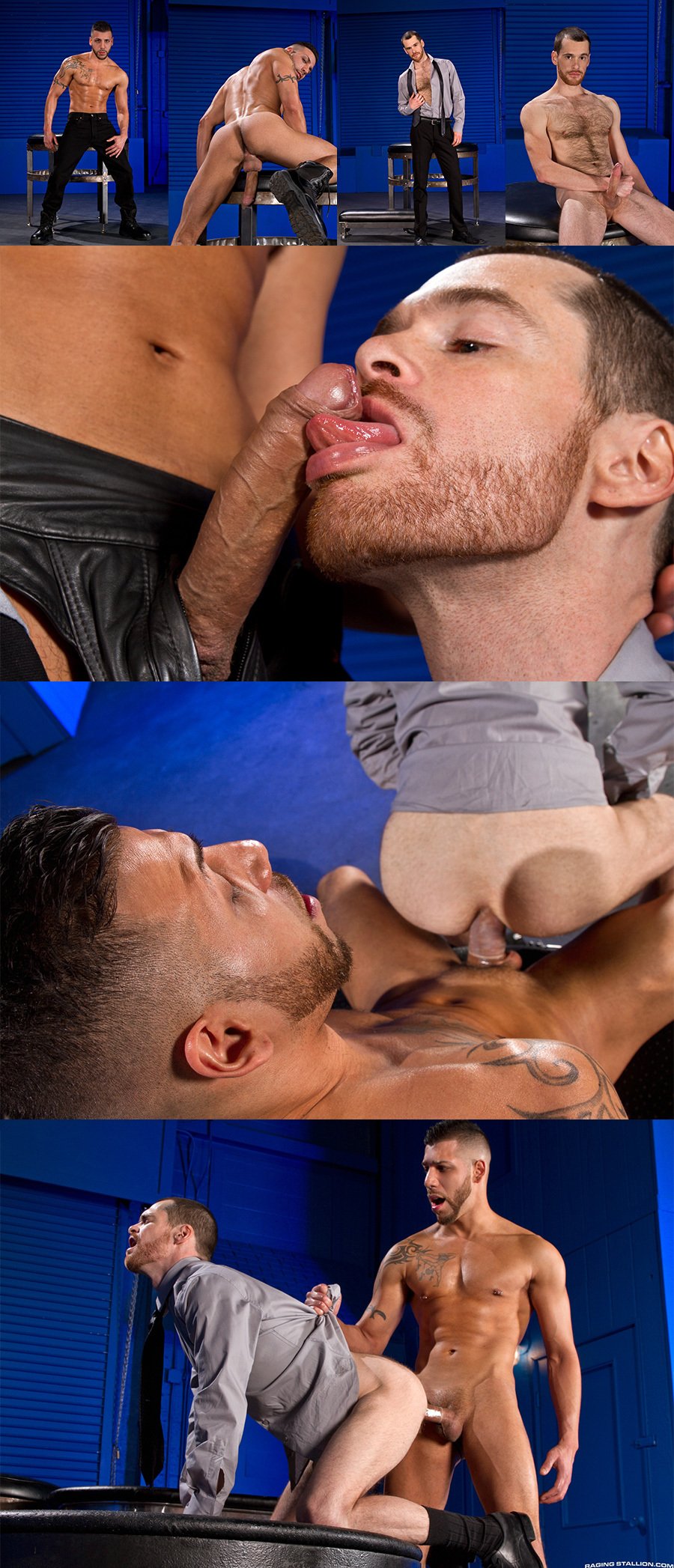 "Foreskin Mafia" debuted a couple of weeks back with Sean Zevran not only getting fucked with Logan Moore's night stick, but with his cock as well. In this Raging Stallion DVD, Moore is playing some kind of a high-powered security executive, but it's never really spelled out in the video. The second episode has Moore spying on FX Rios offering furball Christian Lesage a package of white powder, but the Frenchman wants what's inside Rios' trousers instead.
Christian gropes Rios' bulge and when he gets the nod, the cocksucker falls to his knees and pulls out Rios' big, uncut cock. With little effort Christian swallows nearly the whole thing in one gulp. He continues working Rios' meat and eventually buries it all down his throat. Meanwhile, Rios peels off his shirt, then grabs Christian's head and holds it while pumping the lad's throat. These guys don't know that they're being watched -- Logan Moore is spying and taking pictures, to what end, who knows, but I'm sure he's got dirty motives.
After removing his jeans, Rios sits and Christian lowers his hole onto the stud's long erection. He takes his time grimacing through the long slide until Rios' bone is buried balls deep. He pumps on Rios hard-on and opens his hole even more, then the top takes over and gives Christian a doggy-style drilling. Then the bottom lies on his back so he can spread his legs wide and Rios drills him even harder. When he's ready to unload his nuts, he sprays his jizz across Christian's face while the bottom beats off furiously.