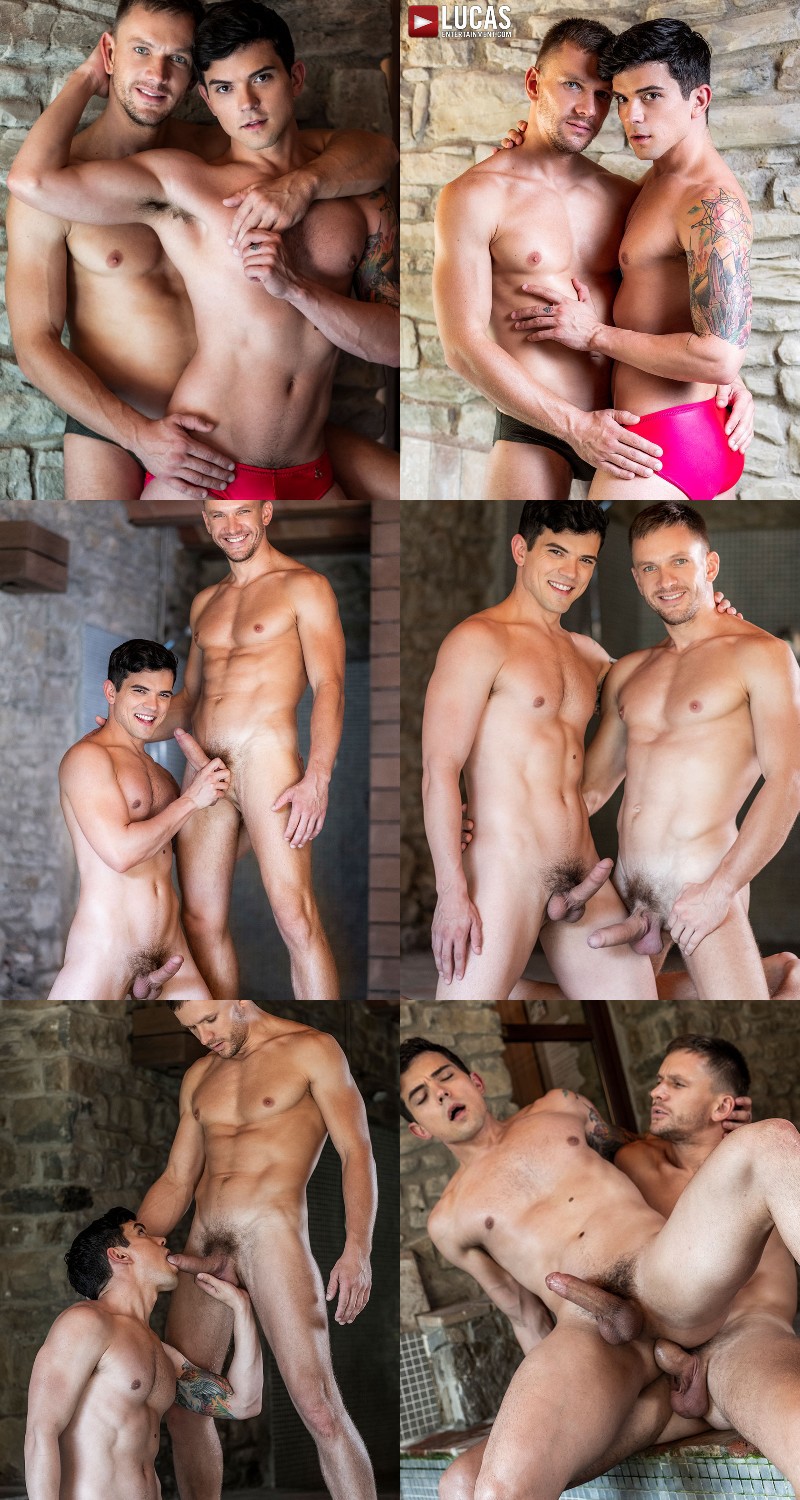 Watch "Fucked Wide Open" - Second Scene Out Today!
Have you ever sucked dick underwater? Dakota Payne can say he has now. In Fucked Wide Open, he's hanging out in the pool when his crush Andrey Vic shows up. After some flirting, Dakota gives Andrey a good time that he'll never forget. He blows Andrey's uncut cock in the pool, and underwater, before sitting on his boner and going for a splashy ride. Then Andrey lays Dakota on the edge of the pool and fucks the cum out of him.
Fucked Wide Open stars Andrea Suarez, Andrey Vic, Apolo Fire, Dakota Payne, Drake Rogers, Geordie Jackson, J Anders, Logan Rogue, Louis Ricaute, Manuel Skye, and Victor DAngelo.
See more at Lucas Entertainment