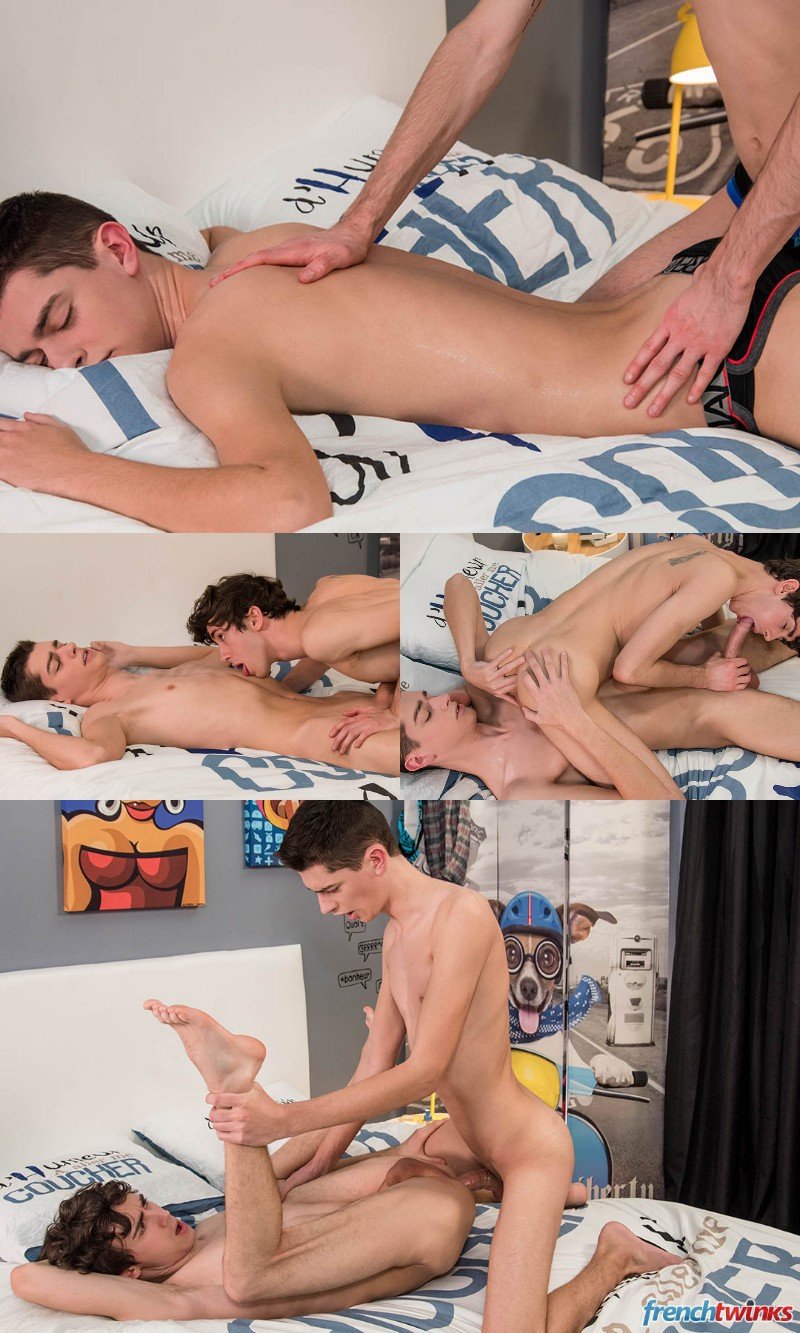 Watch "Give Me Your Body" & Other French Twink Videos
Bastien Leray is a sexy guy making his debut on French Twinks. He's a tall and slim guy with beautiful blue eyes and nearly nine inches of dick and he's more of a top. Yeah! Paul Delay is giving him a massage when this scene opens, but before long he's got Bastien's big dick in his mouth. Then Leray takes over and fills Paul's greedy ass.
Paul Delay is an old timer over at French Twinks, if you can call a 19-year-old and old timer, he's appeared in 18 videos so far.