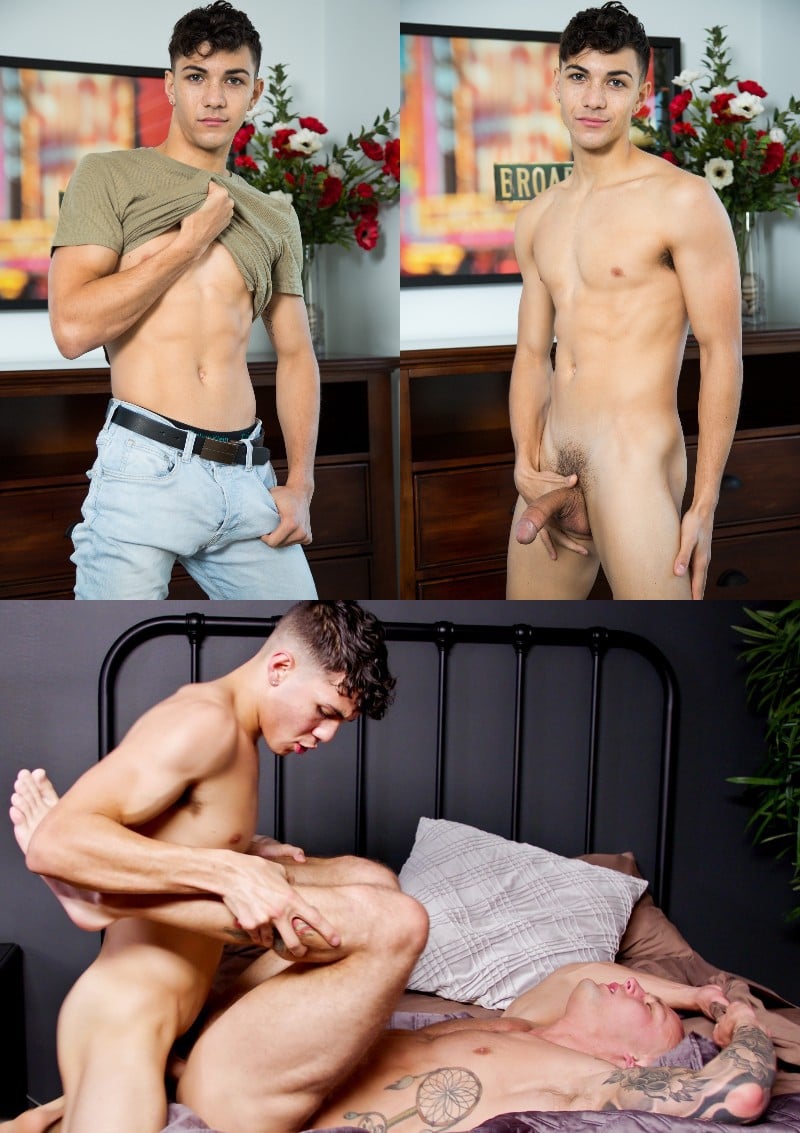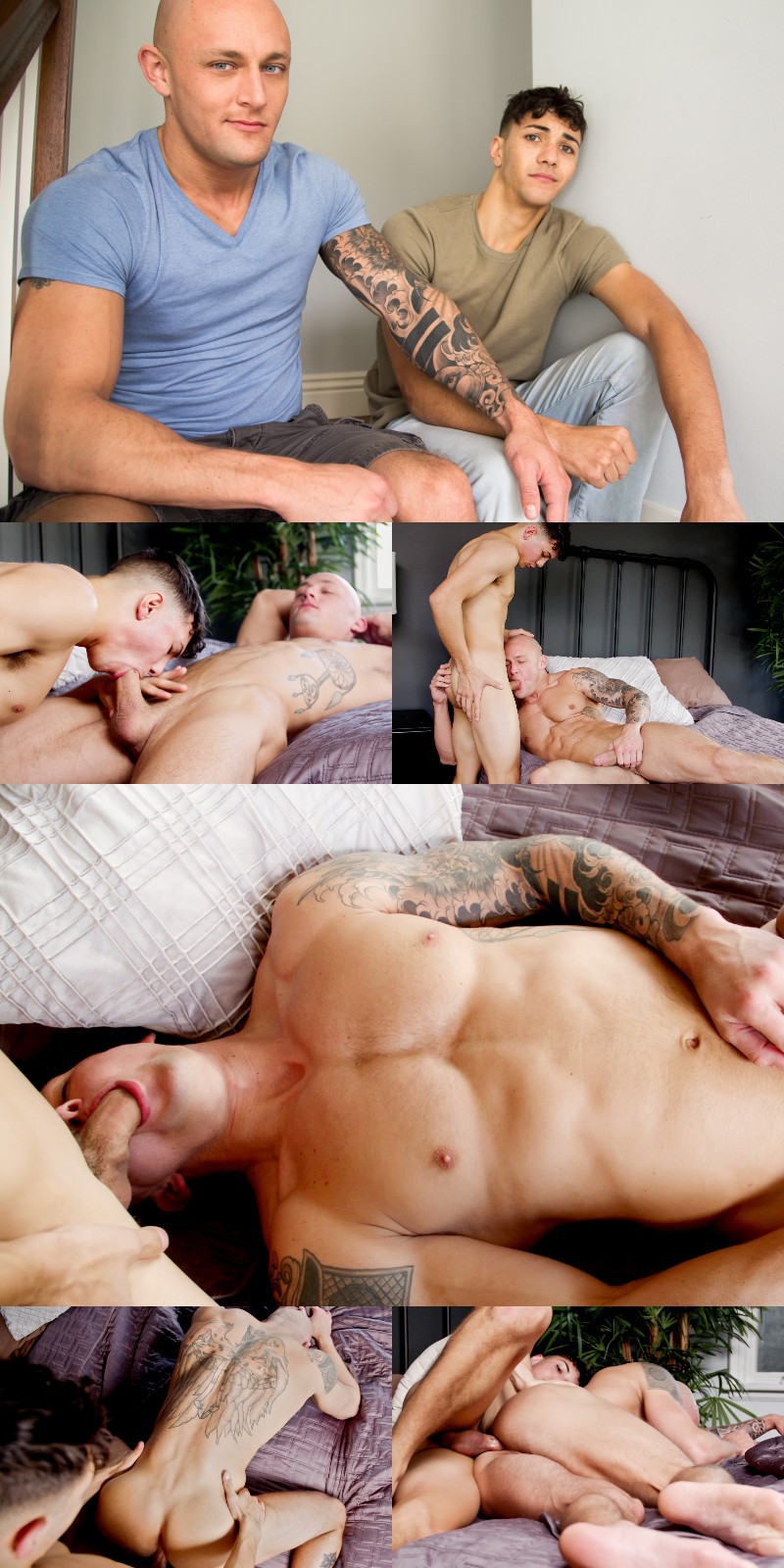 Get a $1.00 Pass & Check Out the 3,600+ Videos at Next Door Studios
Last week, sexy freckled top Alex Rim appeared in his first MEN.com scene, but he also had a Next Door Studios video debut. In Long Distance, Alex is hanging out with his buddy Trevor Laster; Alex confesses that he's finding his long-distance relationship with his girlfriend hard. "It's been far too long," Alex says. "You should let me help you with that," Trevor says, hooking his hand over Rim's thigh.
Not only is Rim a sexy guy (I love his freckles), but he's a capable top who can drill a big muscle hunk's ass, and on top of that, he's got acting chops and carries this scene well.
Trevor Laster has filmed 13 videos with Next Door Studios; this is Alex Rim's first.