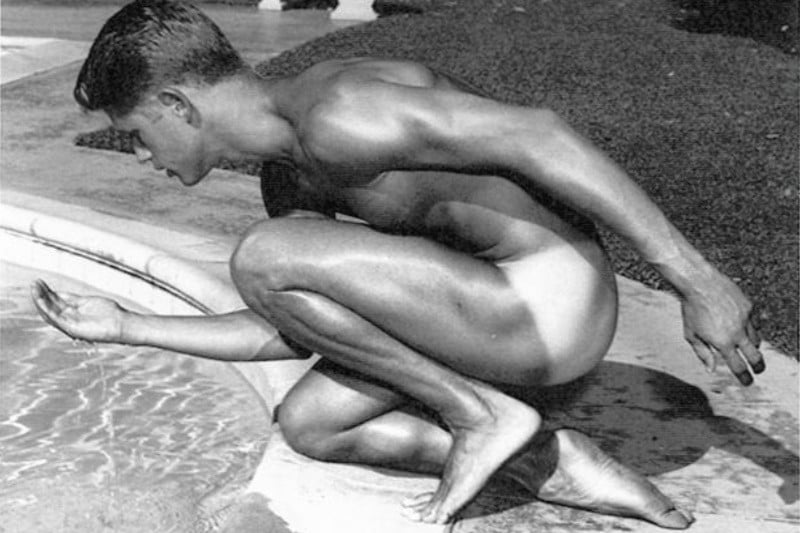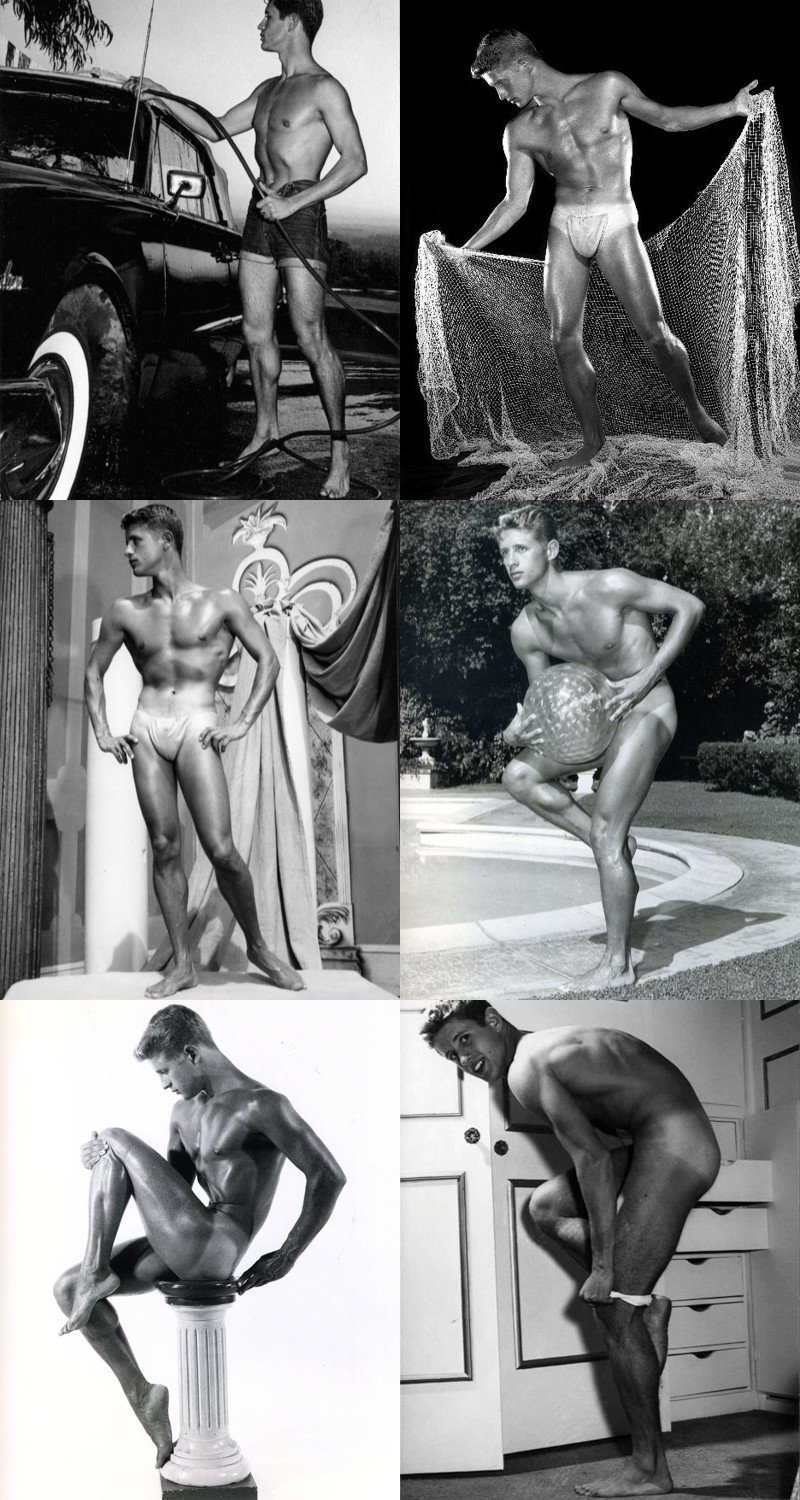 Like Muscle Men? Check Out These Handsome Beefcake Hunks
While I'm not certain of the date, I am sure if Instagram had been a thing then, he would have hoards of followers. And in a sense, through the web of physique magazines at drug stores and red light district shops plus plain brown wrapper mail order, those fans would be equally anonymous as an Instagram follower is now.
I hope he put himself through college with his impressive looks, getting a psychology degree and opening a practice to support wayward homosexuals with whatever the opposite of conversion therapy is.
The appointments would primarily consist of the modeling poses you see here, except he'd be in a tweed jacket, bow tie and wire-framed glasses. His care would have been covered by all the major insurance companies, because the people who used to control insurance company arrangements were utterly and consistently homosexual.
You can't prove me wrong.
And you can't prove that the mid-century modern beach ball he's hiding his nether regions with is not a reincarnation of Oscar Wilde. Because I'm totally getting Oscar and he's not grouchy.
If this model is still around, possibly he's in his 80s. Makes one look forward to old age homes, but only if he's your neighbor. I'd like to hear him reminisce, which is activity that can be done without pants. Small pleasures.