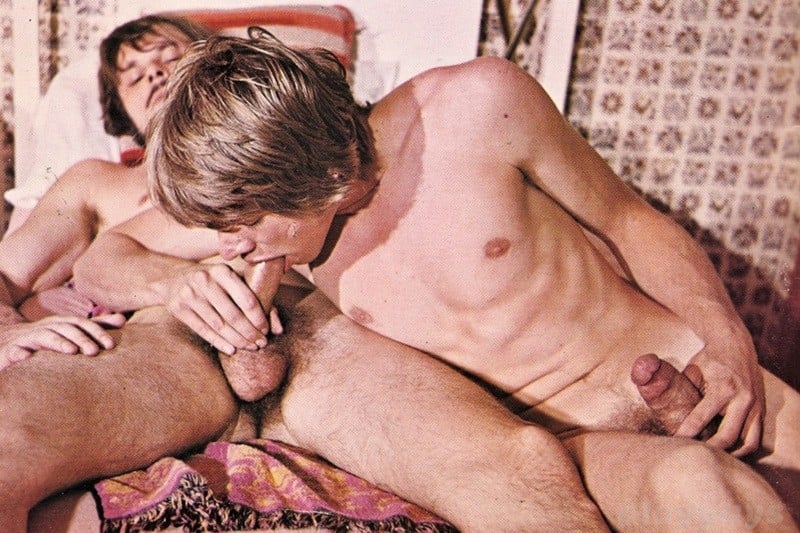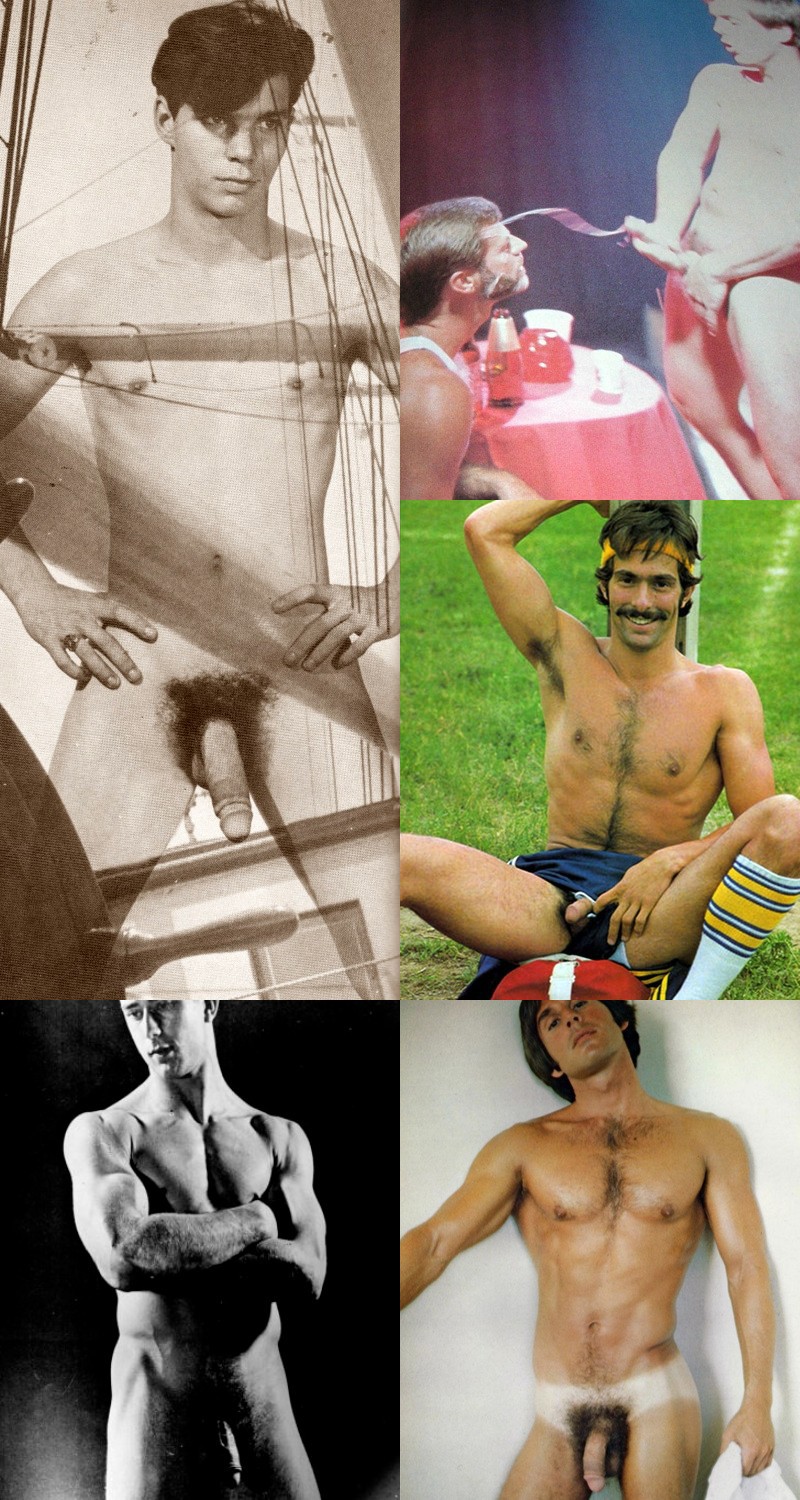 See More Sexy Men Like This - Over 300 Vintage Porn Movies Are Waiting.
Hairstyles may change and potentially look ridiculous in retrospect, but exposed cock is a constant classic. It's just that a cumshot to the face doesn't always encounter sideburns the size of New Jersey.
And the style of gym shorts a guy pulls his cock out of changes with the times. I completely object to those super common long gym shorts that stop just above the knee. That's a lot of fabric to lift up to get the cock out and makes "accidental" exposure improbable (say when bench pressing).
Though a guy is free to flip his cock over the waistband or just pull his shorts down to his knees. All your best health clubs encourage that.
The guy at the bottom right is wearing a different kind of shorts, the virtual one made of tan line. Consider them pale, water resistant, washable and with a hanging penis in the middle. I guess he has the fly open? That's a difficult trick when naked.
Speaking of difficult tricks, the two guys in black and white seem quite grumpy. Perhaps they should have studied harder in school so they had a better job and didn't need the modeling gig. Or maybe they were smiling super goofily and the photographer directed them to look over it.
Because it can be more appealing to see a picture of someone who seems like they are begrudgingly posing, sort of the whole straight guy aesthetic worried about who is going to masturbate to his image. Yeah, they're probably Juilliard-trained actors between roles and this seemed right to do.
I think back then people could pose more surreptitiously as they didn't foresee the internet amplifying the visibility of their nudes. And now we have the reverse in which so many people are nude online, there's a semi-anonymity to it, like being lost in a crowd. But cocks never go out of style. And thankfully, neither do cameras.