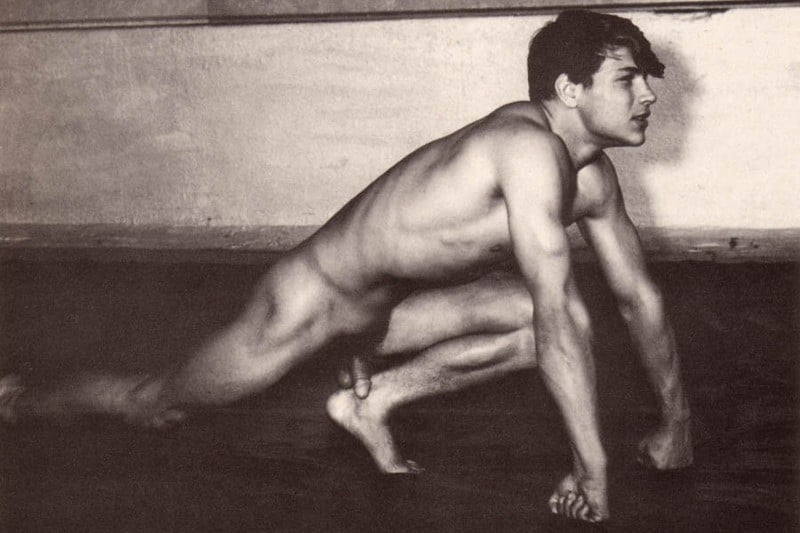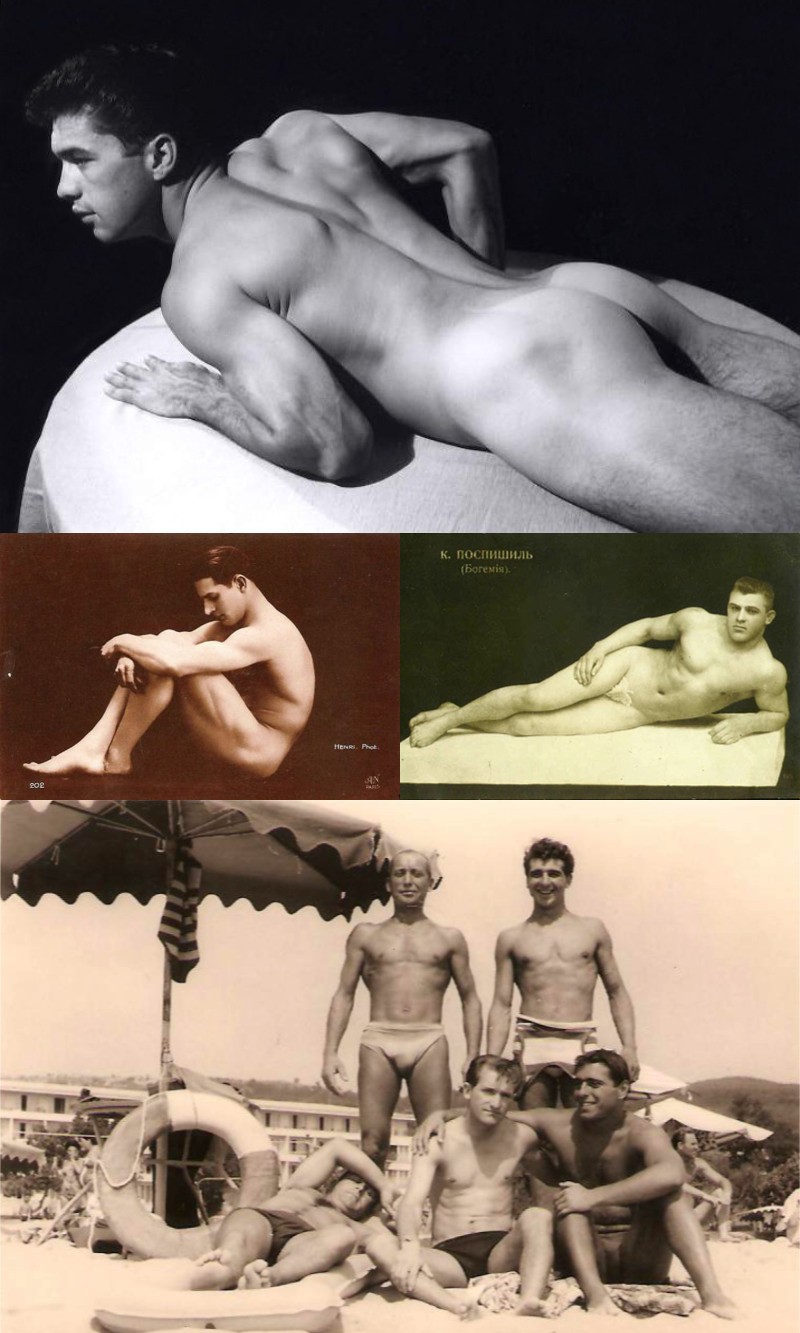 Watch "Centurians of Rome" & Other Vintage Porn Flicks
Something about a guy showing it all or mostly all will never go out of style. From artistically posed bodybuilders to guys hanging out on the beach, showing skin is a classic pastime. Or for the pros, a way to earn a few bucks.
That's an all-guy group at the beach in case you're counting. No idea if they are friends or more. Let's go with more. Let's go with this was the only time that day they had any clothes on.
And with those five, from left to right, top row to bottom it's for sure: top, versatile, bottom, versatile, top. Obviously.
Or I should use the parlance of the day and say Greek Active, Greek Passive. No idea if Greek Versatile was a saying too. I'm not ancient.
So the naked guy who looks like he's about to run a race was clearly running in the Sugar Daddy Olympics. With looks like that, he still had lots of competition to land some Hollywood closet case. Everything I make up is a total verifiable fact.
Or at least the part in which he's naked. That is true.
I do like those super old bodybuilder photos. Very artsy. Not obscene at all. Unfortunately. But they had to maintain legality and artistic figure studies were the way to go. So it's up to us to do completely obscene things while looking at their pictures to balance everything out historically.
So take some black and white selfies in a fig leaf. Perfect for LinkedIn. Well, depending where you want to get hired.