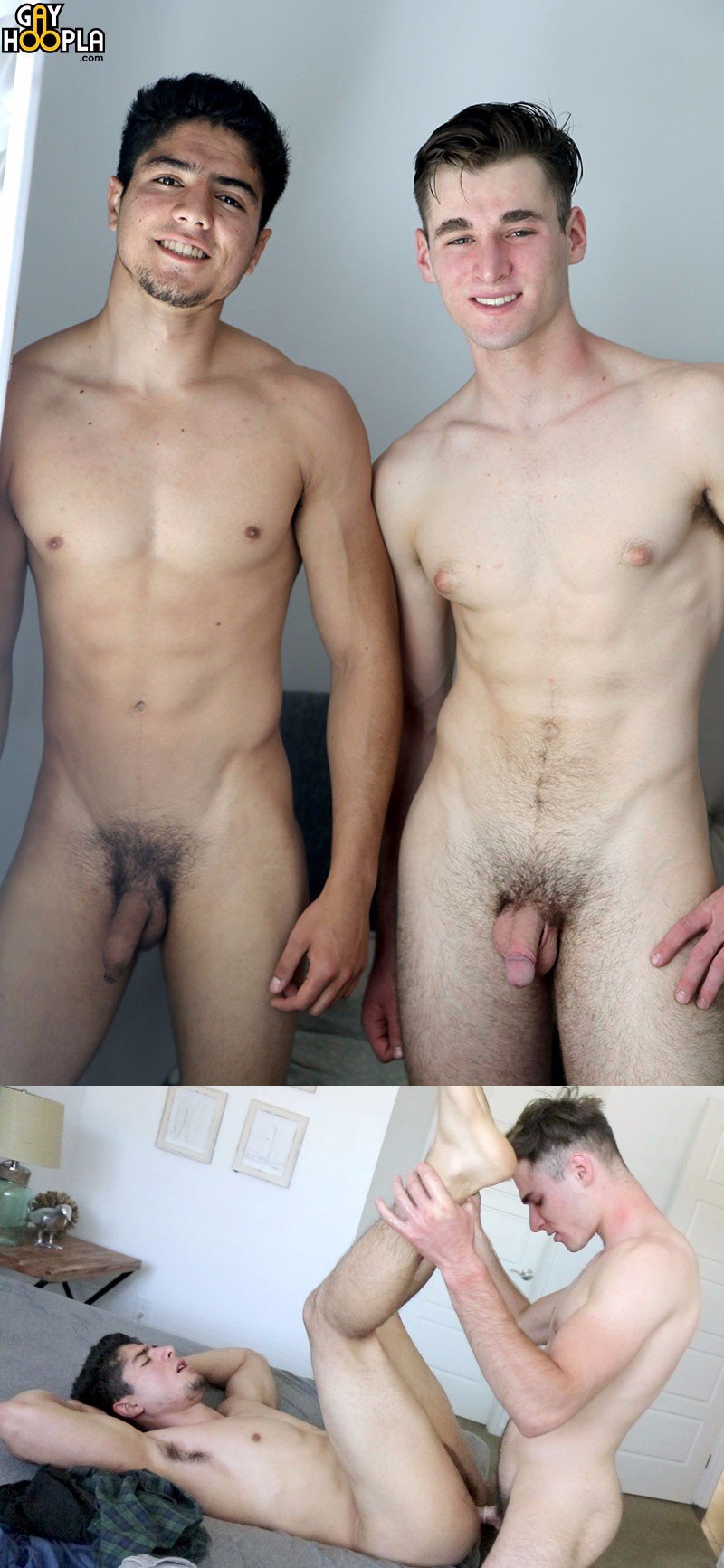 See More First-Timers in 1,100 Videos
Lucas Garza got his first ass fucking back in February, now it's time to help another guy through his exploration of guy-on-guy sex. Gay Hoopla spotted 21-year-old Russ Logo riding his motorcycle and propositioned him at a red light. "Hey! You wanna make some money?" They grabbed a coffee so Lucas could get the 411 and a few days later he was jacking his dick on camera.
A little more than a month later and Logo is fucking his first guy. But not only that, he kissed his first dude, sucks his first dick, and of course, fucks Lucas good and hard. And just to end this session with a bang, Russ blasts a rocket clear across Garza's back landing on the sheets in front of his head. I guess Russ liked it.