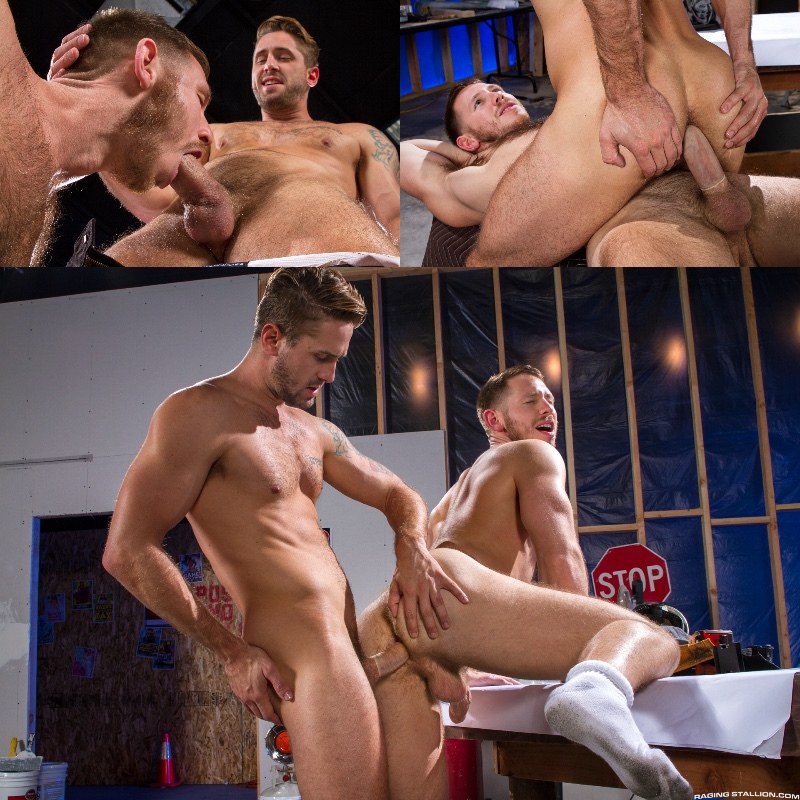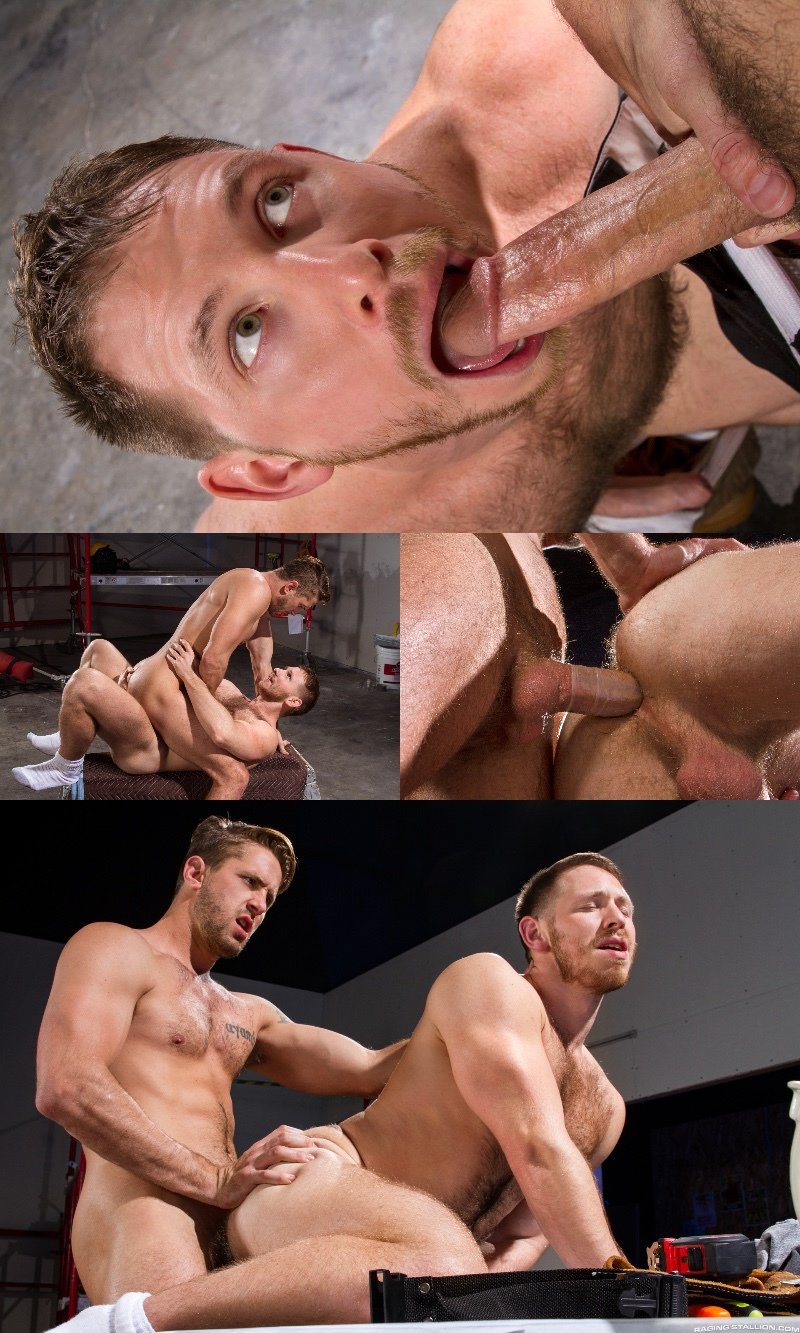 ---
Scene Pictures
Click Here For a $4.95 Trial at Raging Stallion
When Erect This! opens, construction foreman Wesley Woods is going over the plans with his workman Spencer Whitman, and as happens regularly on construction sites, they drop their tool belts on the floor and start sucking dick.
I can hear all the shaving fans going off about Spencer Whitman, complaining about his very hairy armpits and how he should trim them, or whinging about his thick mat of chest and belly fur. But in my world, Whitman is the poster boy for keeping things natural. I'd much rather look at too much hair than those guys who have turkey-skin pubic areas littered with shaving zits and ingrown hairs. Trim, yes, but completely shave? Give you head a shake, it's ugly.
Wesley Woods is first down on his knees and he nibbles Spencer's foreskin while the hunk plays with his own nipples. Then they trade and Spencer cups Wesley balls while gulping down his throbbing cock. Spencer slides a finger into Wesley's ass to see if he's receptive to some anal action, and he is. Spencer lies on the wooden crate and Wesley mounts him and rides his dick. But don't worry, Spencer gets his hairy ass fucked, too.