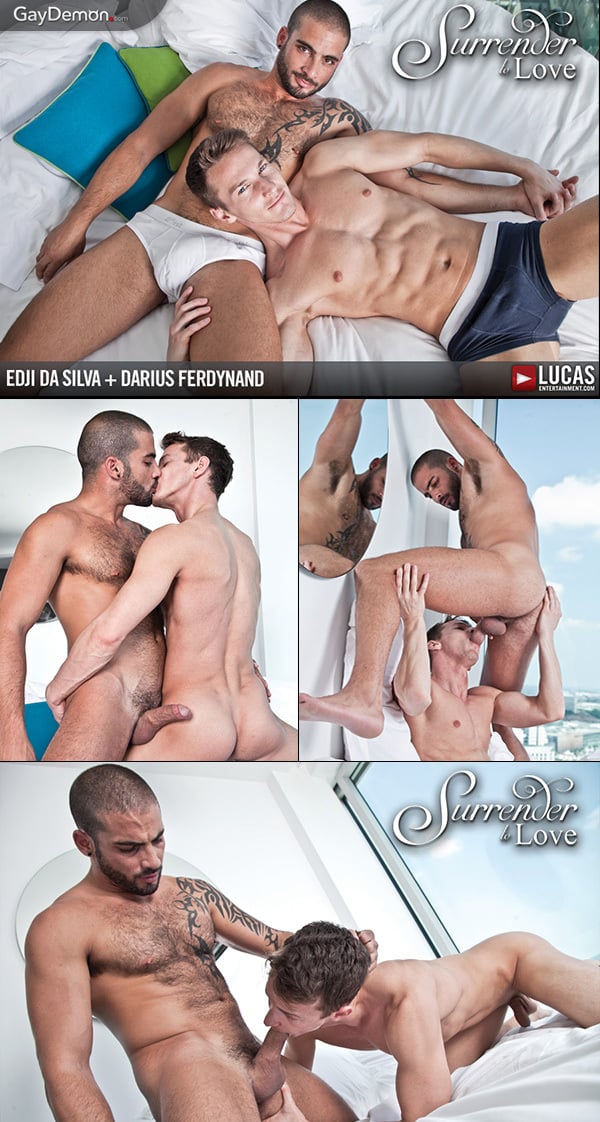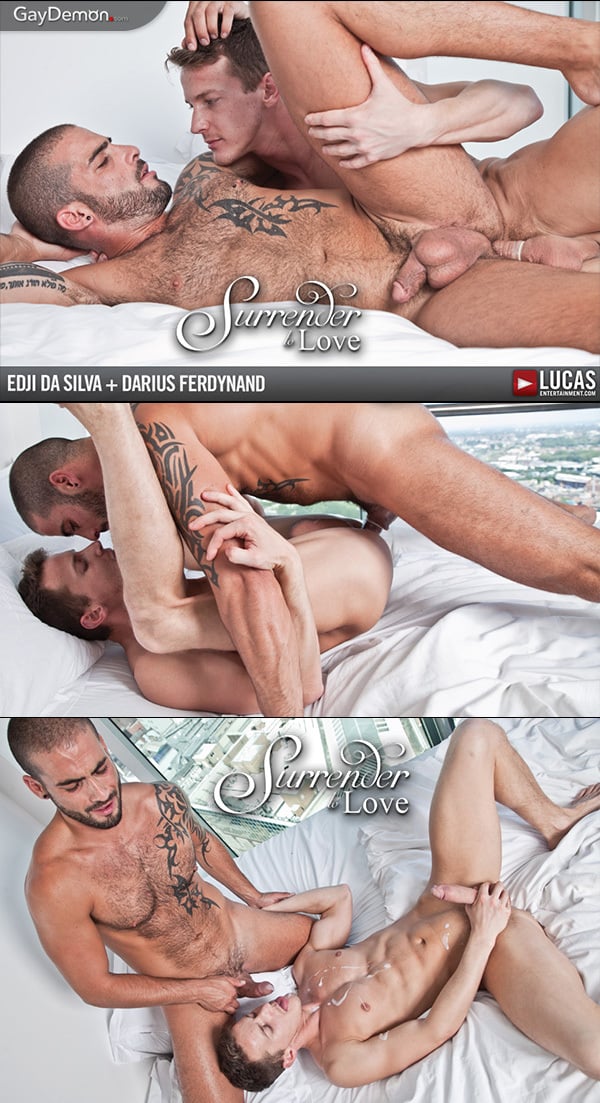 I have mixed feelings about this new video called Surrender to Love from Lucas Entertainment. Mainly because I'm not really interested in seeing Edji Da Silva getting fucked by anyone. He's a good-looking, French-Canadian hunk with a a beer-can-thick cock and I only want to see that fat piece of meat sliding into another guy's butt hole.
This latest scene with Ferdynand is the third installment from the Surrender to Love series, and there are two more scenes yet to come. And it explores men in more passionate sessions and this one opens with Edji serving his lover breakfast in bed. But Darius tends not to eat breakfast, so a glass or orange juice and a big fat dick in his mouth is about all he needs to start his day.
This morning, however, the usual top man Edji has a hunger for dick, too, and wants to bottom. So after lots of kissing and dick sucking, Edji and Ferdynand take turns fucking each other. But sensing that Ferdynand is still hungry, Edji fills up the blond stud's mouth with his generous helping of cum.
See more at Lucas Entertainment