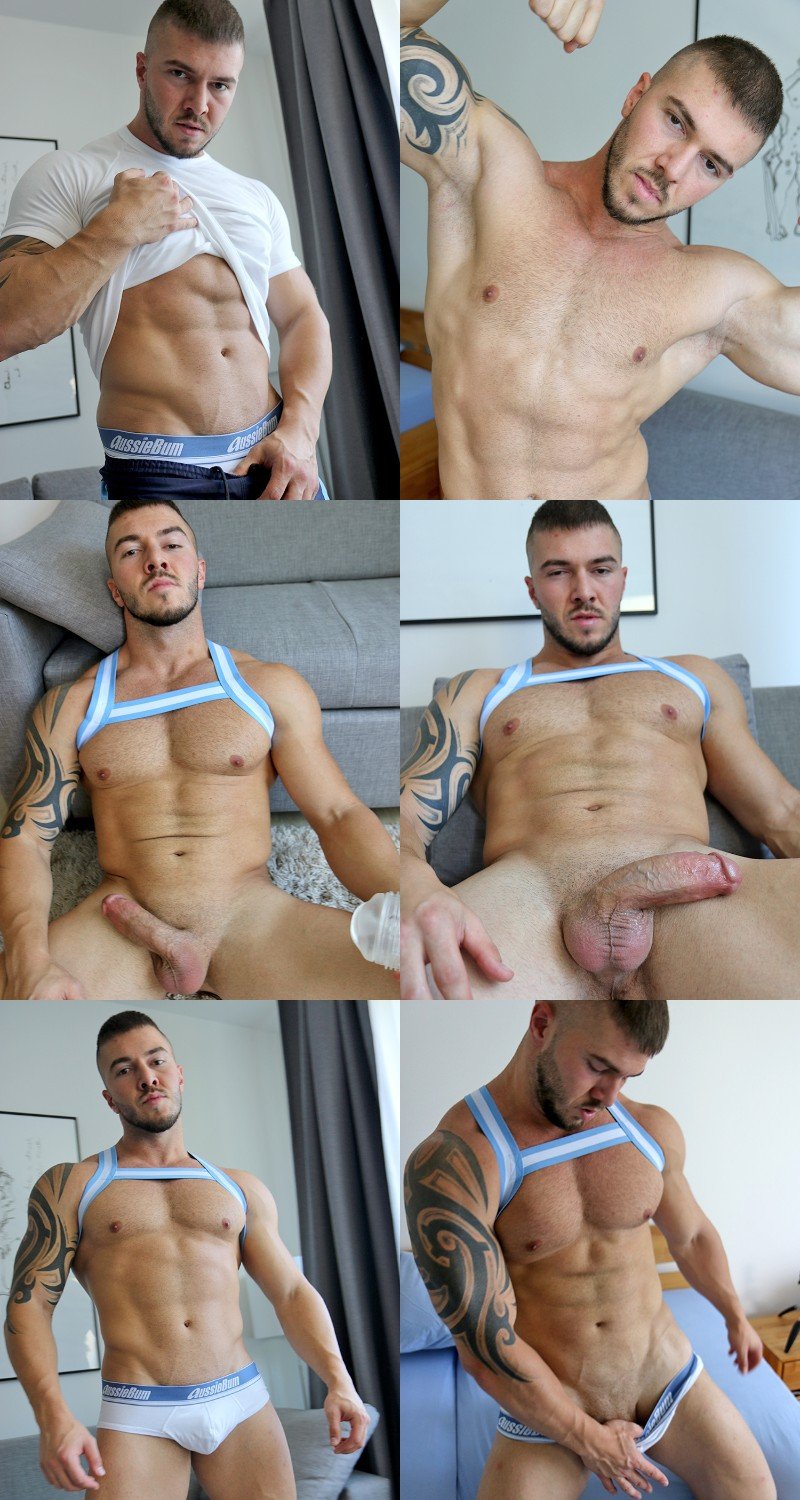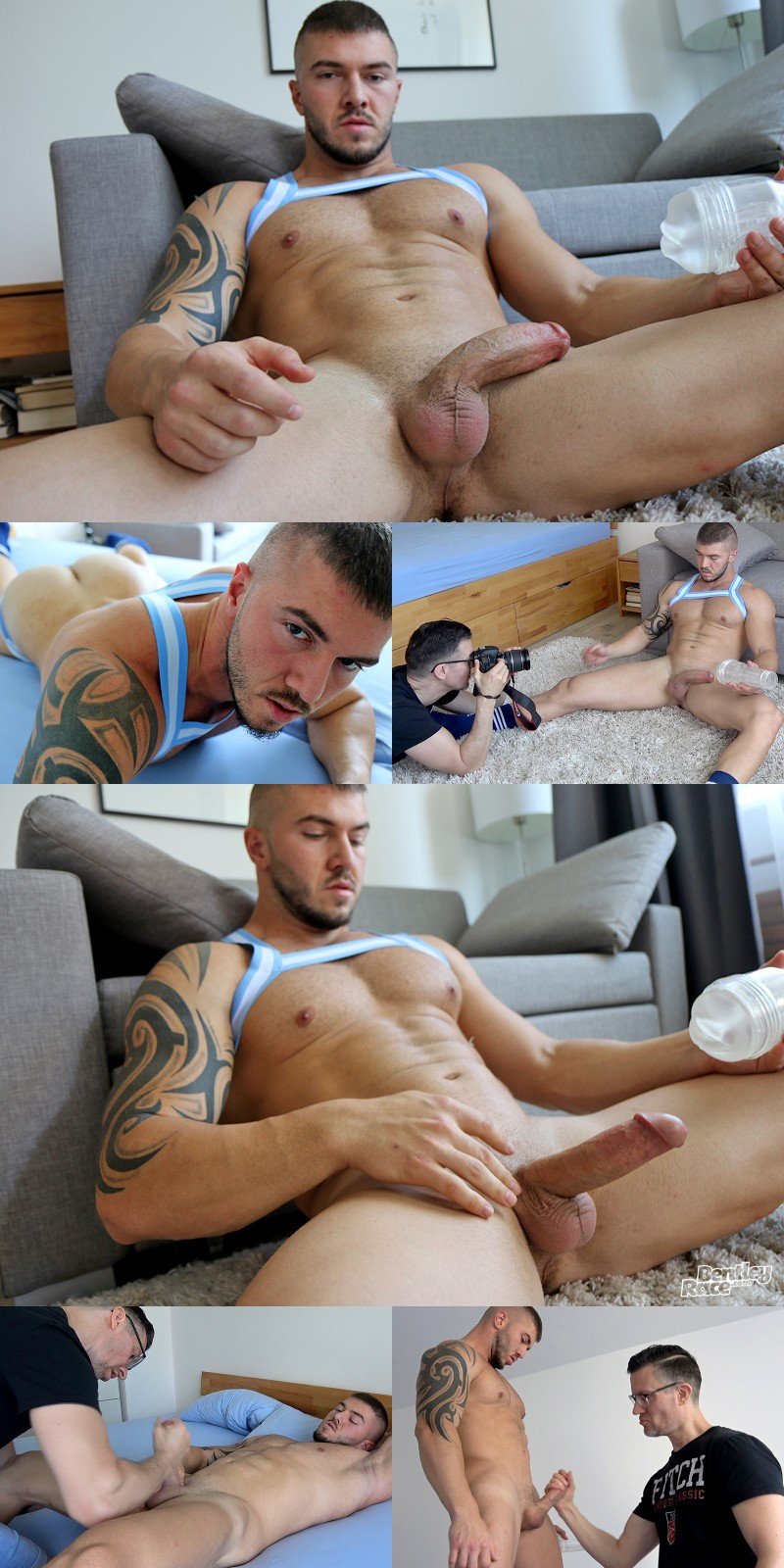 Watch Marti Getting His Fat Dick Stroked - Click Here
Marti Trifon has grown his hair in since Bentley Race filmed him in Berlin a year ago; back then his hair was close cropped. Ben met the 21-year-old muscle boy on his last European trip and was impressed with his big muscly body. Trifon is originally from Eastern Europe, but has live in Berlin for a few years now.
Ben returned to Berlin recently and the pair hooked up for another shoot. He's modelling footy shorts and an elastic harness, then they settle in and Ben gives Marti a bit of a hand with his fat dick. Ben almost missed the cum shot, but managed to grab his camera in time to catch the boy blowing his load all over his hairy abs.