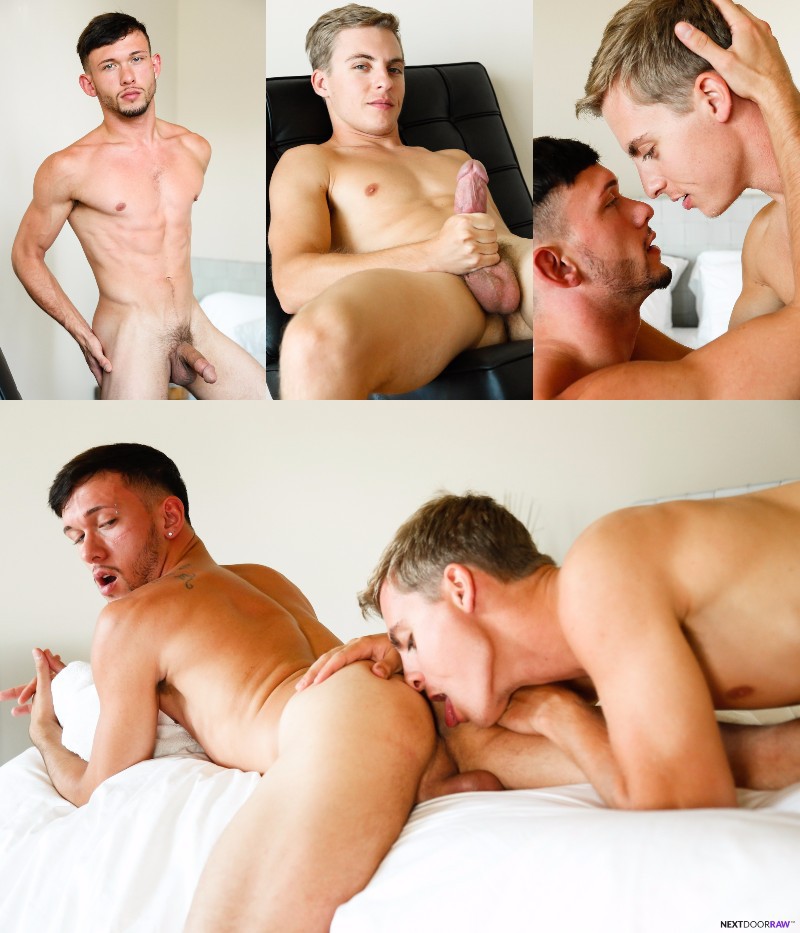 Get a 1-Day Trial at Next Door Raw for $1.00
Drake Riley goes out on the patio to find his buddy, Mikey Junior, asleep in a lounge chair and he's sun burned. Drake wakes Mikey and tells him to come inside, "I'll rub some aloe on that burn." Come inside and see how Drake makes Mikey feel better.
Mikey lies on the bed on his stomach and Drake rubs aloe into his shoulders, then the backs of his legs. I guess Mikey is shy because he draped his shorts across his bare ass, but that doesn't stop his buddy from taking liberties. Drake grabs an ass cheek in both hands and slips his tongue over Mikey's butt hole. "Uh ... dude ... what are you doing?" Mikey asks. "Do you want me to stop?" Drake asks. Of course he doesn't, he shaved his butt hole for you! Ha!
I'm not normally into clean-cut blonds or young boys -- I'm old enough to be Drake's father -- but Drake knows how to seduce a guy and turn him into a bottom begging to be dicked. Drake is slow and passionate, he takes his time lingering on Mikey's hole before flipping him over and sucking his cock. Drake gets Mikey so wound up that the brunette begs Drake to finish the job. Drake bends him over the bed and pushes his hard-on into Mikey's pucker. Drake fucks the cum out of Mikey, then he pulls out and says, "I want you to suck me off."