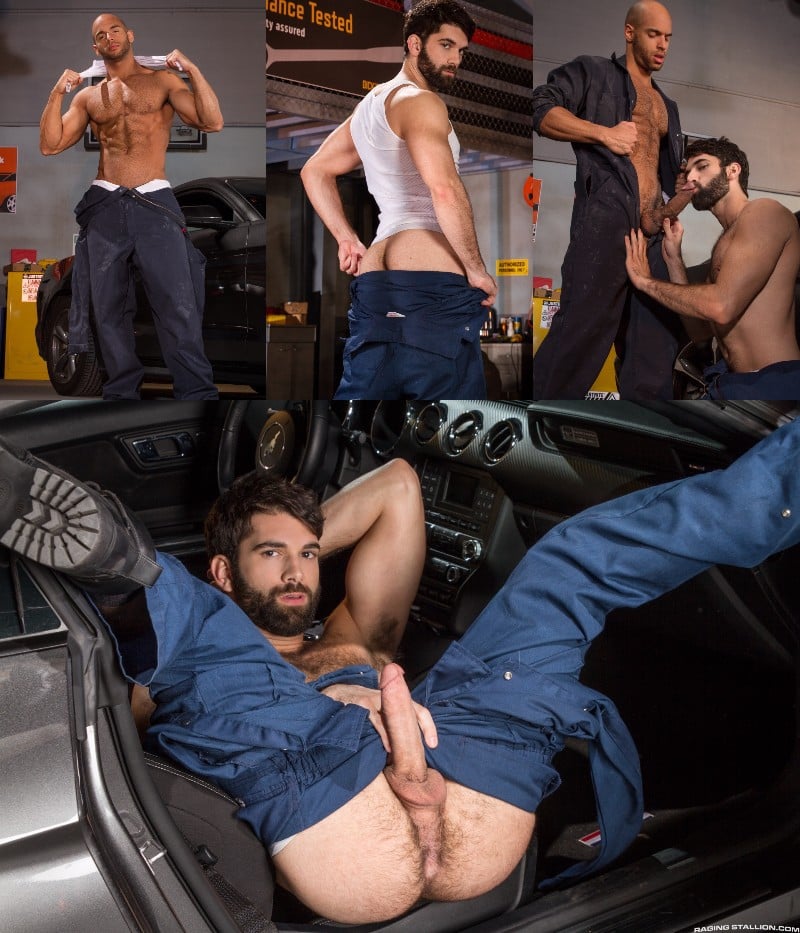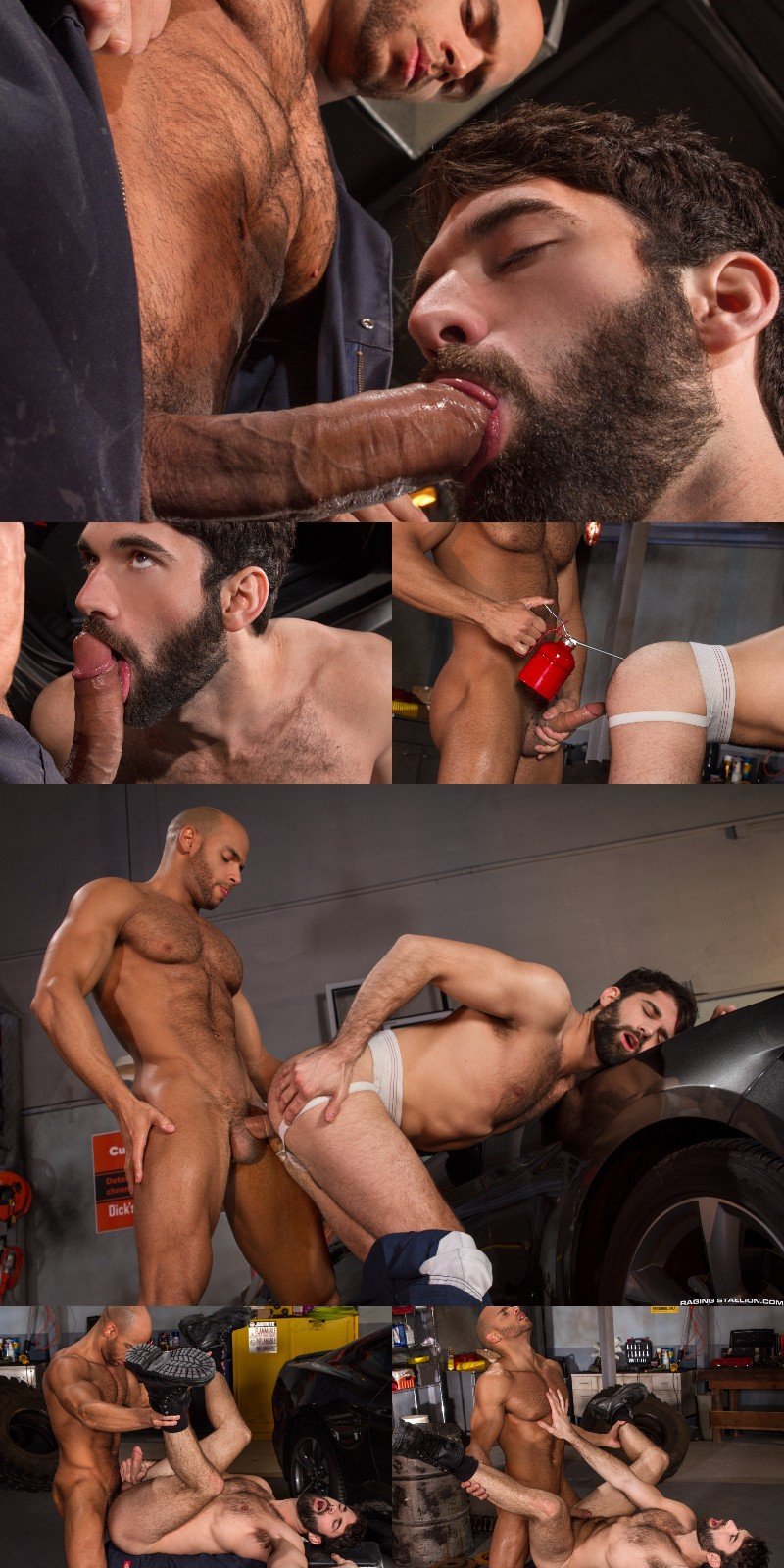 Get a 3-Day Trial - $4.95 - Try It Now!
You know when two men are fucking in a garage that an oil can is going to enter the scene at one point or another. And while real oil would make for terrible lube, it does make for fun fantasy. Sean Zevran and Tegan Zayne are greasing up for a horny fuck in Raging Stallion's Drive Shaft.
It's nice to see Raging Stallion moving off that crate that has become the standard prop in dozens upon dozens of scenes. And in Drive Shaft they don't just park a car in that same empty room and pretend it's a garage, but they're filming in an actual garage with work benches, tools, tires, and whatnot. And then there's Tegan sitting in the front seat of the car with his overalls pulled over his thighs and he's offering his furry butt hole to Sean.
"Do you like what you see?" Tegan asks. Sean does and tells Tegan to finger his hole. After some dick sucking back and forth, Tegan drops his coveralls and bends over the hood of a car. Sean drives his big dick deep inside Tegan's back end and pumps it hard.