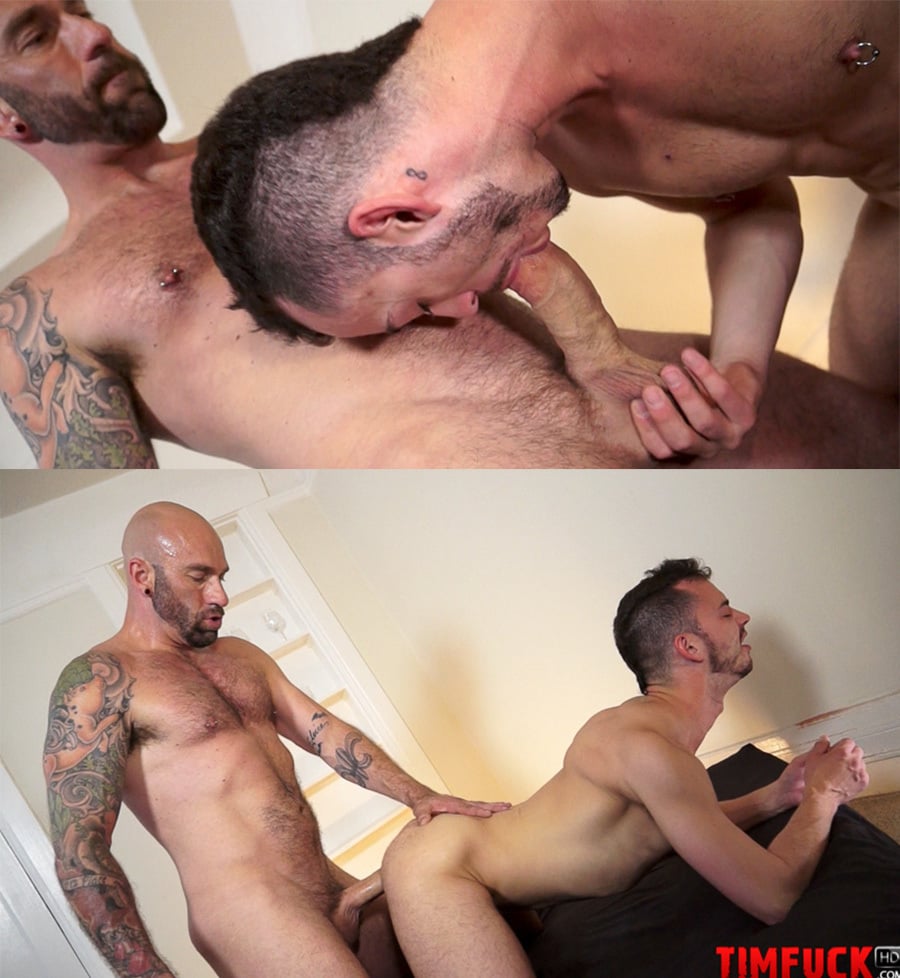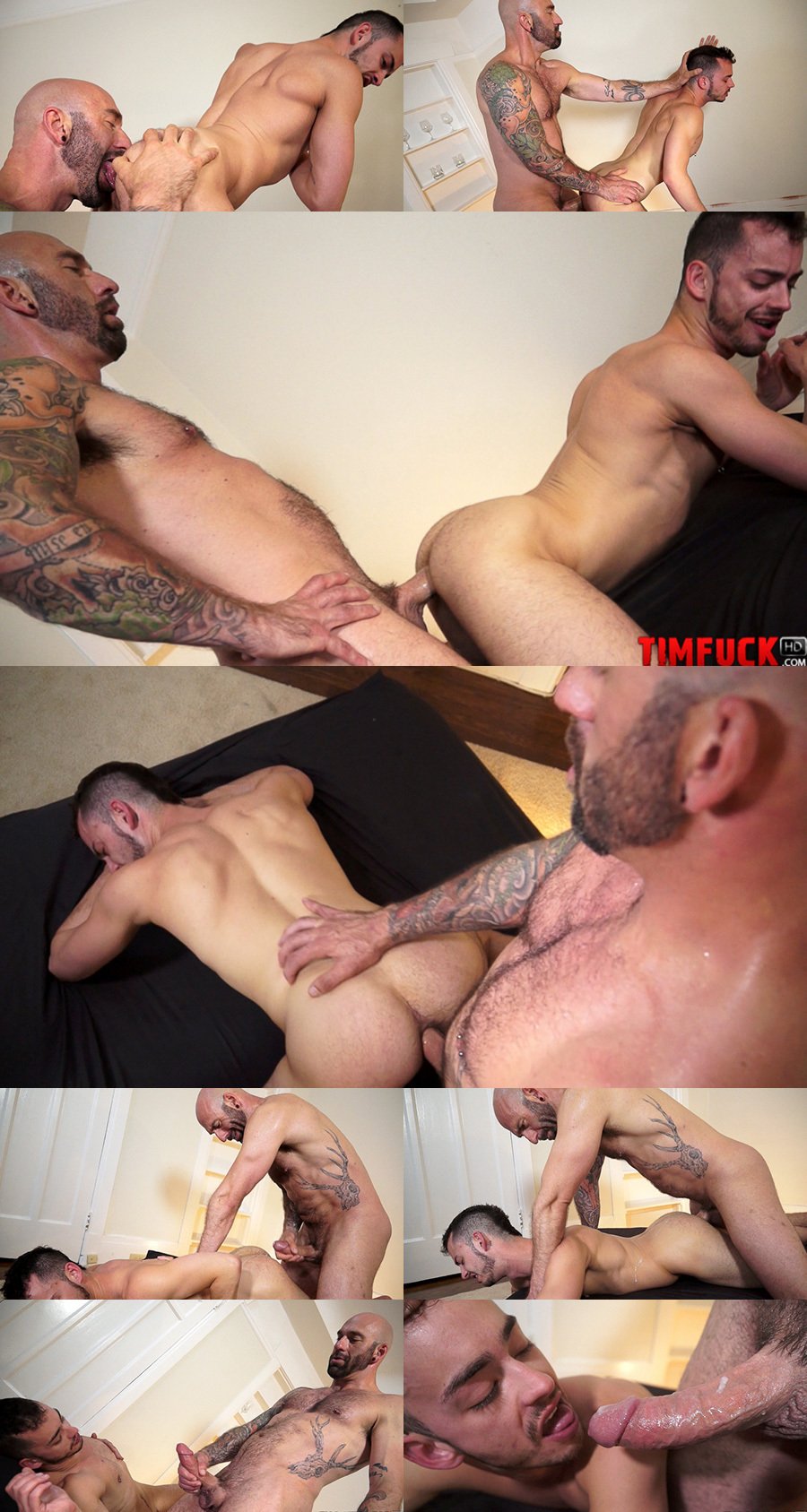 We've all been there, that first moment when we catch sight of the gigantic cock that will soon be pushing into our hole. When this TIM Fuck video begins, Victor Savio inches down Drew Sebastian's furry body, then he's finally staring at that monster. He grabs it in both hands and puts his mouth around Drew's bulging head. But really, Victor can't manage more than a taste, and Drew is much more interested in burying his bone in the lad's hole.
Victor turns around on his hands and knees and Drew spreads the his tiny butt cheeks wide. He gasps "wow" when he sees Victor's hairy ass crack and dives in with his tongue. Then he starts inching in. A donkey dick always looks so monumental sliding into a tiny butt, like it's an impossible task, but Victor ass opens up and before long Drew is drilling hole.
Drew is rough. Not overly so, but he grabs a fistful of Victor's hair and pulls the lad's head back as he's fucking him doggy style. Victor enjoys the manhandling and he especially loves getting his hole stretched. Finally, Victor lies on his belly while Drew pounds into him, then the imminent, "I'm gonna cum," and Drew pulls out and sprays Victor's hole. But the bottom isn't finished, he's got clean-up duty and greedily licks Drew's cummy dick.