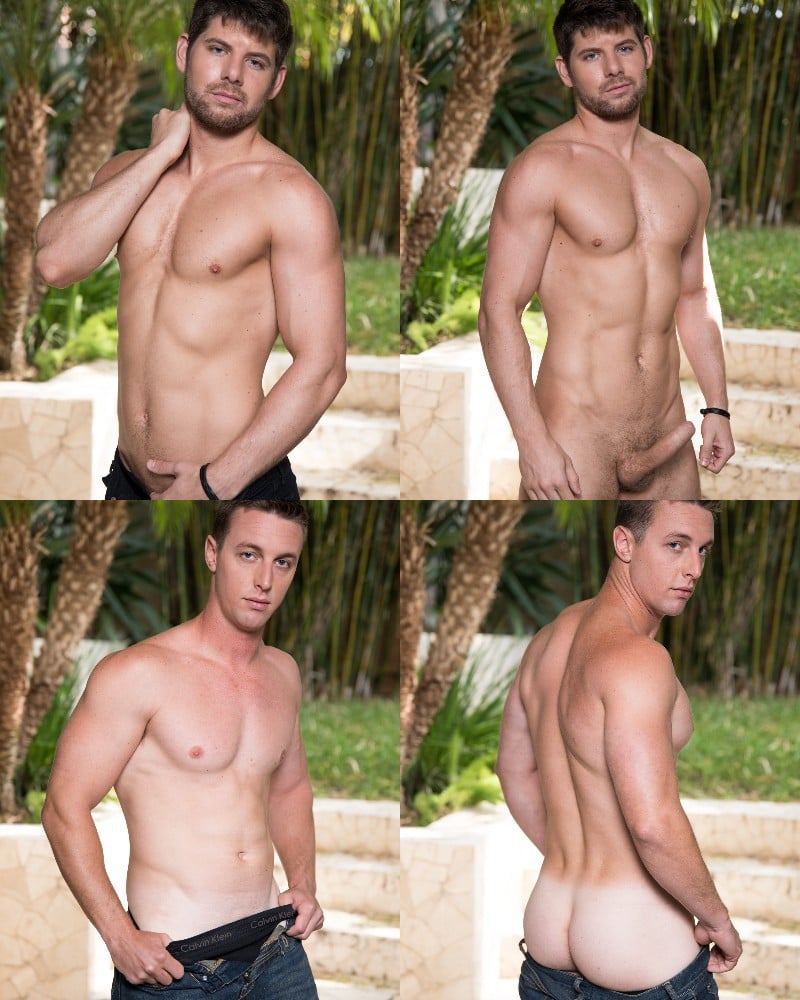 Get a 3-Day Pass Only $2.95 - Click Here
Has this ever happened to you? You're just toweling off after a shower and your contractor arrives to give you a quote. Ricky Ridges tries to concentrate, but he's distracted by dreamboat Connor Halstead sitting on his bed in a towel. Who would be, Connor's a dreamboat.
The project's estimate is way over Connor's budget, so he tries every trick in the book to get it down. Finally, he drops his towel to see if they can reach a compromise. Look at the massive load of spunk Ricky fucks out of Connor.
The is Connor Halstead's nine movies for Next Door Studios, Ricky Ridges has been featured in three scenes now.