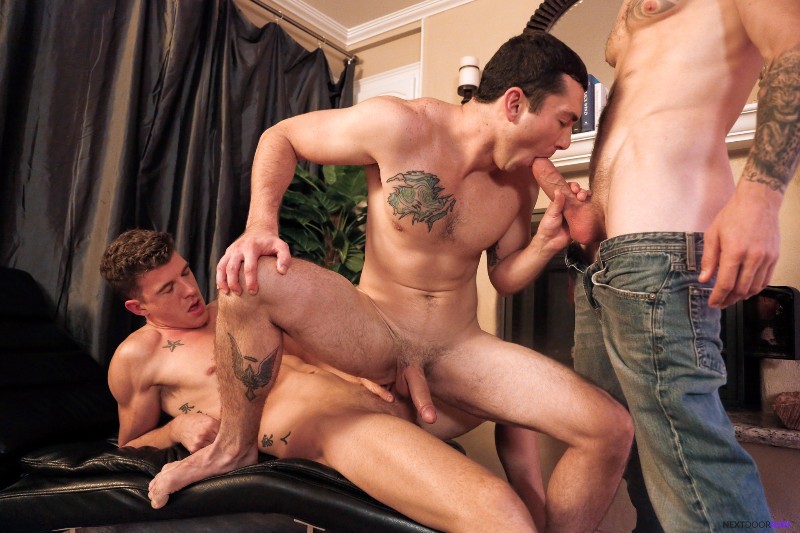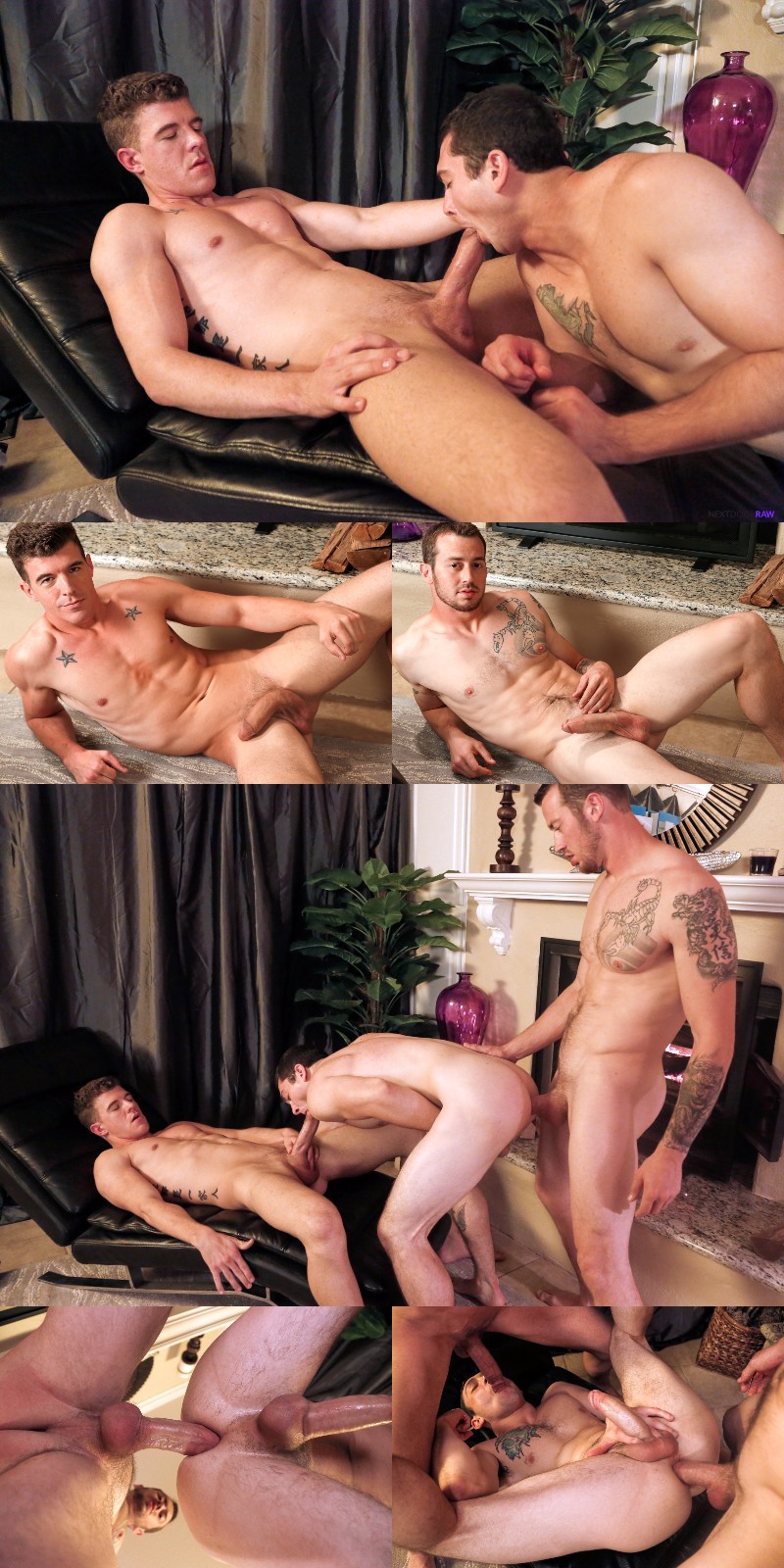 Get a 3-Day Trial at Next Door Raw For Only $2.95 - Click Here
I wish my high school reunion had been like this. After theirs, Johnny Riley and JJ Knight hooked up and became lovers, they're even planning to get married. When their high-school buddy Mark Long called, Johnny invited him to stay the weekend. But Long didn't even know his old chums liked guys let alone were in a relationship.
As "Double Playtime" unfolds at Next Door Raw, Mark Long isn't freaked out that that his buddies are gay. He heads out to the store to pick up some beer, and when he returns, he sees Johnny down on his knees sucking JJ's massive dick. Peering through the screen door, Mark doesn't know what to do. It looks like he's thinking about pulling out his cock, but he drops the six-pack on the porch and the crashing bottles bring playtime to an end.
JJ is the first to notice Mark's hard-on bulging in his jeans; their straight buddy rubs it to let them know he's interested in playing. "Playtime, Daddy?" Johnny asks looking at JJ. (Are you rolling your eyes at the thought that anyone really thinks JJ Knight is a daddy? Okay. Just checking, I'm glad I'm not alone) Knight replies, "Whatever baby wants." Umm ... baby wants two huge raw cocks dicking him from both ends.