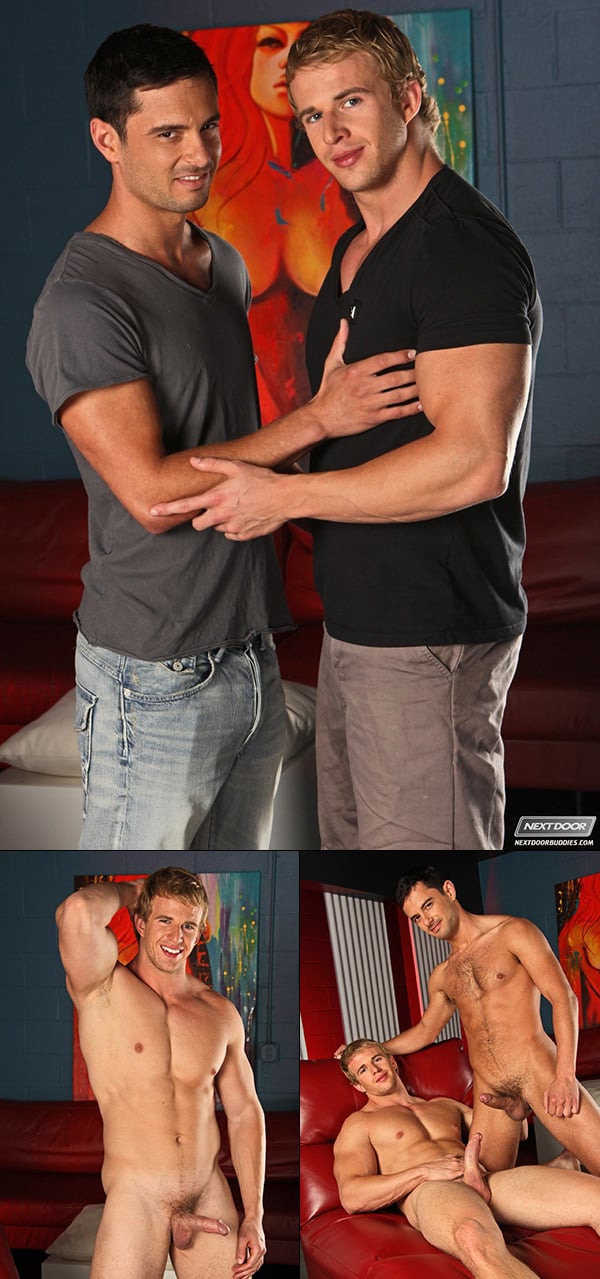 Blond hunk Cameron Foster has been hired to redesign Donny Wright's club in this scene from Next Door Buddies. Foster's always happy to get work, but he's got an ulterior motive -- he knows this is a gay club, so he thinks that maybe he can do a little pro bono work and service the club owner's cock. He's heard that Wright has a big dick and he wants to see for himself.
Donny picks up on Cameron's flirting, but he's still not sure whether an advance will be well received - you never know with these contractors - and the last thing he needs is trouble. Donny touches Cameron's thigh, and when he's not rebuffed, he grabs Cameron's bulge in his jeans.
Donny figures if this blond hunk is really straight, then sucking his dick is probably a good place to start -- straight guys rarely refuse head. After sucking Cameron's cock, the sexy blond gets down on his knees and swallows Donny prick balls-deep. Donny's pretty sure now this stud ain't straight, so he asks about fucking his ass. Cameron is down on all fours as quickly as he can get and Donny stuffs his muscle hunk's ass with his big dick.