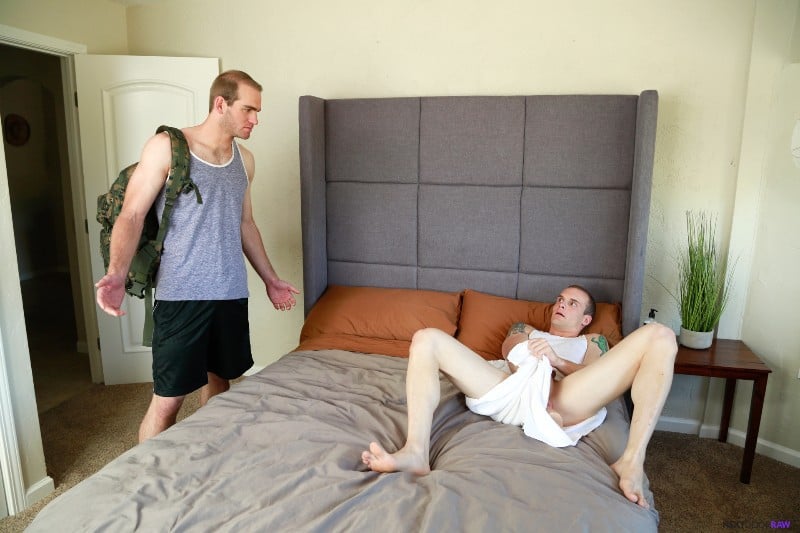 Get a 1-Day Trial for $1.00 - Check Out Next Door Raw
Jonah Marx and Colton Phobos are supposed to be going for a workout, but when Jonah walks by Colton's bedroom window, he sees his buddy naked and shoving a dildo up his ass. And Colton is really enjoying it, which is news to Jonah -- he didn't know his buddy liked dick.
Jonah stands quietly in the doorway watching his chum pumping his hole with a decent-sized dildo. Finally Jonah breaks the silence: "Do you mind if I join you and watch?" Jonah continues fucking himself and Jonah lies back on the bed and pulls out his own dick and starts stroking.
When Colton reaches for his friend's cock, Jonah doesn't put up much of a fight and lets Colton swallow his hard-on. Before long Colton is riding his buddy's big dick in a reverse cowboy, you know, so they don't have to look at each other. But after some doggy-style screwing these two warm up to each other and Jonah flips Colton over on his back and fucks him until they both spew. I have a feeling these two are going to make this a regular part of their gym workouts.