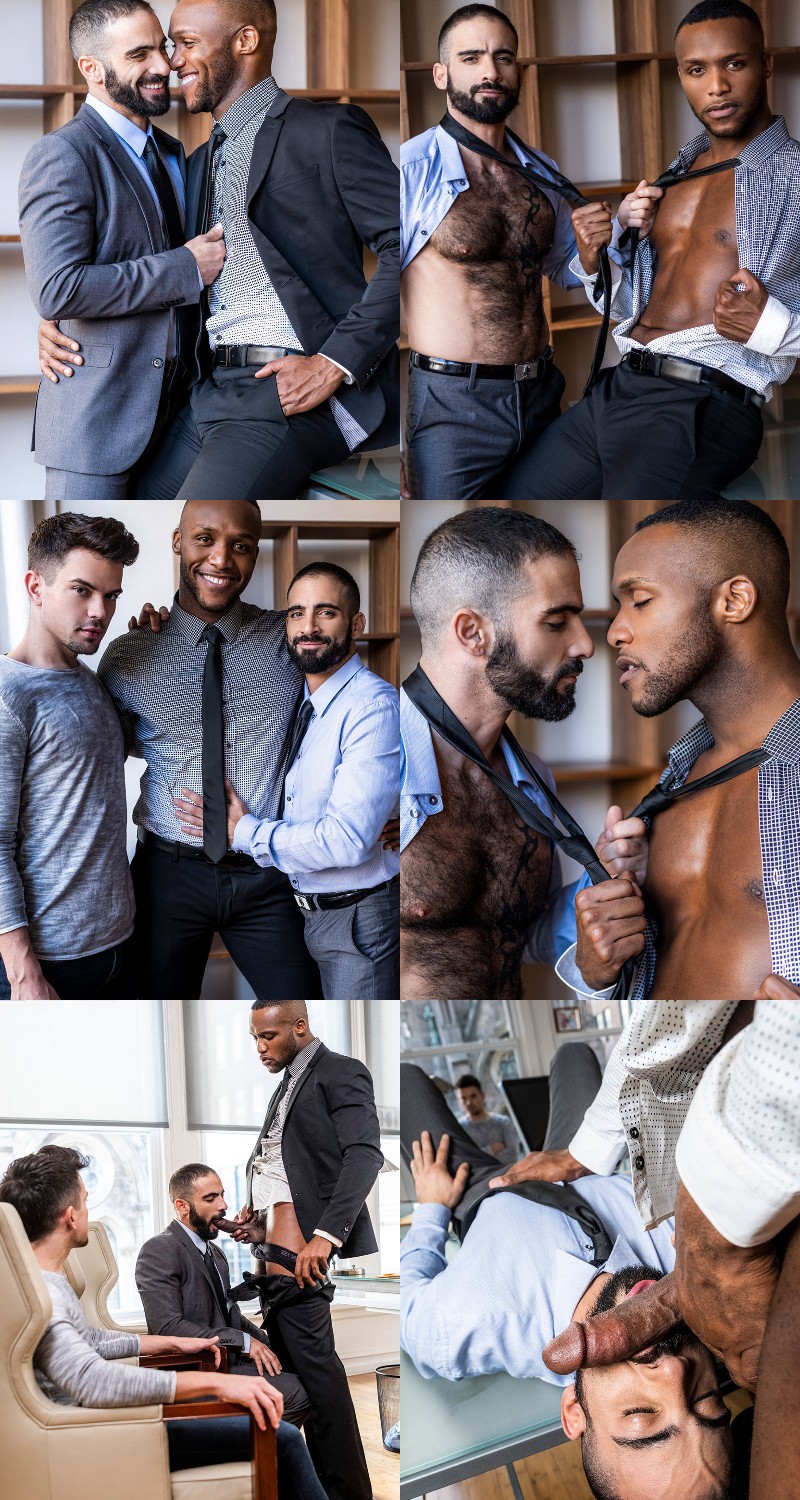 Watch All Four Exciting Scenes from "Gentemen 25: Edji's the Boss"
In case you missed the news, Edji Da Silva has returned to Lucas Entertainment after five years away. And this is the final scene from Gentlemen 25: Edji's The Boss, which started rolling out March 1 and Da Silva appears in two of the four scenes.
In this one, Dakota Payne and his husband, Edji Da Silva, visit a psychiatrist who specializes in couples therapy. Edji is finding their sex life a little boring, but Dakota thinks everything is fine. The doctor says, "Edji needs more sexual satisfaction and that will result in more sexual energy at home." He walks over to Edji, grabs his hand and places it on his ample bulge, then kisses him. He continue to explain his technique as Dakota stammers.
Dakota is left sitting in the chair to watch the doctor fucking his husband across the desk. Dakota is finally allowed to move in for a closer look, and even touch his husband while the doctor finishes fucking him and spunking his ass, but he's not allowed to participate.
See more at Lucas Entertainment