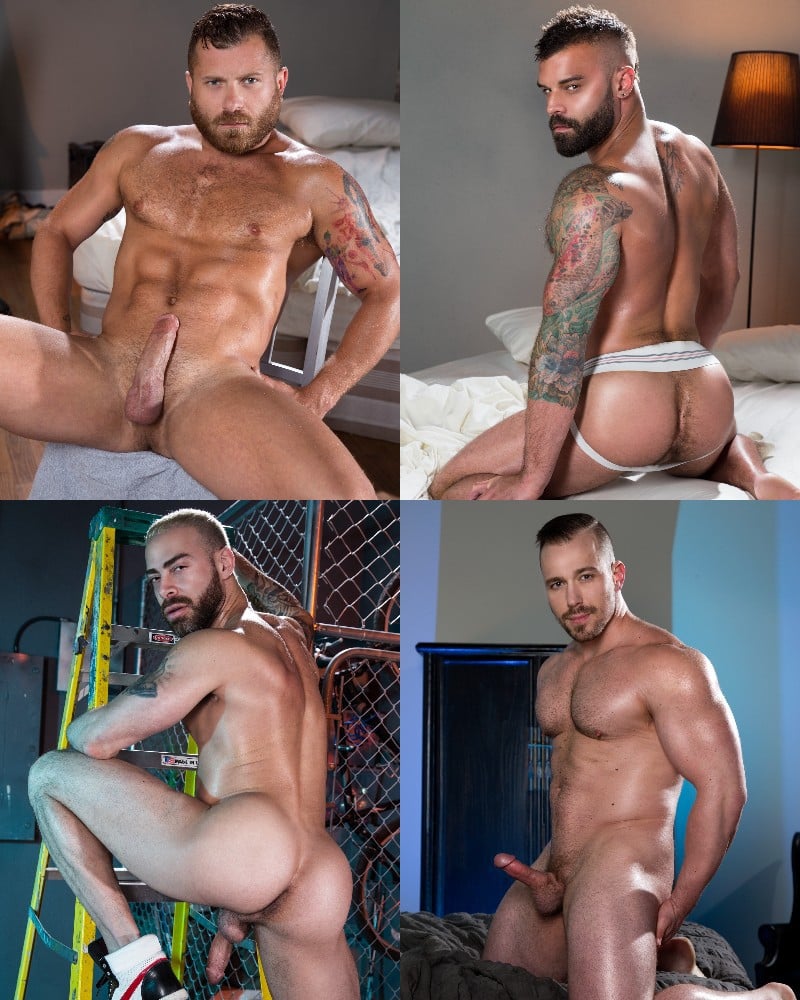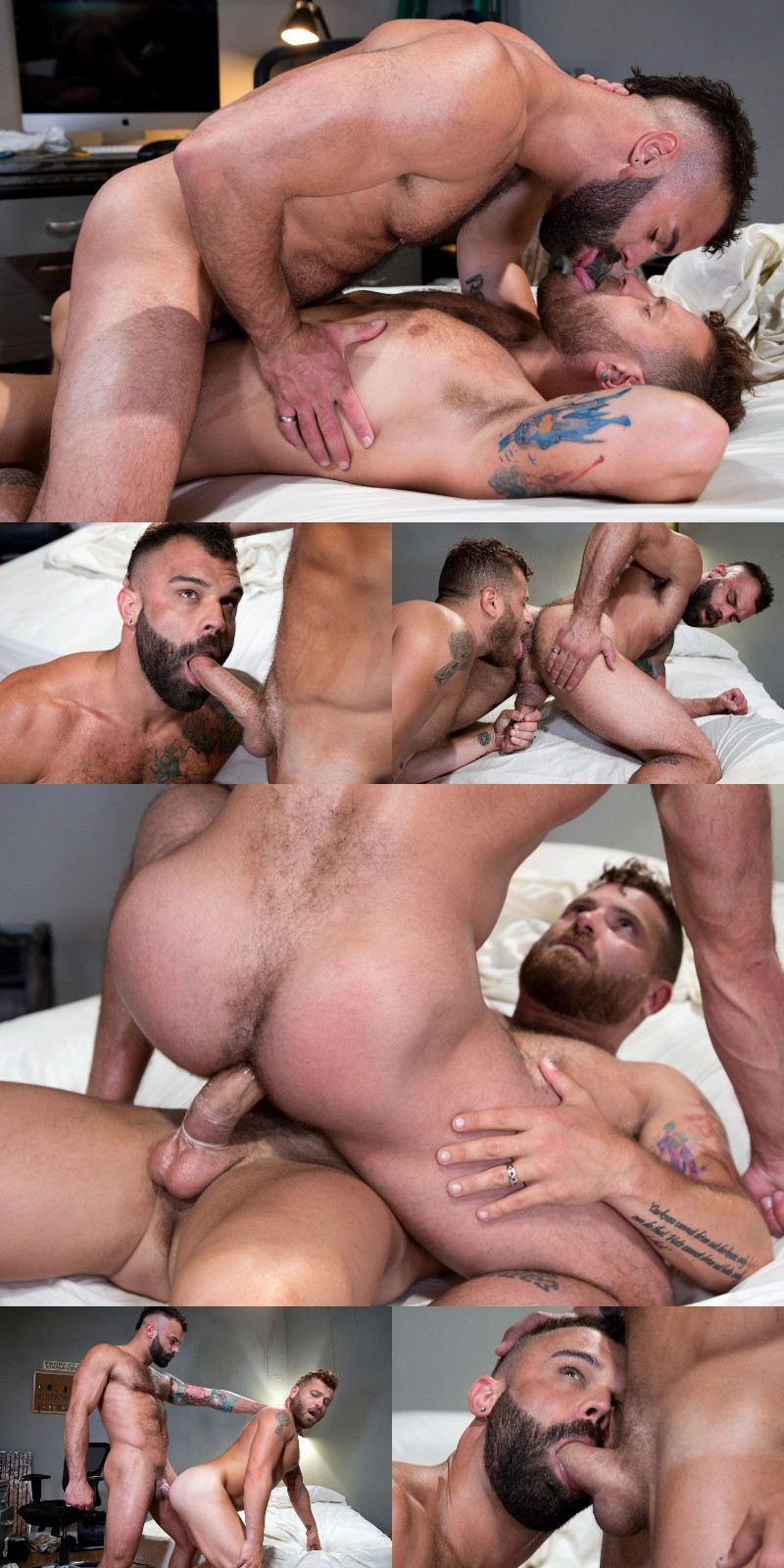 ---
Scene Pictures
Watch All Four Scenes from "The Super" - Click Here for 3-Day Pass
The next two scenes from Raging Stallion's new movie The Super are out, and I have one question: Where is this apartment building packed with all these hot bearded men? Superintendent Riley Mitchell is at his desk watching his tenants fuck and beating off. Drake Masters knocks on the office door and catches him in the act. When Drake pulls out his huge cock, the super in on his knees.
While cleaning the vents in the apartment building, superintendent Riley Mitchel sees Carlos Lindo and Blake Hunter naked in bed. The dirty voyeur watches the pair through the vent. He holds his phone in one hand recorded the pair while jerks his cock with the other hand.
And if you miss my preview of the first scene, it features Brian Bonds in his return to Raging Stallion.